What to do if you're involved in a car accident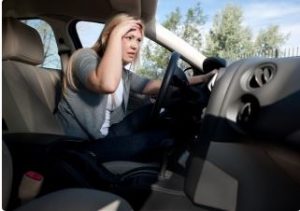 If you've ever been
involved in a car crash
, you know that the moments after a crash can be filled with chaos and drama. That's why it's important to know beforehand what to do when accidents happen.
What to do: step by step
Step one: Stop. California law requires you to stop when you're involved in an accident.
Step two: Get medical help for anyone who is injured, including yourself. The law says you should give "reasonable assistance" to any injured party. That assistance can be calling an ambulance, taking the person to the hospital yourself or, if you are trained in first aid, providing first aid at the scene of the accident. Call 911 if you need an ambulance or a fire engine.
Step three: Exchange basic information about yourself, your insurance and your car with the other driver. You should ask to see the other driver's license, and write down the other driver's name, address, telephone number, insurance company and date of birth. Also note the make, year, license plate number and vehicle identification number of the other car. Get the name of the car's registered owner, if different than the driver, and the names and contact information for any passengers in the other car.
Step four: Collect information from any witnesses to the accident. Ask bystanders if they saw anything, and get their names and phone numbers if they did. Write down the license plate numbers of nearby vehicles.
Don't say anything about whose fault you think the accident was. Focus on getting help for your injuries and any other injured parties' injuries and on getting the information that is required by law. Who was at fault in an accident is a legal conclusion that the lawyers at TorkLaw can advise you about.
Don't forget, order your free copy of Accidents Happen But Who's Going to Pay the Bills?