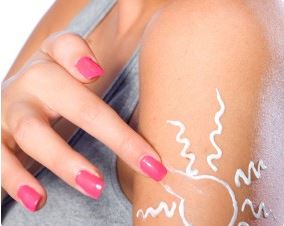 As you and your family vacation this summer, you'll probably slather on the sunscreen for protection against sun damage. According to the FDA, sunscreen with an SPF of 15 or higher reduces the risk of skin cancer and premature aging of the skin.
Sunscreen risks
However, the FDA also warns that many sunscreen formulas are flammable, and you should take precautions when wearing sunscreen around an open flame.
According to the FDA, on at least five separate occasions, spray-on sunscreen wearers required medical treatment for significant burns suffered while they were in close proximity to flames, candles, grills and, in one case, a welding gun. The sprays involved have been removed from store shelves, but the risk of burns to consumers remains.
Many sunscreen sprays and lotions contain flammable ingredients. These safe sunscreen tips can reduce the risk that you'll be burned by a flammable sunburn prevention product:
Don't apply sunscreen near an open flame.
After applying sunscreen, avoid open flames, even after the sunscreen has dried on your skin and your skin feels dry.
Don't smoke cigarettes or get too close to a burning cigarette while wearing sunscreen.
Steer clear of apparatus such as grills and other equipment that throws off sparks.
Enjoy the final weeks of your summer by following a few of the safety tips above.