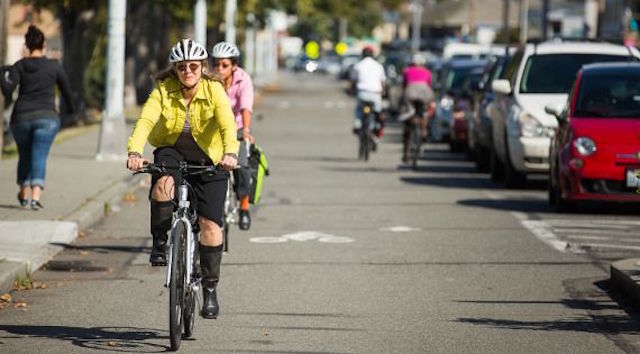 Los Angeles Becoming More Bike Friendly Thanks To Mobility Plan 2035
There's something we like to keep an eye on, and that's keeping all cyclists safe.  It's important to us that our friends on bicycles are able to ride safely while following the law.
That's why we're pretty excited to hear that Mobility Plan 2035 was passed by the LA Planning Commission and will make its way to the City Council.
The plan aims to, among other things, create more protected bike lanes in the Westwood area. This will ensure cyclists can ride safely in the roadway, and avoid the hazards posed by motorists ignorant of the law. More than that, it is one more step to making Los Angeles a bike-friendly city.
Serious injuries and deaths on bikes are happening far too often, and seeing the city beginning to take steps to reduce this — is great news.
Cyclists have rights, and if you've been injured by a motorist it's important to speak with an attorney. Use our form below for your free consultation and know your rights.
Get Your Free Consultation Now