Balboa Island Marine Avenue and North Bayfront Dangerous for Bicyclist and Pedestrians
Balboa Island is one of the most frequented sections of Newport Beach known for its beautiful scenery, shops, small-town feel and history. Unfortunately, it can also be an extremely dangerous area for bicycles and pedestrians if not careful. One of most dangerous sections of Balboa Island (in our opinion) is immediately off the bridge (Marine Avenue and North Bayfront) that leads onto the Island.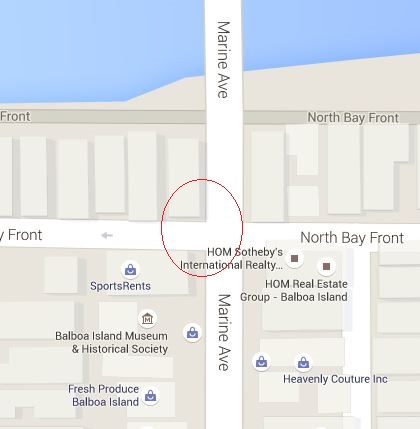 As you can see from the map above, the first street is North Bay Front, which is more like an alley than it is a street. There is no stop sign where the red circle is indicated. Drivers pulling out of North Bay Front wanting to make a left on Marine Ave. to exit the Island have a complete blind-spot on the left, blocking off any view of someone who may be coming off the bridge walking or on a bicycle.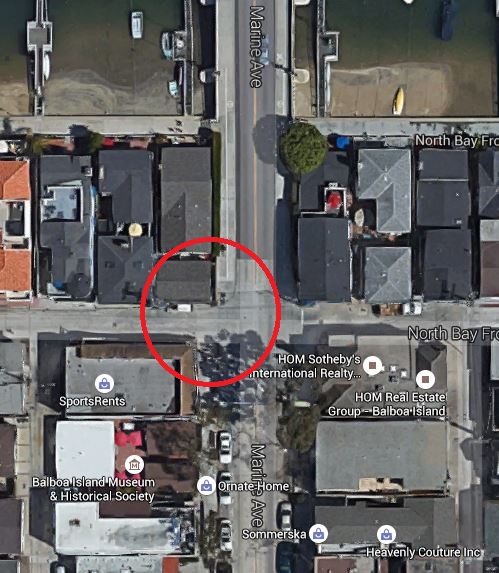 To make it onto the Island via bicycle, there is signage that allows you to ride your bicycle on the sidewalk of the bridge. As you get to North Bay Front, there is another sign that distinctly says "NO BICYCLE RIDING ON BALBOA ISLAND SIDEWALKS."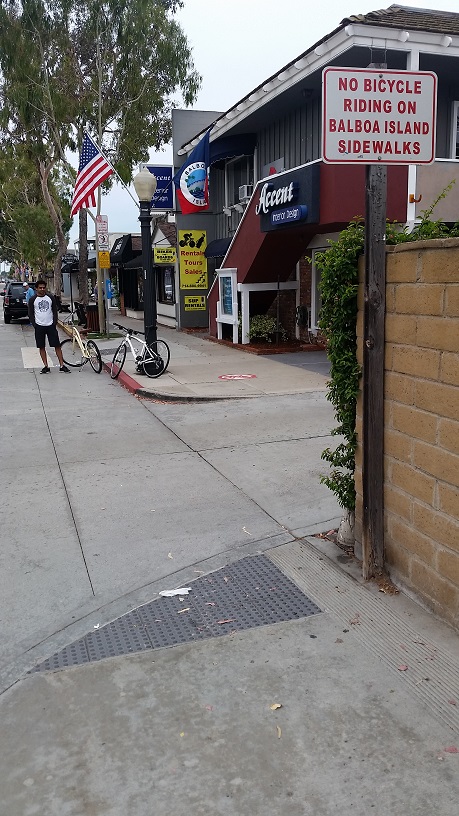 Here is where the problem is. Any one trying to get onto Balboa Island on a bicycle is virtually sent into a dangerous intersection that provides no field of sight to the bicyclist or the driver coming out of the alley-way (North Bay Front), but the drivers also do not have a stop sign or any other line-of-sight to see if any bicyclist or pedestrians are coming off of the bridge.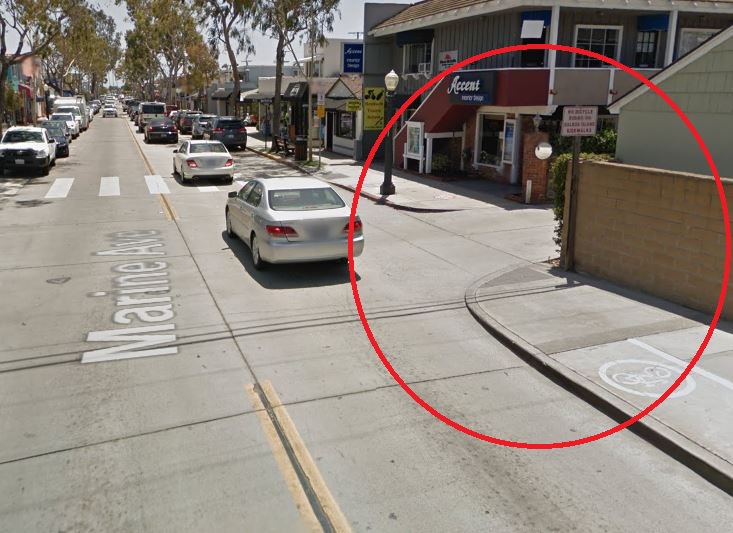 As bicycle accident lawyers, we see many different factors that can play a significant role the cause of a bicycle accident. We believe that this intersection is dangerous and further safety measures should be taken by the City of Newport Beach to protect our communities. As of June 2015, our Law Firm has submitted a formal public records request for this intersection. We will share our findings on this post once we have the information.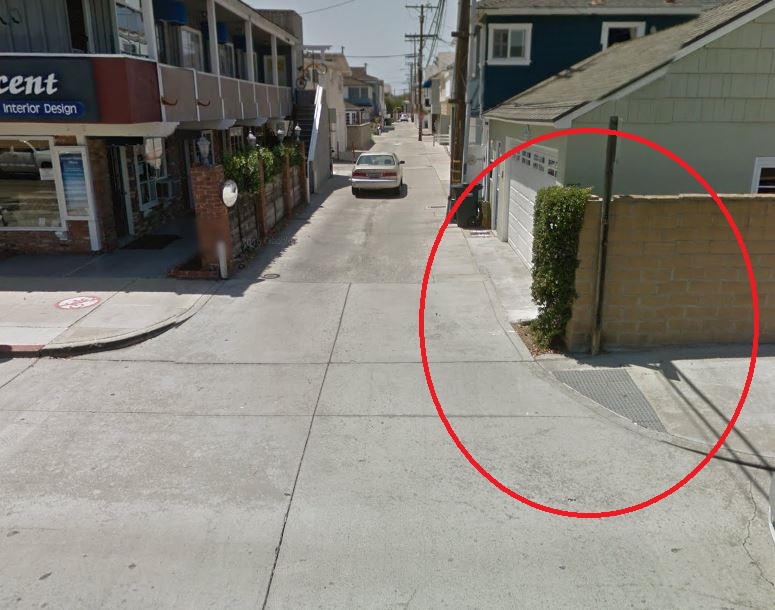 The image above gives you a clear understanding of not only the width of the alleyway (North Bayfront) but also no stop sign or controls, a bush that further impedes any line-of-sight and the distance between the end of the bridge and the start of the alleyway.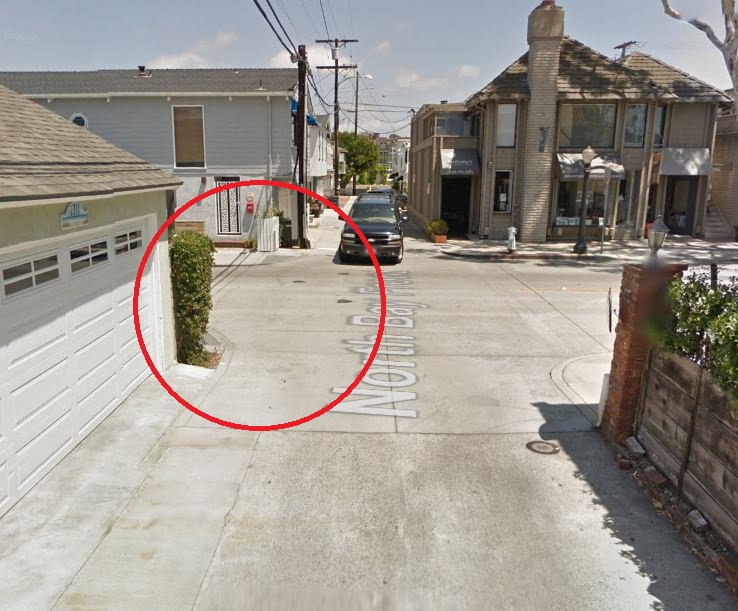 And finally, from the other angle.
---
The Torkzadeh Law Firm is an Award Winning personal injury and wrongful death law firm that has obtained record setting results involving catastrophic bicycle, pedestrian and wrongful death cases. If you or a loved one has been seriously injured, contact us today for a free, no obligation legal consultation.
If you have more information about the intersection of North Bay Front and Marine Avenue on Balboa Island, Newport Beach, please submit it directly to us at [email protected]