As America watched the Senate Judiciary Committee hearings for Supreme Court nominee Brett Kavanaugh, which included Dr. Christine Blasey Ford's allegations of sexual assault, many #MeToo advocates couldn't help noticing that Dr. Ford seemed to be the one under attack. Researchers have identified this response as DARVO: Deny, Attack, and Reverse Victim with Offender, and it is a particularly prevalent, and somewhat disturbing reaction to accusations of sexual assault.
In other areas, the #MeToo and #TimesUp movements have made progress. Powerful Hollywood figures, such as Harvey Weinstein, Les Moonves, Kevin Spacey, and Bill Cosby – just to name a fraction – are facing severe consequences for alleged sexual assault. More women are coming forward to share horrific and heartbreaking stories of sexual assault, abuse and harassment, no longer deterred by fear of reprisal or exposure.
As the sheer numbers of these stories surface, it is possible that we are reaching a tipping point where our society is no longer willing to ignore sexual misconduct. Can civil law help push the movement over the top, and define a healthier new norm for sexual ethics in our country?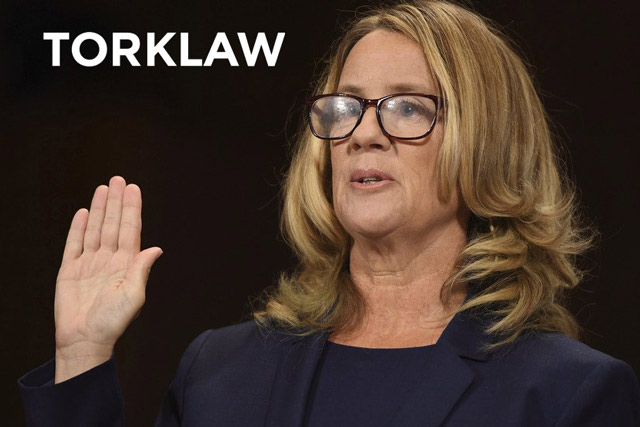 The Expanding Use of Civil Litigation for Sexual Assault Cases
Many people see sexual assault or abuse as a solely criminal matter. They may also be classified as "intentional torts," a type of personal injury claim. Under California Civil Code section 1708.5, in addition to pursuing criminal charges, a victim may file a civil case for sexual battery. In other states, if there is no specific civil law for sexual assault, a victim may sue for assault/battery or intentional infliction of emotional distress.
One benefit of doing this is that the burden of proof is lower in civil court; rather than needing proof beyond a reasonable doubt, the plaintiff only needs to persuade the judge or jury that the claim is more likely to be true than not.
Victims sometimes receive justice through civil lawsuits when criminal prosecution is not pursued. In 2014, a woman accused former Detroit Tigers pitcher Alfredo Simón of rape. Although the woman's injuries were documented, and the assault was reported to the police, the prosecuting attorney declined to press charges, citing "insufficient evidence." The woman sued Simón in civil court and received a $150,000 settlement.
Civil lawsuits have also been successful when criminal prosecution was not. In a 2002 South Dakota case, four women accused a doctor of raping them during pelvic examinations. The doctor was charged but acquitted of multiple rape counts. The women then filed claims against him in civil court and were each awarded $450,000 in damages.
The Expanding Definitions of Sexual Assault
The definition of sexual assault is also expanding. Alexandra Brodsky, a Yale Law School graduate, recently published a paper on the phenomenon of "stealthing," an act in which a man removes a condom during sex without his partner's consent.
Brodsky argues that this is sexual assault, and victims should have legal recourse. While she recommends creating specific laws to combat the practice, some current criminal – and civil – laws could apply. For example, if someone contracted a sexually transmitted disease due to a partner's non-consensual condom removal, s/he could sue for damages in civil court.
The Impact of Tort Reform on Civil Sexual Assault Cases
Tort reform laws' caps on compensation are having unforeseen and unfortunate consequences on civil sexual assault cases.
In 2008, Jessica Simpkins was raped by pastor Brian Williams at Sunbury Grace Brethren Church in Ohio; she was 15. She reported the assault, and Williams was arrested. He pled guilty and received two consecutive four-year sentences. After the trial, Simpkins discovered that the church had been aware of two other instances of Williams' sexual misconduct when they hired him. She sued the church and was awarded $3.6 million for pain and suffering.
Unfortunately, under Ohio's tort reform law, non-economic damages in civil suits are limited, except for certain physically catastrophic injuries. Because psychologically catastrophic harm, like those resulting from the rape of a child, do not apply, the award was reduced to $500,000.
States have different compensation caps on "non-economic" damages in personal injury cases. In California, there is no damage cap on pain and suffering in a sexual assault case.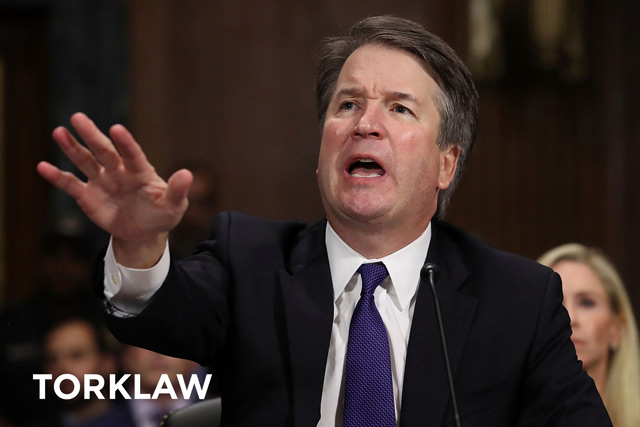 Statutes of Limitations for Sexual Assault Cases
Many sexual abuse cases, civil and criminal, are hampered by statutes of limitations on how long a lawsuit may be filed after an assault. This is especially frustrating in cases involving children, because many victims do not come forward until long after the incident, as we have seen in many cases of clerical sexual abuse.
State laws are beginning to evolve. A new California law eliminates the statute of limitations on criminal rape cases when the sexual assaults took place after January 1, 2017, regardless of the age of the victim.
In terms of civil law, if you were over 18 at the time of the sexual assault, you have two years to file a civil claim in California. If you were a child when the assault occurred, you may file a claim for civil damages up to eight years after you reach the "age of majority" – so for most people, age 26 – or, within three years of the time you discover that your psychological injury was caused by the sexual abuse, whichever period expires later.
All statutes of limitations on sex crimes vary from state to state, so if you are considering filing such a lawsuit, you may want to call an attorney to help clarify your rights.
Each time the media reports on sexual assault or abuse, the victims of these terrible acts are forced to relive the pain. Many, however, find hope in the conversation, because they discover they are not alone. There is hope, also, that we can turn the tide and change the culture that has allowed these abuses to occur.
At TorkLaw, we are committed to creating a culture of consent. We are also committed to helping victims of sexual misconduct find justice. If you are a survivor of sexual abuse, assault, or harassment, we will advocate for you and fight for your right to treated with respect. Call TorkLaw at 888.845.9696 today for a FREE consultation.