Memorial Day is a federal holiday to honor those who have died in wars or military actions. Sadly, statistics tell us that it's also becoming a time that many citizens are injured or killed at home.
Timeline of Memorial Day History
Memorial Day originated after the U.S. Civil War. People across the United States began observing "Decoration Day" on various dates in the springtime, to decorate the graves of soldiers with American flags and flowers.
[unordered_list style='circle' number_type='transparent_number' animate='no' font_weight="]
May 5, 1868 – Civil War veteran General John A. Logan recommends May 30 as a national day of remembrance for the 620,000 million U.S. soldiers who died in the war.
May 30, 1868 – General James Garfield (who would become the 20th POTUS) gives a speech at Arlington National Cemetery in Washington D.C.; many Northern states hold similar celebrations.
1873 – New York is the first state to designate Memorial Day as a legal holiday.
By 1890 – All Northern states adopt Decoration Day as an official state holiday to be held on May 30. Southern states continue to honor their war dead on various days.
1919 – After World War I, the day evolves into an occasion to honor all of America's war casualties throughout the U.S.
1946 – After World War II, Decoration Day is also known as Memorial Day.
1966 – Waterloo, New York, is named the "Official Birthplace of Memorial Day" by President Lyndon Johnson.
1971 – the Uniform Holidays Bill is passed and the Memorial Day holiday officially becomes the last Monday in May.
December 28, 2000 – President Bill Clinton designates 3:00 p.m. local time on Memorial Day as National Moment of Remembrance for the men and women who died serving in the U.S. military.
[/unordered_list]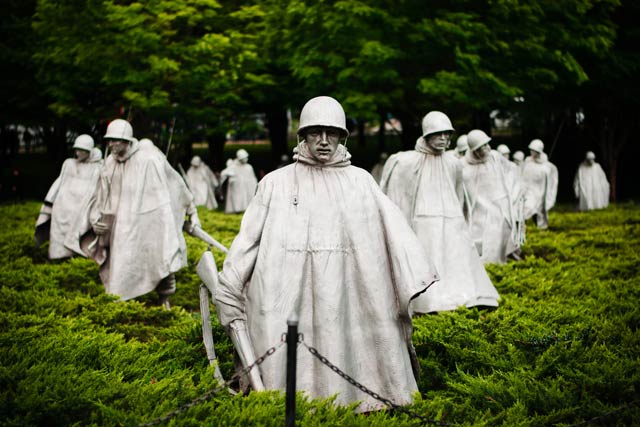 [bctt tweet="Every Memorial Day, at 3:00 p.m. local time, is a National Moment of Remembrance for the men and women who died serving in the U.S. military." username="torklaw"]
Memorial Day Risks
Because many U.S. companies offer Memorial Day as a paid holiday to employees, the three-day holiday weekend marks the start of summer. People celebrate the return of warm weather and outdoor living with cookouts, road trips, parades, and fireworks.
These activities also present opportunities to sustain unfortunate injuries.
Motor Vehicle Accidents
According to the National Highway Traffic Safety Administration, Memorial Day weekend is the most dangerous of all other weekends of the year to be on U.S. roads. Between 2011 to 2015, there were, on average, 312 fatal motor vehicle accidents per year during Memorial weekend.
In 2017, the National Safety Council estimated that 47,000 people are injured in motor vehicle accidents every Memorial weekend. These include a higher-than average rate of motorcycle accidents, pedestrian and bicycle-related motor vehicle collisions, and ATV (all-terrain vehicle) accidents. The U.S. Consumer Product Safety Commission revealed that during the 2012 Memorial Day weekend, the (mis)use of ATVs resulted in 14 deaths and 2,750 emergency room visits.
All these statistics include a substantially higher percentage of drunk drivers. About 40% of Memorial weekend accidents between 2011 and 2015 included at least one drunk driver. This is an increase of 43% compared to any other 3-day span in the year.
Premises Liability: Falls, Drownings, Burns
According to Wallet Hub, there are 25% more home cooking fires on Memorial Day than average; many of these are barbecue-related fires.
Many Americans will also be swimming or boating this Memorial Day weekend, so it is important to be aware of the risk of drowning. The U.S. Centers for Disease Control and Prevention list drowning as the fifth most common cause of unintentional injury and death in the nation. One in five fatal drowning victims are children under 14. Even nonfatal drowning injuries can result in severe brain damage.
Slip and fall hazards are another risk at the poolside. Combining splashing water and running children seldom ends safely.
[bctt tweet="Did you know? Memorial Day honors those who have died in U.S. military actions. Veterans Day on 11/11 honors all military veterans, living or dead." username="torklaw"]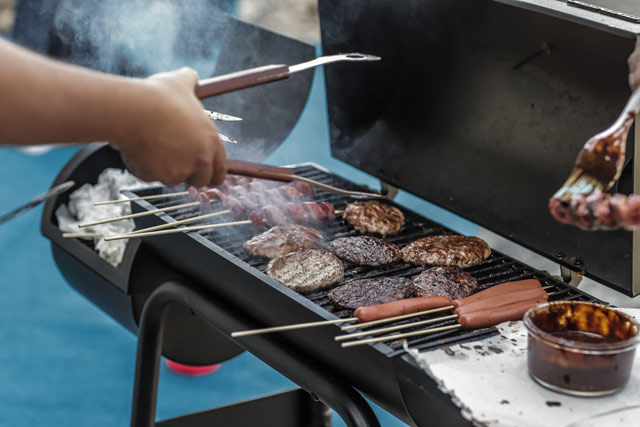 Tips to Stay Safe on Memorial Day Weekend
However you plan to celebrate this Memorial Day, please do it safely:
Driving
Before you get on the road, check your engine fluids and tire pressure, and fill your gas tank.
Plan your drive so you know the route and how long it will take.
If it's a long trip, get a good night's sleep before you go, and plan enough stops to avoid drowsy driving.
Never drink and drive – designate a sober driver, or use a ride sharing or taxi service.
Always wear your seat belt and make sure children are in the proper car seats.
Consider public transportation. Public transportation is statistically safer than driving.
Grilling and Picnicking
Designate a "grillmaster" to watch the grill at all times, and keep children and pets away.
Keep the grill at least two feet away from anything flammable.
Keep a fire extinguisher nearby and know how to use it.
Don't keep food in the open for more than an hour; keep cold foods refrigerated and warm foods heated until they're served. While it's out, keep food covered.
Water and Outdoor Safety
Designate one or more "lifeguards" to watch while children are in the water. Don't assume someone is watching.
Enforce the "no running at the pool" rule. It seems harsh, but it's nicer than a head injury.
If boating, you must have one life jacket on board for each adult, and all children must wear a properly-fitting life vest.
If it's very hot, schedule children's activities in early morning or late afternoon when temperatures are lower.
Use minimum of SPF 15 with both UVA and UVB protection sunscreen; reapply frequently.
Drink plenty of water.
Wear a hat and sunglasses to protect your eyes, ears, the back of the neck and head.
General Safety
Keep a first aid kit ready and well stocked so you're prepared for the typical cuts, scrapes, bug bites, and bruises.
If anyone is allergic to bees or other pests, it is vital to have medicine available. If you're in an area with ticks, be sure to check for them often, especially after walking in wooded areas.
Keep a list of contact information for doctors, dentists, poison control, and urgent care facilities.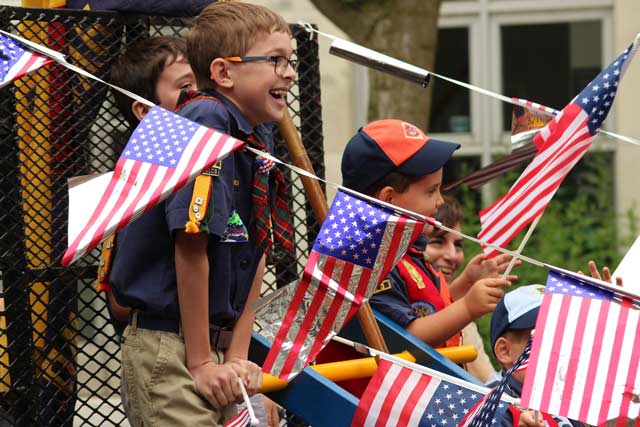 ---
If you or a loved one are injured in a Memorial Day accident, contact TorkLaw to find out if you're entitled to compensation. Our attorneys may be able to help you recover significant damages from any accident injury on Memorial Day, or any other day of the year. Whether your injury occurred in a motor vehicle, at a dangerous location, or by a defective product, call us today at 888.845.9696.