Public transportation is beneficial for many reasons: it helps reduce traffic and air pollution, and supports more efficient land use patterns. According to the Environmental Protection Agency, transportation accounts for the majority of the United States' greenhouse gas emissions. The American Public Transportation Association (APTA) estimates that using public transportation can reduce the emissions of carbon dioxide and other harmful greenhouse gasses by 37 metric tons annually.
Moreover, public transportation is cheaper than driving: APTA also estimates that a household can save around $9,823 a year by taking public transportation and living with one less car. It's also better for commuters' mental health: public transit users suffer less stress than those sitting in traffic, and have more free time to read, work, study, or simply relax, while someone else does the driving. Many are more physically active, simply because of the walk to and from their transit stops.
If you need another reason to consider using public transportation more often, consider this: taking public transit instead of driving your own vehicle reduces your chance of being in a traffic accident by more than 90%.
Vehicle Fatalities by the Numbers
According to the National Safety Council, there were 40,327 motor vehicle deaths in 2016. When the U.S. Department of Transportation's Bureau of Transportation Statistics broke down those numbers, they found that the majority of these deaths (23,714) were occupants in cars and light trucks.
5286 traffic fatalities in 2016 were motorcyclists. While that is only 14% of all vehicle fatalities, considering the number of motorcycles on the road, the motorcycle fatality rate per mile driven is 28 times higher than passenger vehicles. Until motorcycles can fly above the streets, motorcycling is the most dangerous way to travel.
There are a few reasons for that: motorcyclists who die in crashes are 25% more likely to be alcohol-impaired than drivers of other vehicles. Not wearing a helmet increases the odds of dying in a crash: the Governors Highway Safety Association  estimates 802 lives would have been saved in 2016 if they had been wearing helmets. Another trend is an aging population of riders: those over the age of 40 now make up the greatest share of motorcycle fatalities at 42%.
Contrast the above numbers with the number of train and bus passenger deaths in the same year. Only 249 passenger deaths in 2016 were the result of train accidents, and there were only 40 deaths of bus occupants in 2016. Per mile, public transit is 10 times safer than driving your own vehicle.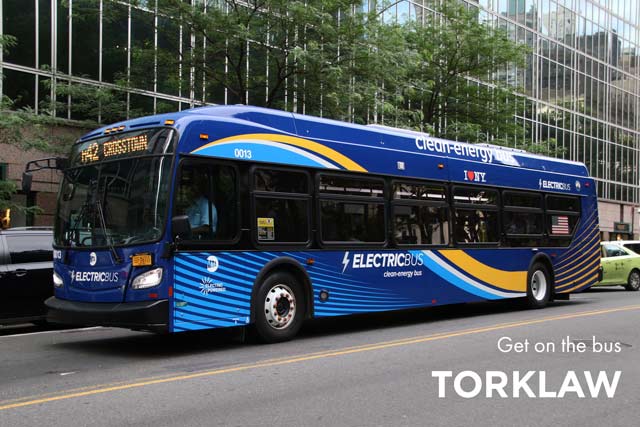 Nationwide Public Transportation Ridership Slowing Down
Unfortunately, ridership on public transit is declining across the country. One possibility may be the popularity of ride-sharing services like Uber and Lyft, although data on that is scarce, and the information that does exist is conflicting: some studies say ridesharing apps and services increase public transit usage, while others say they reduce it.
Southern California, in particular, struggles with use of public transportation. In spite of the Los Angeles Metro Rail system, urban sprawl across Los Angeles County makes towns and places of interest far-flung and disconnected. Even with four light rail lines, two rapid transit subway lines and 93 stations, most people don't have transit stations within close walking distance to their home or work.With an extensive highway system throughout the area, even with rush-hour traffic, driving is still quicker and more convenient for most residents. Southern California politicians regularly spar on whether to invest in improving mass transit, expand its sprawling freeway network, or repair crumbling roads, bridges and overpasses.
For instance, according to the online Metro Trip Planner, which allows commuters to plan their trips and find local connections to Metro in advance, someone wants to get from Santa Monica to Union Station, using public transportation will take over an hour. If he takes the Expo to the Red Line to Union Station, it would take 66 minutes and require him to walk a little less than a mile. If he takes the Big Blue Bus service, it's a direct route, but with more frequent stops, and would take about an hour and forty minutes with less than a half mile walk. Driving, even at rush hour, would take about 40 minutes.
Recent news might offer some incentive to choose the mass transit option: A recent Metrolink study revealed that 90% of Southern California college students surveyed said they would consider public transportation over a car. And, on November 13, 2018, Amazon.com Inc. announced that Los Angeles would not be the home for their second headquarters; their reasons included the lack of an easily navigable public transportation system.
OC Public Transportation System – a Roadmap for the Future?
Even as ridership in the rest of the country decreases, a recent overhaul of the Orange County Transportation Authority's OC Bus 360˚ system has seen a 19.6% increase as of September 2017. They accomplished this by adding service to the northern part of the county, where ridership was higher, and cutting some lesser-used routes in parts of Huntington Beach, Westminster, Aliso Viejo, Laguna Niguel and Mission Viejo. In those areas, they are instead piloting OC Flex, an on-demand shuttle service offering unlimited rides for $4.50 per day when paying through the mobile app, or $5 per day when paying by cash.
The San Francisco Municipal Transportation Agency is another good model, combining train services, bus service, peer to peer transportation options like bike and moped sharing, ridesharing companies, as well as bike-friendly and pedestrian-friendly streets.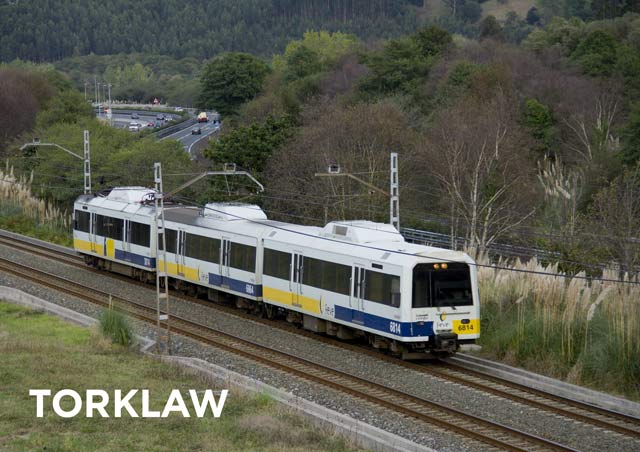 Get on the Bus
Given the benefits of public transportation, you may want to find ways to increase your use of it. Try using public transportation to get to work or school once a week. Or, try using public transportation for fun: for instance, instead of driving up the coast, consider Amtrak's Coast Starlight train. Take some time to learn more about the bus routes and other public transportation options in your area, and find ways to use it, at least occasionally. You'll be doing your part to reduce emissions, and decreasing your risk of being injured in an accident.
If, despite your efforts to stay safe, you are injured in a vehicle accident – whether on a train, a bus, in your own car or riding a motorcycle – contact the attorneys at TorkLaw. We can help you receive the compensation you need to recover fully.