When you go out in public, you can generally gauge what's safe and what's a roll of the dice. While you might feel safe most of the time, there's always those spots you didn't know were dangerous.
5. Fights Aren't The Only Way To Get Hurt At The Club
It makes sense that any place that mixes alcohol and large groups of people would be somewhat hazardous, but when you mix in negligent club owners — it becomes a minefield. Suppose for a moment someone spills a drink, and the staff doesn't mop it up. Then you slip on that drink, knock your head into the dance floor, and now you can't hear right. Even if you're eight tequila shots deep into the evening, it's still the club owner's fault. Now think about all the ripped up carpet on stairs, exposed screws on a dance floor, and shaky stages you've seen at the club. All of them an injury waiting to happen.
4. Cruise Ships Can Try To Get You Sick, Injured, Or Very Uncomfortable
Cruise ships are fun, yes. However, having all those people in close quarters for that long is a recipe for all sorts of contagious diseases. On top of that, it's super common for cruises to be ruined by contaminated food, poorly maintained walkways and stairs, badly designed swimming pools, mechanical disasters, and even assaults from crew members.  All of these things happen, and the cruise line is often liable for every one of them.
3. You Can Leave The Hospital Way Worse Off Than When You Came In
It would make sense that a hospital is the safest place you can be, right? Estimates say that roughly 440,000 people die every year from preventable hospital mistakes, and an uncountable number end up sick or injured from their stay. Not only are there diseases you can catch in the hospital, but there's diseases you can only catch there. That's not even including defective medical implants and devices that can ruin your entire life.
2. Regulations On Party Busses Are Nearly Non-Existent For Some Reason
The party bus industry is everywhere, but they're basically big limousines and regulated as such. Even though it's a moving vehicle stocked with stipper poles and alcohol. People have been dying on these things, as well as suffering awful injuries.  They're classified as a common carrier and are required to take all sorts of precautions — but many don't. As the injuries and deaths rack up, the regulation of the industry is still slow to come.
1. It's Not Just The Parking Lot Carnival That Has Shady Rides
Injuries at amusement parks are far more common than you probably are comfortable thinking about. Not only will rides break due to poor maintenance, but you also have all the slip and fall types of hazards that you have everywhere else. While things do "just break", there's an unsettling number of accidents that come from plain old bad maintenance. This happens to the big guys just as much as the parking lot traveling carnival.
If you've been injured or lost a loved one in any sort of accident due to someone else's negligence, it's important to speak to a lawyer as soon as possible.  Use our form below for your free consultation and learn your rights, or call us toll free at (888) 845-9696.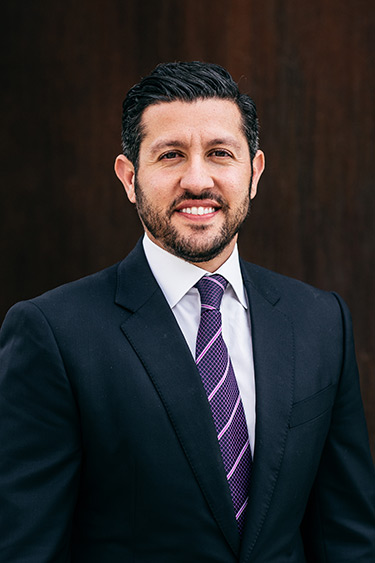 A highly regarded and well-respected trial lawyer, author and speaker, Reza Torkzadeh is the founder and managing attorney of TorkLaw – a premier plaintiff's personal injury law firm specializing in complex catastrophic injury and wrongful death cases.
Reza's performance in and out of the courtroom has earned him several of the industry's top awards and professional recognitions, and a reputation as an elite litigator. He has earned millions in settlements, verdicts, and judgments for his clients.
If you would like a free consultation, please contact us today.