A woman who had a double mastectomy due to breast cancer made the deeply personal decision to have breast implants. For her, it was a way to return to a normal life. But a few years later, she read that her implant had been recalled for the risk of a specific type of cancer. But when she went back to her doctor, he knew nothing about the recall of the defective breast implants, had never even heard of the condition, didn't know how to test for it, and was reluctant to even treat her!
Literally adding insult to injury, he told her she was being "emotional."
It wasn't until she connected with other women on Facebook that she discovered she wasn't alone. These women all had a type of cancer called "breast implant-associated anaplastic large cell lymphoma," or BIA-ALCL.
And all of them were going through hell trying to have it diagnosed and treated.
About BIA-ALCL and Defective Breast Implants
Breast implant surgery is a serious personal decision and a significant medical procedure. For some, receiving breast implants is a carefully considered choice to improve one's own self-image. For others, it's an important part of a gender confirmation process. For many, it's a corrective treatment after having a single or double mastectomy due to breast cancer.
No matter the reason, finding out that your breast implants may cause cancer is frightening and traumatic.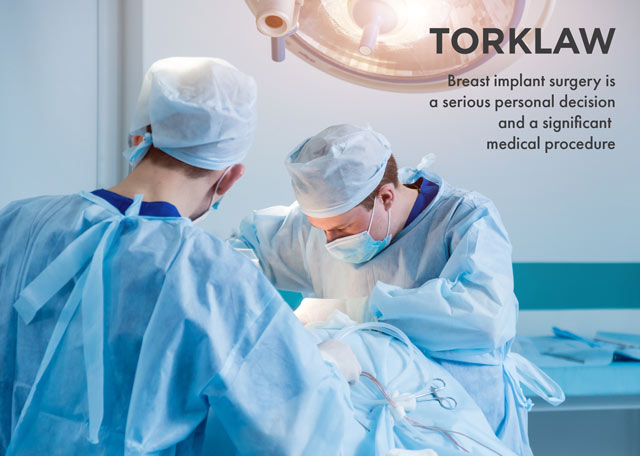 Textured breast implants have been associated with a type of cancer called "breast implant-associated anaplastic large cell lymphoma," or BIA-ALCL. This disease is a type of non-Hodgkin's lymphoma and is sometimes called T-cell lymphoma, because T-cells are the first types of cells affected by this disease. Because white blood cells are so important to the body's immunity, BIA-ALCL is a cancer of the immune system.
It is highly treatable when detected early. This usually involves (another) surgery to remove the implant and affected scar tissue. Chemotherapy and/or radiation therapy may be necessary if in advanced stages. If left untreated, BIA-ALCL can spread to other parts of the body, and require chemotherapy and radiation therapy. In rare cases, BIA-ALCL can lead to death.
Symptoms include persistent swelling or pain in the implant area, or the presence of a mass around the implant area.
A diagnosis of BIA-ALCL requires an ultrasound or MRI scan for fluid collection (seroma), or a mass. If either is found, a doctor can perform an aspiration and order biopsy testing for the markers of the disease.
Defective Breast Implants Recall
BIA-ALCL was first identified in 1997. By January 2011, after identifying 34 cases worldwide, the U.S. Food and Drug Administration (FDA) acknowledged a possible association between breast implants and the disease. By July of 2019, they had confirmed 573 cases and 33 deaths from BIA-ALCL worldwide.
The primary maker of these types of defective breast implants is Allergan, a pharmaceutical firm based in Ireland. Allergan manufactures medical devices and drugs like Botox, which has had its own legal issues.
Of the 573 cases confirmed by the FDA, 481 are linked to Allergan implants. This is six times the number of cases of other textured implant brands sold in the U.S. Of the 33 deaths attributed to BIA-ALCL, the brand of implant is known in only 13 cases – but in 12 of those, it's Allergan.
The FDA asked Allergan to recall many models of its textured breast implants in July 2019. Most of the recalled defective breast implants are BIOCELL products marketed under the name "Natrelle," or "Natrelle and McGhan," including both saline and silicone (gel) implants. Natrelle brand tissue expanders, part of the breast implant process, have also been recalled.
Click here to see the full recall list on the FDA site.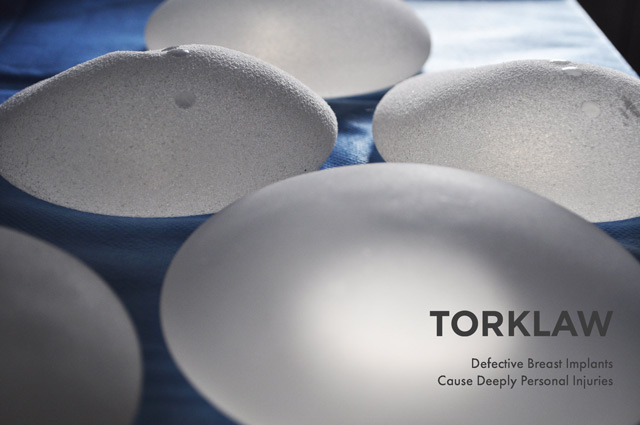 Allergan's Inadequate Response
Allergan has complied with the recall request, to a degree. They did issue and issued a global recall of their products from suppliers and doctors, and sent a recall letter offering patients a replacement of the defective breast implant with a non-textured one "at no cost."
However, lawsuits claim that Allergan is offering to pay only a small amount for diagnostics and surgical fees required to actually remove the defective breast implants from patient's bodies. For most, that amount is a fraction of what these procedures will actually cost, even with insurance.
Other lawsuits allege that patients who have tried to collect on that offer have been told that they need to sign a waiver releasing Allergan from all liability.
That's not a recall. That's an attempt to evade accountability.
TorkLaw Can Help
If you or someone you love has received defective breast implants and is experiencing or has experienced the symptoms listed at the top of this page, contact the attorneys at TorkLaw to file a product liability claim.
You don't have to deal with massive corporations or an obstacle course of healthcare hurdles by yourself. We can help ensure you receive the treatment you need, and make the responsible parties compensate you for all your losses, damages, pain and suffering.
Complete the form on this page or call us today at 888.845.9696.
---
Did you find this post informative? You may also want to check out the below content:
Defective Breast Implants – Allergan Recall Lawsuits
When Product Design Endangers Women
Surgery Complications – Defective Ethicon Surgical Stapler