The US Food and Drug Administration (FDA) has issued a defective product recall due to the risk of serious injury or death during gastrointestinal surgery. More than 92,000 circular surgical staplers manufactured by Ethicon, a Johnson & Johnson company, were recalled on April 11, 2019.
Defective Medical Device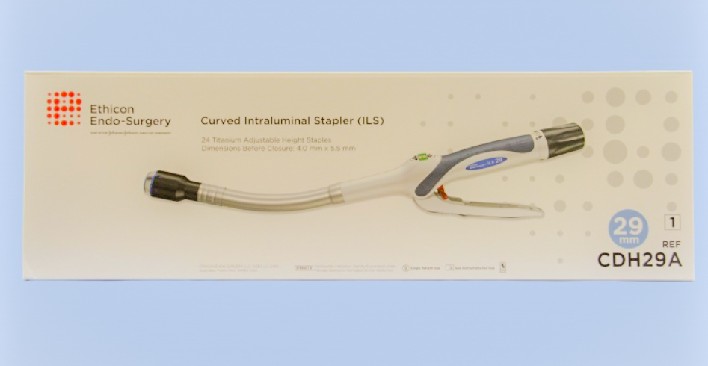 Defective medical devices recalled include the Endo-Surgery Curved and Endo-Surgery Endoscopic Curved Intraluminal Staplers. The staplers are often used in minimally invasive surgical procedures to shorten procedure times. Surgeons can make a small incision and use the devices to both cut tissue and vessels and then quickly seal them. This creates connections between structures without the need for manual suturing. However, when staplers fail to fire or seal tissue in the stomach or small intestine, patients can suffer infections and massive bleeding.
The Ethicon surgical staplers use a circular staple cartridge. When the stapler is activated, the staples are meant to press against washers in the device. This action crimps the ends of the staples to secure the sutures. When the staples are correctly deployed, the washer is "cut," and the surgeon experiences an audible and tactile "crunch" that confirms the staples are properly inserted.
The problems began when surgeons and surgical teams complained that the staples were not forming properly during surgery. This malfunction required them to abandon the devices mid-surgery. Surgical teams were forced to either manually stitch the suture, locate a properly-sterilized replacement device, or reschedule the surgery. All these outcomes compromised the health of the patient involved.
After several circular staplers were returned to the company with similar complaints, Johnson & Johnson investigated the issue. They confirmed that some of the medical products had "uncut" washers, indicating insufficient firing of the stapler had caused failure along the entire 360-degree staple line.
Other staplers issued malformed staples, which damaged the integrity of the staple line. This could potentially lead to serious harm or death of the patient. Potential patient risks include sepsis, bleeding, leaks in the closure, and lifelong nutritional and digestive issues. Patients may need additional surgeries, closures, imaging studies, antibiotics, and a permanent ostomy "bag."
Confirmed Patient Injuries
Misfiring of the stapler has been confirmed to be the direct cause of serious injuries and additional resection surgeries for at least two patients.
Further investigation revealed that Ethicon experienced a change in their manufacturing process between March 2018 and March 2019. Not so coincidentally, these are the dates during which the defective medical devices were manufactured. Little more is known at this time about this change, but Ethicon shut the line down on March 8, 2019.
The FDA has proposed reclassifying surgical staplers from low-to-moderate risk Class I medical devices to moderate-to-high risk Class II. Class II devices require more rigorous testing and additional oversight. This action would also create a new regulation to distinguish between surgical staplers used in internal/invasive procedures and those used for external procedures.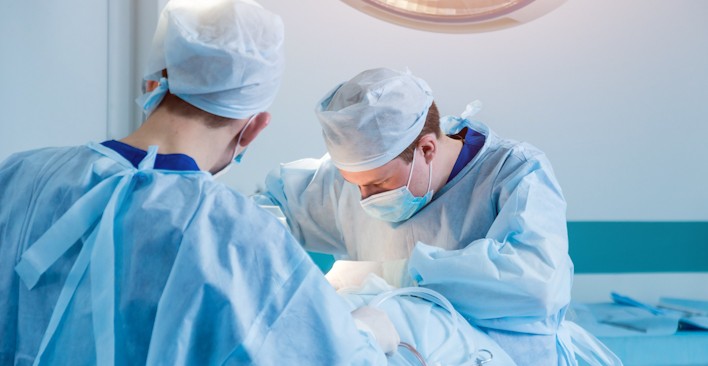 According to an FDA warning issued in March 2019, an increasing number of adverse events was associated with surgical staplers and staples for internal use. They reported that they would hold an advisory committee meeting on this issue on May 30, 2019. At that time, the FDA stated they had received more than 41,000 such reports from January 2011 through March 2018.
Kaiser Health News reported that, prior to the May 30 meeting, the FDA issued an executive summary to FDA advisers. This summary revealed an additional 56,000 reports of surgical stapler malfunctions between 2011 and 2018 that were never publicly disclosed. Shockingly, there were almost 110,000 reports for surgical stapler malfunctions or injuries during that time, instead of the 41,000 the FDA initially reported. It is unclear why the FDA hid these reports from consumers.
The FDA is still receiving comments on this proposed order to reclassify surgical staplers until June 24, 2019. Click here for more information on submitting a comment.
Hold Manufacturers Accountable
The U.S. Consumer Product Safety Commission (CPSC) reports that there are approximately 29.5 million injuries and 22,000 deaths each year in the U.S. due to defective consumer products. Ethicon has been involved in litigation for other surgical products, including surgical mesh and similar surgical staplers used for hemorrhoid correction surgery. It is vital that manufacturers of medical equipment be held to particularly high standards for the quality of their products, and to be stringently regulated. It is clear that Ethicon and its parent company Johnson & Johnson failed to uphold these standards. Often, the best way to ensure consumer safety is prioritized by manufactures is to them financially responsible when they make and sell dangerous products.
Contact TorkLaw
Contact the experienced product liability attorneys at TorkLaw right away a loved one has died from, or you have suffered a personal injury from gastrointestinal surgery that occurred between March 2018 and April 2019. Actionable injuries incude:
Sepsis or infection
Bleeding
Permanent ostomy "bag"
Lifelong nutritional and/or digestive issues
Leak in the closure (anastomotic leak)
Need for additional surgeries
Need for additional closures
Affected patients may have received colorectal and bariatric (weight loss) procedures. If you know or suspect your injury involved the Ethicon recall, you may be eligible for significant compensation. You may be able to collect damages for medical expenses, pain and suffering, lost wages, and more. We are available 24 hours a day, 7 days a week to answer your questions. Call us at 888.845.9696.