Beauty salons, nail salons, and tattoo parlors are places we go to improve the way we look and feel better about how we present ourselves to others. Most of the time, that's how it works out: being pampered at the salon or getting some new ink can give us a much-needed confidence boost. Sometimes, though, it doesn't work out that way, and beauty salon injuries turn ugly.
"Beauty is in the eye of the beer holder." – Kinky Friedman
Earlier this year, a woman in England couldn't behold much of anything after a salon injury involving lash extensions. During the treatment, her eyes began burning. She complained to the lash technician, who told her the sensations were normal, and continued the application, ordering the woman to keep her eyes open. When the treatment was over, the woman's eyes were swollen nearly shut.
Fearing a car accident if she drove that way, she called her boyfriend to pick her up. He took her to a health center where she received an eyewash and eye drops, and then they returned to the salon to complain. There, they discovered her extensions had been applied with nail glue, instead of lash adhesive!
Fortunately, her injuries were not life-threatening, and she recovered fully, but other salon mishaps don't end as well.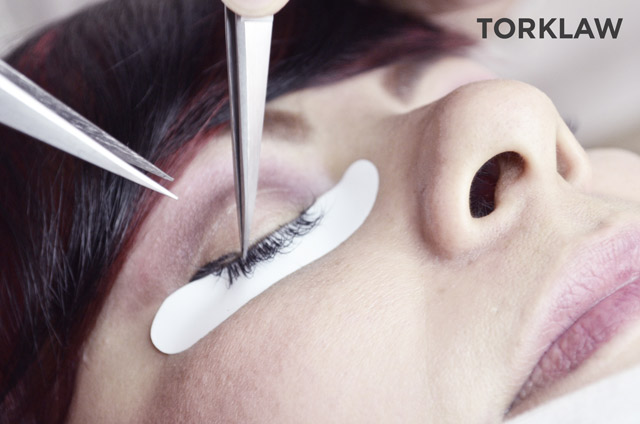 "When I was young I found out that the big toe always ends up making a hole in a sock. So, I stopped wearing socks." — Albert Einstein
In 2017, an Indiana man filed a lawsuit against a nail salon after a pedicure resulted in a dangerous infection and the amputation of his big toe. The salon illegally used a razor blade to shave off his calluses. This was the second suit filed against the same business for nail salon injuries: another man who received a pedicure there in 2013 also suffered a cut to his toe and developed a staph infection, sepsis, and cellulitis. After five years, that man still suffers from lymphatic obstruction, a chronic ailment that places him at continuous risk for amputation. The salon had its license suspended for a year, but despite the nail salon lawsuits, it is still in business.
A woman in Virginia was awarded over $1 million against a nail salon where she contracted a cutaneous mycobacterial infection. After her pedicure, boils began to form on her legs. She needed multiple surgeries and was left with permanent scars. That salon had their license suspended by the Virginia Board for Barbers and Cosmetology, and is now under new ownership.
"Even I don't wake up looking like Cindy Crawford." – Cindy Crawford
An aspiring Brazilian model went into a high-end New York City salon in 2011 for a hair conditioning treatment. The stylist applied the treatment and left it on her head for an hour. When she complained that her scalp was burning, he told her it was "normal" — but when he styled her hair, it began to fall out and crumble. It turns out he used hair bleach instead of conditioner. She sued the stylist and salon owners for her injuries: chemical burns, bald spots, and lost wages due to the loss of her modeling career.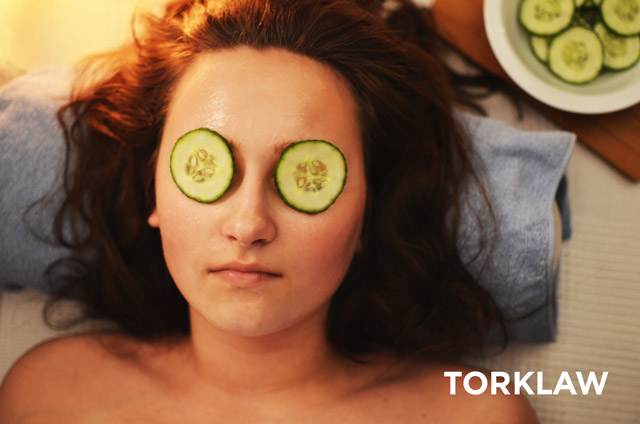 "She got her looks from her father. He's a plastic surgeon." – Groucho Marx
A doctor in Oklahoma was awarded $18 million from Botox manufacturer Allergan for injuries sustained from her 2006 injections. She had developed botulism and was bedridden for months, due to chronic fatigue, which is associated with that disease. Even after recovery, she was forced to give up her career as an obstetrician and gynecologist due to toxic peripheral neuropathy, a permanent condition causing pain in her extremities. The woman's injury attorneys presented evidence that Allergan had long known about their product's botulism dangers but continued marketing and promoting the drug.
Because Botox treatments are temporary, most users have had multiple applications, and the science on the long-term effects of the drug is still not fully understood. Recent studies show that adverse effects may begin to develop after 10-11 injections.
"She's a classy girl though, at least all her tattoos are spelt right." – Chic Murray
A Chicago business has been involved in two tattoo parlor lawsuits. In 2005, a man visited the tattoo parlor and asked for a tattoo that said "CHI-TOWN" to honor his love for the city. Unfortunately, what the tattoo artist inked into his skin was "CHI-TONW." He sued the business in 2007 for monetary damages and "emotional distress from public ridicule."
In 2008, the same business was involved in another tattoo lawsuit for misspelling the word "tomorrow" on another man's tattoo, and instead inscribed, "Tommorrow Never Promised Today."
In both tattoo lawsuits, the business said, they had spelled the words exactly as the clients had done on the forms they submitted — they were just giving them what they asked for.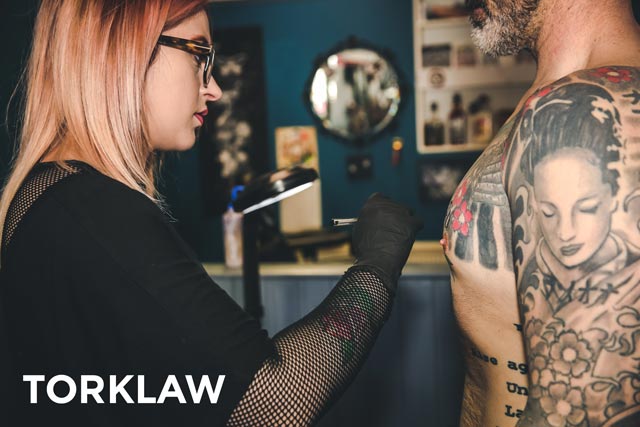 "Beauty is a short-lived tyranny." — Socrates
While severe damages like the ones described above are rare, there are many common types of tattoo shop and nail salon injuries:
Beauty salon and tattoo parlor injuries are easily preventable by taking care with hot or sharp tools, using products and tools as intended, testing products for allergies, and adhering to proper maintenance and good housekeeping. If you will be receiving any type of cosmetic treatment to look your best, here are some things to look out for:
Overall cleanliness – Is the salon dirty or dusty? Do you see leaks or mold? Uncovered, overflowing trash cans? Poor air quality? Any of these is a reason to avoid the place.
Do they clean the stations thoroughly between clients, and lay down new coverings? Does your tattoo artist wash his/her hands and put on new gloves between clients? If not, go elsewhere.
Is any of the equipment or furniture broken? This is also not a good sign, especially if it looks as though it's been that way for some time.
Do you see any mislabeled products? For instance, do they save money by mixing chemical hair treatments in conditioner bottles? That's a recipe for disaster.
Tools – Tattoo needles should never be reused. Watch your artist take the needles out of the pack. In a nail salon, disposable items like emery boards, orange sticks, etc. should not be reused. Metal tools should be sanitized in a sterilizing machine between clients.
Cuticles should not be cut, unless there is a hangnail. Manicurists should use cuticle remover and push them back gently.
Pedicure tubs should be sanitized with disinfectant and thoroughly dried between every client. If they aren't, ask your pedicurist to wash it before you put your feet in it. And make sure you don't have any nicks, cuts or open sores on your legs or feet.
If you are receiving a new treatment or using a product you haven't used before, the aesthetician should perform an allergy patch test to make sure the product is right for you.
If you are considering Botox injections, avoid the salon and go to a medical professional, preferably a dermatologist or plastic surgeon certified by the American Board of Medical Specialties.
In a tattoo parlor, it's especially important to do your homework and know exactly what you want before you go. While you can and should file a lawsuit against a tattoo parlor if you receive an injury there. However, it may be difficult to prevail if they gave you what you asked for and you just didn't like it. You may prevail in small claims court if your tattoo was of poor quality.
When you are at a hair or nail salon, tattoo parlor, or any other place offering cosmetic treatments, don't be afraid to ask questions or make requests. You're the customer, so if something doesn't seem right, speak up. If you experience unusual pain, burning, or irritation, don't ignore it — or allow staff to tell you "that's normal." Insist that they check to ensure you're not being injured or having an adverse reaction. If necessary, demand that they stop the procedure or remove the product.
If you've received a nail salon injury, tattoo parlor injury, or have been injured during any cosmetic procedure, you may be entitled to compensation. Contact an experienced personal injury law firm for legal advice. TorkLaw's personal injury attorneys can help you file a claim, negotiate a settlement, or represent you in court if needed. Call us at 888-845-9696 for a free case consultation.