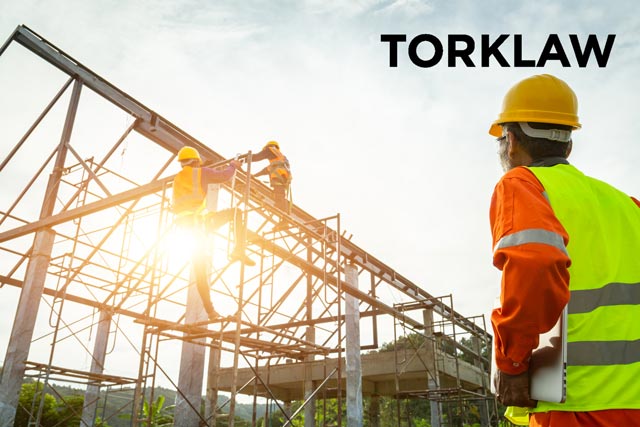 If you've been injured, or a loved one has died in a construction accident, your case may go beyond mere Workers' Compensation. You may need a construction accident lawyer to receive the compensation you really deserve.
Most Frequent Construction Safety Standard Violations
The construction industry is among the most hazardous occupations in the United States. According to the U.S. Occupational Safety and Health Administration (OSHA), in 2017, one in five workplace fatalities are  construction accidents. 
Many construction site  injuries and deaths occur due to unsafe practices, lack of personal protective equipment and other failures to adhere to safety standards, which are in place to protect construction workers.
These were the 10 most frequently violated standards between October 1, 2017, through September 30, 2018, according to OSHA:
Inadequate fall protection
Not communicating to workers about potential hazards
Not meeting scaffolding, general requirements
Lack of respiratory protection
Poor control of hazardous energy sources (lockout/tagout)
Unsafe ladders
Unsafe operation of powered industrial trucks
Not training workers properly in requirements for fall protection
Inadequate guards on machinery
Not providing adequate eye and face protection
If one of the above violations caused your construction accident, you should speak to a construction accident lawyer.
"Fatal Four": Injuries a Construction Accident Lawyer Sees Most Often
Many of the above violations are a direct cause of the four main types of construction accidents that resulted in more than half (59.9%) of all construction worker deaths in 2017: falls, struck-by injuries, electrocution and caught in/between accidents. Eliminating these causes would save 582 American workers' lives each year.
Falls
Falls are the leading cause of death in the construction industry. Their 2017 data shows that out of 971 construction fatalities in the U.S, 381 were falls. Construction companies, contractors, and other involved parties have a responsibility to keep work sites safe and prevent workers from falling off scaffolds, or through holes in the floor and walls, etc.
OSHA requires fall protection at elevations of 4 feet in general industry workplaces, 5 feet in shipyards, and 6 feet in the construction industry. In addition, fall protection must be provided anytime workers are operating over dangerous equipment and machinery, regardless of the distance.
Fall protection includes using toe-boards or floor hole covers. It is also important for construction workers to receive proper fall protection, such as safety harnesses and lines, safety nets, stair railings and handrails. Personal protective equipment should be provided at no cost to workers, as well as proper safety training, in a language they understand.
Floors and work areas should be kept free of spills and debris. If there is a spill, the area should be marked with cones to reduce the risk of a slip and fall accident.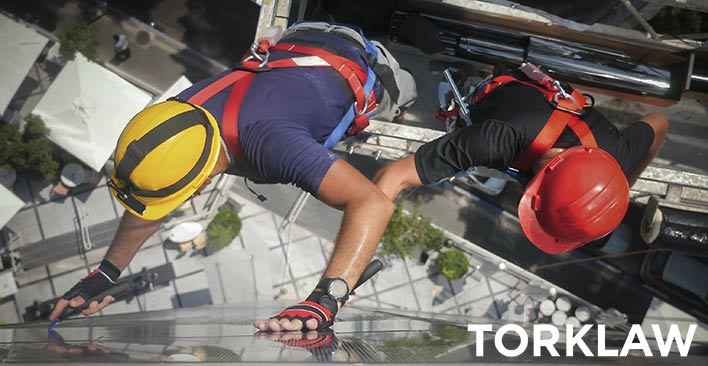 Struck-By Injuries
Injuries from being struck by objects caused 80 deaths of construction workers in 2017. These injuries can happen due to flying objects, such as discharges from a nail gun, kickback from a saw, or tools that are thrown or dropped.
To help prevent these types of accidents, power tools should be maintained and inspected regularly. Employers must provide workers with protective equipment such as hard hats while on all work sites, and safety goggles or face shields while using power tools.
It is important to secure all construction materials and tools when work is being done overhead. Workers should be trained to not walk under platforms or areas where there is a risk of tools and construction materials falling, and these areas should be marked off to warn workers. Construction workers should not be present under suspended loads, such as objects lifted by cranes or forklifts.
Construction workers may be struck by large vehicles and equipment operating on work sites. Such vehicles should have audible warning systems in place to alert workers, especially when they are going in reverse. Struck-by accidents often happen due to inadequate training on safety and handling machinery.
Electrocution
Construction workers are often exposed to power lines, and so risk suffering an electrical shock. In 2017, there were 71 fatal electrocutions in the construction industry. Major types of electrocution incidents come from contact with overhead power lines or other energized sources, and improper use of extension cords.
To protect workers from these types of accidents, it is important to locate and identify power lines before starting work. Workers must be trained to maintain a safe distance from power lines.
Caught in/between accidents
These are accidents that occur when a worker is caught inside or in between machinery or objects. They account for more than five percent of construction deaths. Catastrophic injuries and fatalities often result when walls or portions of buildings collapse on top of workers.
Another type of caught-in incident involves trench collapses. OSHA's definition of an excavation is any manufactured depression, cut, trench, or cavity formed by the removal of dirt/other earth substances. Trenches are defined to be an underground, narrow excavation that is deeper than wide, and is also not wider than 15 feet. Trench work has several OSHA requirements:
Constant supervision
Worker protection, such as harnesses
Heavy equipment must be kept away from trenches
Trenches must not be dug where underground utilities are located
Trenches should be inspected during rainy weather and certainly at the start of every shift
Construction site managers can prevent such accidents by providing workers with proper safety gear, having safety guards on machines, and adequate supervision so workers are not placed in such precarious conditions.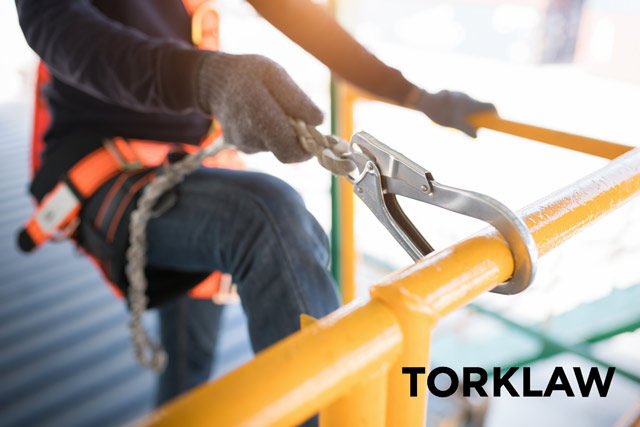 Do You Need a Construction Accident Lawyer?
There are several steps workers should take if they have been injured in a construction accident. Here are some of the crucial steps to be followed in the aftermath of a construction accident:
Report the accident and injuries to your employer and/or supervisor. Make sure you obtain a copy of this report for your records. Such a report will help document the location, time and details involving the construction accident.
Be sure to obtain prompt medical attention, treatment and care for your injuries. This will help create a record of the injuries you sustained and the treatment you received for it.
Keep a record of names and contact information for anyone (fellow employees or bystanders) who may have witnessed your accident.
Try to gather as much evidence as possible from the scene of the accident, such as photos, videos, physical evidence, etc. It is also important to preserve the piece of equipment that caused your accident. If malfunctioning machinery or equipment caused your accident, it should be preserved in its current condition so an expert can examine it for any defects and/or evidence of poor maintenance.
Don't admit fault to anyone. You will not know the true cause of the accident until a complete investigation is done.
Don't rush into a settlement, sign any agreements with other parties, or speak to an insurance adjuster until after you've spoken with a lawyer.
Contact an experienced construction accident lawyer who can help you receive the compensation you rightfully deserve.
Types of Compensation in Construction Accidents
If you have been injured in a construction accident, here are some of the types of compensation you may be able to receive from your employer's workers' compensation insurance:
Medical costs: Workers' compensation pays for necessary medical and hospital expenses that are needed to diagnose and treat a work-related injury, such as doctor's appointments, hospitalization, surgeries, medications, and any necessary medical equipment.
Rehabilitation expenses: Injured construction workers often require extensive physical therapy to recover from serious injuries such as traumatic brain injuries, spinal cord trauma and broken bones, etc.
In addition, they may require occupational therapy or vocational rehabilitation to help restore the skills and abilities that are necessary to return to work, or train for a different career.
Disability benefits: These compensate workers for a portion of lost pay when injuries make it difficult to return to work. The amount of benefits will depend on if injuries were total or partial, and whether they are permanent injuries or just temporary.
Death benefits: If the construction accident results in the worker's death, immediate family members such as children or spouses may be entitled to death benefits to cover the loss of financial support. This benefit is calculated as a percentage of the deceased worker's earnings.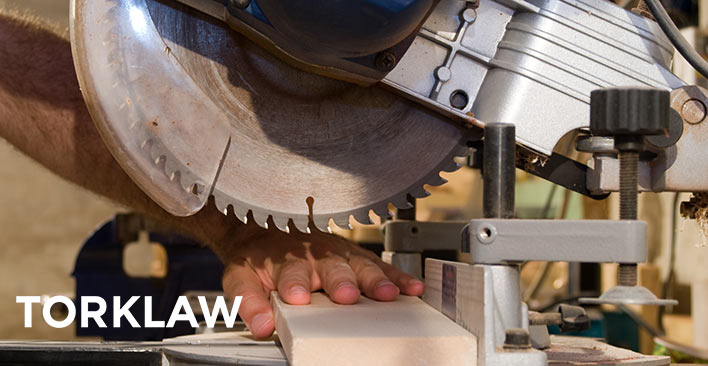 Third Party Construction Accident Claims
Workers' compensation may not be the only source of compensation to which you are entitled. When your injury has been caused by negligence or wrongdoing on the part of someone other than the employer, a construction accident lawyer can help you file what is known as a third-party claim.
Examples of third parties who may be held liable for construction accident injuries include general contractors, subcontractors, construction companies, property and building owners, the equipment maintenance firm, or the project manager in charge of the construction project, if their negligence caused your accident.
When tools and equipment malfunction or fail to work as intended, injured workers may be able to seek compensation from the manufacturers of the defective products. For example, a saw that malfunctions may cause major lacerations or even limb amputations. Nail guns that malfunction have resulted in fatalities on construction sites. Ladders that are unstable or defective may also lead to serious or fatal fall injuries.
Experienced Construction Accident Lawyer
If you or a loved one has been injured in a construction site accident, an experienced construction accident lawyer at TorkLaw can help you better understand your legal rights and options.
We will remain with you throughout the claim process and assist you with paperwork and other procedures, so you can focus on recovering and putting your life back together. We understand the financial and emotional challenges construction accident injuries create for victims and family members. Please call us today to find out how we can help you.