If you've been injured in an accident and you need to file a personal injury or property damage claim with your insurance company, understanding the process may really pay when dealing with an insurance company. You may receive a much higher amount of money than accident victims who do not know the process as well as you.
If the police responded to your auto accident, the police report will contain an assessment of fault. If you were at fault, you'll work directly with your own insurance company. If the other driver was at fault, you can file your claim directly with their insurance company, or you can work through your own insurance company, which will guide you through the process.
Before you open your insurance claim, though, regardless of who is at fault, you should first contact an experienced accident injury attorney to discuss the facts of your case. Firms like ours will provide a free, no-obligation consultation, to advise you if there are additional considerations regarding your case, and whether an accident attorney's services would benefit you.
Filing Your Claim
If you choose to file a claim yourself, it is important to contact your insurance company as quickly after your car accident as possible, preferably within 24 hours.
Before dealing with an insurance company, it's worth taking time to gather all pertinent information and gain an understanding your own policy.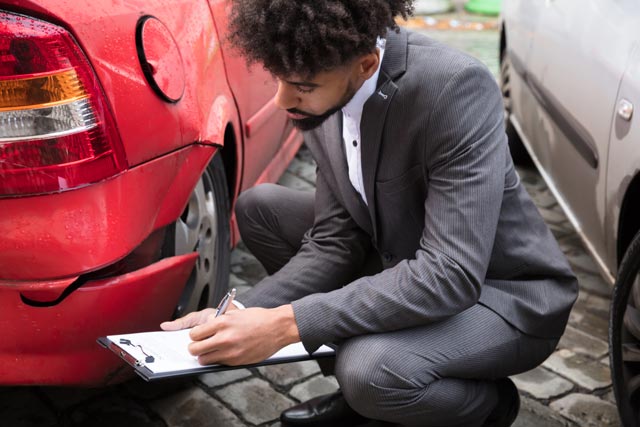 Prepare Your Claim
Start by reading your insurance policy carefully to understand your coverage and the company's claims process. Next, create an outline of events that led to your injury, and everything that's happened since: include things like how much your medical bills have cost you, and other pertinent information.
Gather Evidence and Supporting Documentation for your Claim
Include as much evidence as possible, such as:
Photos and other information collected at the scene of the accident.
A list of property damage and repair expense.
Medical bills and medical records related to your injury.
Receipts for all medical-related expenses that resulted from the incident.
Notes on pain, daily limitations from your injuries, and how your accident has affected your life otherwise.
A record of lost wages as a result of your injuries.
A copy of the police report.
File Your Claim
You can file a claim online with many insurance companies: others require you to do it over the phone. Even if you file online, you may still receive a call from an insurance adjuster. Some important tips for dealing with an insurance company adjuster:
Be calm and courteous.
Decline to be recorded. You have no legal obligation to allow them to record the call. You don't want a recorded statement containing misstatements you may make due to your confusion or pain to be used against you later. If they push, refuse politely but firmly.
Take notes. Take down the names and phone numbers of individuals you speak to, the date and time of the call(s), and anything they tell you.
Give only necessary personal information: your name, address, phone number, policy number, where/if you work and what your job is. Avoid giving details not related to your injury or claim.
Stick to the facts of the accident: where, when, the type of accident, and the people involved.
Describe your injuries in general terms. If you leave something out or your injury worsens, you don't want your words used against you. Don't say, "I'm OK, or "I'm fine."
Don't use language that assumes blame. Avoid words like "sorry," or "my fault."
Don't accept the first offer, even if it seems generous. The adjuster's job is to settle for the lowest possible amount. Decline any offer until you can determine exactly how much you need.
Submit Your Information in Writing
If the other party is entirely at fault, then your insurance company may help you create a demand letter to their insurance company. However, if your insurance company is the one who needs to pay your claim, or if you are dealing directly with the other party's insurance company, you may need to create the demand letter on your own.
This is where it gets tricky. It's important to submit a compelling, well-documented letter to the appropriate insurance company to increase your chances of receiving an adequate settlement. It's also important to avoid including information or language that could negatively impact your case. Additionally, if your condition is not yet stable, you may want to wait until you know what your future needs will be, based on the extent of your injuries. While there are many online samples you can use to create your demand letter, you may want to consult with an attorney for help.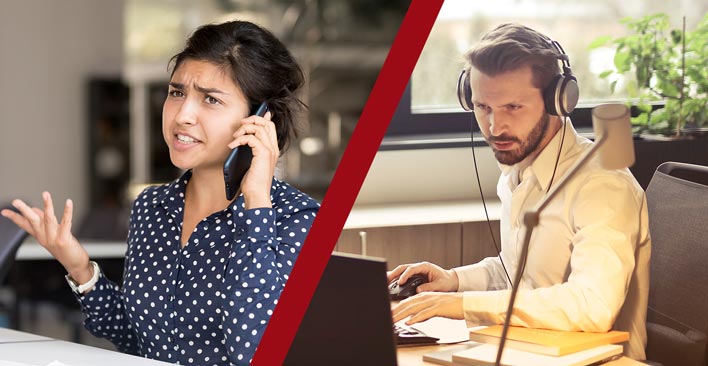 Negotiate
The appropriate claims adjuster will respond to your demand letter either by accepting your terms, or more likely, putting forward a counter offer. Do not be pressured into accepting anything over the phone; insist to have it in writing first so that you can read it carefully. Understand that you don't have to accept the first, second, or even third offer.
Here are some ways to receive higher compensation:
Determine your lowest acceptable settlement. Don't say what it is, but negotiate with it in mind.
Be willing to adjust if you hear information that legitimately weakens your claim.
Don't accept an offer that may not cover all your damages.
Ask the adjuster to justify low offers. What damages are in dispute? Note the reasons, and respond to each one in writing.
Emphasize non-economic damages like pain and suffering, trauma, or anxiety.
Once a settlement amount is reached, don't agree to anything until you have it in writing.
Consider an Attorney
Dealing with insurance companies to obtain a fair settlement for a personal injury claim is a challenge. If you had multiple/catastrophic injuries, or if you are unsure how to calculate your damages, refer your case to an attorney who can handle everything for you. Other reasons to hire a personal injury attorney:
The insurance adjuster is pressuring you to settle for an amount you think is too low.
Your insurance company is disputing one or more of your damages.
Your state's statute of limitations may come before you reach a fair settlement.
You need ongoing medical treatment you cannot afford out-of-pocket.
You become overwhelmed by the process.
When dealing with an insurance company, don't guess about the value of your case or let the insurance company and their army of lawyers take advantage of you. TorkLaw provides free legal consultations to injured victims and families seeking help and advice. Call now 888.845.9696.