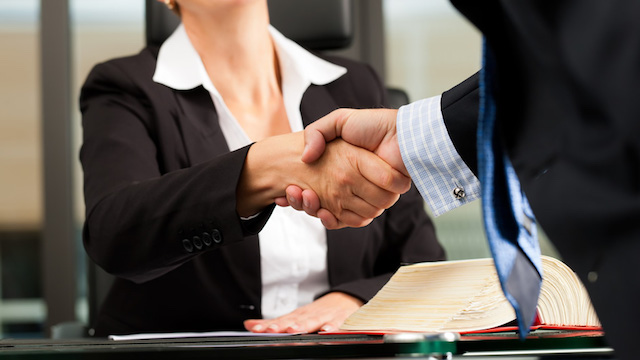 3 Questions Your Lawyer Needs To Answer Before You Hire Them
When you really, really need a lawyer, you want to make sure you have a great one. It comes down to more than just picking the first one you see online. This person is going to bat for you in a court of law, and you want to make sure you have the best representation possible. Make sure you get a few things straight up front, before you shake any hands.
1. "What should I expect throughout the legal process?"
The law is extremely complicated, and getting more complicated by the day. Your lawyer is there to guide you through this process and make sure you know what's going on through the whole process. If they're going to represent you, they need to be able to explain this to you. If they can't, you might want to move on down the line.
2. "Do you feel comfortable in representing me?"
It kind of seems like a stupid question, but in reality it's genius. Your lawyer is going to go into battle for you, and it helps if they believe in your case. Actually, it's kind of a prerequisite. Make sure your attorney views you as a case they believe in and want to win — instead of just a payday.
3. "Have you handled this type of case before and what was the result?"
Think of your consultation as a job interview. You're interviewing this attorney to see if you want to hire them to represent you in your case. For every job, you need to present a resume of some kind — your lawyer is no different. Ask them how familiar they are with this part of the law. What's their track record with this kind of case? You want your guide on this path to be someone who's been there before.
Your case is important.  If you or someone you love has experienced catastrophic injuries, it's vital to speak to a lawyer as soon as possible. Use our form below for your free consultation and learn more about your case.
Get Your Free Consultation Now