June is National Safety Month, and staying safe is all about recognizing hazards wherever you are, and doing your best to avoid them. In this post, we'll point out hazards you might face at home, at work, on the road, and on vacation — to help eliminate preventable injuries and deaths wherever possible.
Safe at Home
The most frequent causes of injury at home are slips, trips, and falls, many of which can be easily avoided with some preventive maintenance.
Stabilize steps and staircases, inside and outside. Make sure they're well-lighted. Install sturdy handrails and use secured mats or grip tape to prevent slipping.
Use secure mats and non-slip stickers in the bathroom or pool area.
Keep floors clear of debris – clean up spills or loose items promptly.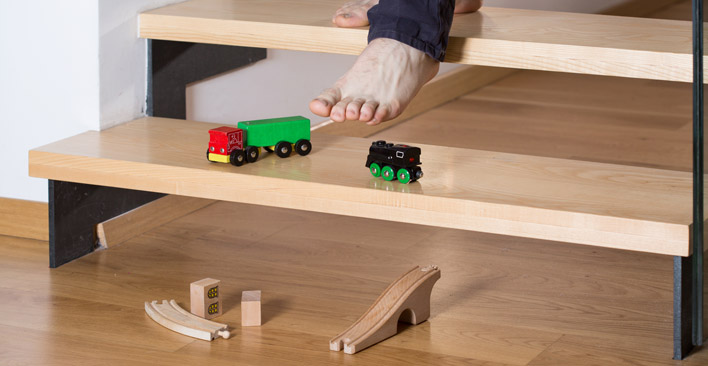 Other causes of injury at home include fires, and poisoning by carbon monoxide or ingesting toxic substances.
Install combination smoke and carbon monoxide alarms in your kitchen and in each bedroom.
Have at least one fire extinguisher in your home, and have your HVAC system and gas, oil, or coal-powered appliances serviced annually.
To avoid accidentally ingesting toxic substances, keep all medications and chemicals (such as cleaners, solvents, paints, and pesticides) in their original packaging — not in a container where it could be mistaken for a food or beverage.
Also, do you have a gun in your home? If so, follow these common-sense gun safety tips:
Never leave a gun unattended, even briefly.
Keep it locked in a secure location such as a gun safe or lock box.
Keep the combination to your gun safe a secret from children, or the key to your safe in a secret location that is different from both the safe and the rest of the house keys.
It's a good idea to keep only guns for self-defense inside the house, and store guns for sporting locked away in another location.
These precautions aren't just for you, but for anyone entering your property — as a guest, or in an official capacity, such as a postal carrier or meter-reader. Anyone injured on a property due to the owner's negligence has a right to sue for damages.
Preventing Work-Related Injuries
Workplace injuries are diverse and commonplace. During National Safety Month, consider whether any of these hazards exist at your work:
Safety hazards: Slips, trips and falls, injuries from machinery, or electrical hazards.
Biological hazards: Exposure to infectious substances, or toxic insects or plants.
Chemical hazards: Paint, acids, solvents, or vapors, fumes and gasses from welding or chemical use, such as pesticides.
Physical hazards: Radiation, constant exposure to sunlight, temperature extremes, and loud/constant noise.
Ergonomic/organizational hazards: Repetitive motion, prolonged vibration, frequent lifting or use of force, improper workplace ergonomics, stress, harassment, and workplace abuse or violence.
Most workplace injuries are avoidable by exercising proper care and maintenance, and using the right safety equipment. The Occupational Safety and Health Administration (OSHA) requires employers to train employees in proper safety, to use safe work practices that limit workers' exposure to hazards, and to provide necessary personal protective equipment free of charge. If you feel your employer is not doing this, you can call your local OSHA office at 1-800-321-OSHA (6742).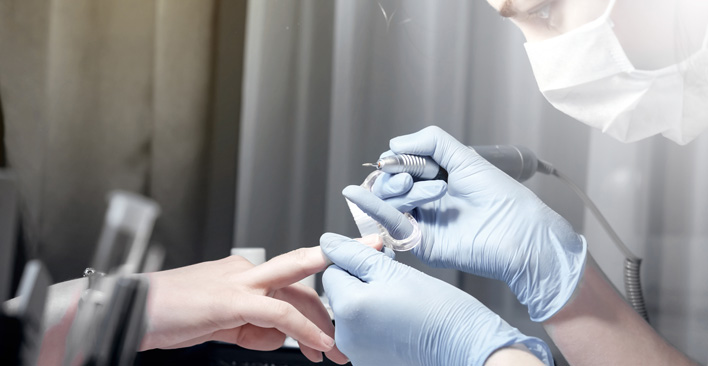 If you're injured on the job, most of the time, workers' compensation will cover damages, but usually prohibits you from suing your employer for common negligence. However, if the employer doesn't adhere to safety requirements, or refuses to provide adequate safety equipment, a legal claim could be made.
Driving Safely
Even the most careful driver is subject to hazards on the road. We can practice safe driving tips: wear seat belts; avoid driving while distracted, impaired, or fatigued; obey all traffic laws; adjust for bad weather conditions; and share the road safely. Here are some tips to stay safe when you're presented with hazards you can't avoid:
Dangerous road conditions: When driving long distances, check your GPS for hazards, such as road construction, accidents, or traffic jams. Some hazards don't show up on GPS – for instance, a dangerous pothole, or a tree that's just blown down in the roadway.
When you encounter a dangerous road condition, slow down. Activate your hazard lights. If possible, drive around the hazard, or turn around, slowly and cautiously. If you can't do either, pull to the side of the road and call 911.
Reckless, impaired, or distracted drivers: If someone on the road is driving recklessly, and/or you suspect a driver is impaired, or paying attention to a cell phone rather than the road, the best course of action is to stay out of their way. Don't honk at or instigate them – you might become a victim of road rage. Slow down, and let them pass.
Road debris: Keep your eyes a few car lengths ahead. If you see an obstruction in the road, slow down and change lanes if possible.
If you are injured due to dangerous road conditions caused by another driver, or poor maintenance of the road, you can file a claim to collect damages. There is a statute of limitations when filing a claim against a government entity, if, for example, over a hazardous condition on a public roadway. Contact an attorney with experience in these claims.
Staying Safe on Vacation
Accidents do happen when we're traveling far from home. Within the United States, we know that health and safety regulations protect us to a certain degree. This is not always the case when traveling to other countries.
When planning a vacation, do some research on the safety risks and laws in that area. Find out where the hospitals, urgent care centers and health clinics are. You may want to contact your insurance company to identify what providers are covered there.
If you rent a car, take some time to familiarize yourself with the vehicle and plan your route before starting off. See our guide on rental cars for more information.
If you're staying in a hotel or motel, review the safety information on the back of your room door so you know where the closest emergency exit is.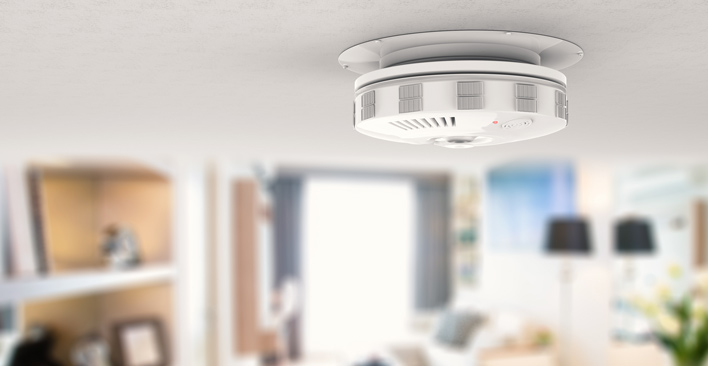 If you're staying at an Airbnb or other vacation rental, find out what safety equipment is available. (20 percent of Airbnb rentals don't have a smoke detector!) Choose your rental wisely. You may want to bring your own smoke/CO detector and first aid kit with you.
If you are injured overseas, the legal system in your destination country may limit your ability to collect damages — you may want to invest in travel insurance. If, however, you are injured in the U.S. due to the negligence or wrongdoing of another, you may be able to file a claim. (Check out our guide to Airbnb injuries here.)
If you are traveling on a holiday, take care in choosing the times you are on the road. For instance, knowing that Memorial Day weekend is the deadliest weekend of the year on America's roadways, may cause you to rethink your travel plans for the weekend, or may compel you to get off the road before the sun goes down.
---
For National Safety Month, make a point of recognizing hazards, to keep you and your loved ones safe.
If you are injured, or if a loved one has died because of someone else's negligence, we can help you recover. Whether the incident took place on the road, at an unsafe location, or due to a dangerously defective product, TorkLaw can ensure you receive the compensation to which you're entitled. Call us today at 888.845.9696 for a free consultation with a personal injury attorney.