This post is the first in a series about preparing for the worst situations, so you and your family can recover with as little stress and pain as possible.
(Read the next two posts in this series: Preparing for the Worst: Traffic Accidents, and Preparing for the Worst: Catastrophic Injury.)
A recent TorkLaw client came to us because her 62-year-old husband had been struck and fatally injured by a hit-and-run driver while riding his bicycle. When this type of wrongful death occurs through another person's negligence or actions, it is sudden. Our client's husband had no time to put his affairs in order.
This often leaves survivors with tearful questions and impossible decisions.
Here are some things to consider, in case your time comes unexpectedly.
Create Your Last Will and Testament
Your last will and testament is a legal document that directs what happens to your property and the guardianship of your children after you die. Just as importantly, it names your executor; the person you trust to carry out your wishes.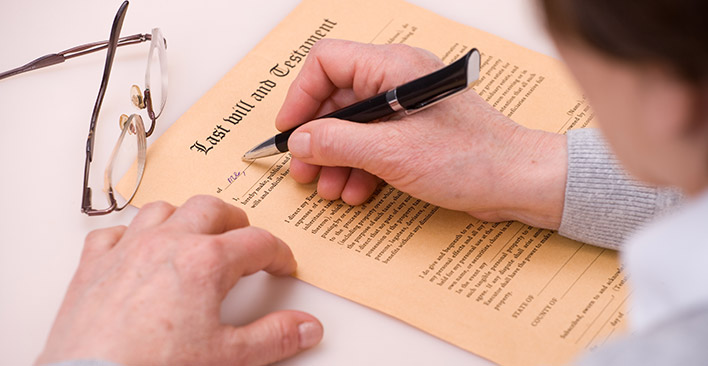 To start this process, take an inventory of all assets, debts, and important financial and legal information. This is useful even if you don't expect to die anytime soon.
Start with your physical items. These include real estate, vehicles, and anything in your home worth more than $100, such as jewelry, collectibles, art, antiques, electronics, power tools, or furniture. Include items with sentimental value, even if they aren't worth money. Make a list and indicate to whom these items should go.
Next, list all non-physical assets, like bank accounts, retirement plans, life insurance and all other insurance policies, including healthcare, homeowners/renters, auto, disability, and long-term care. Include names, addresses and phone numbers of the banks and institutions, your account numbers, website login information, etc. Your will should specify how to distribute these.
Finally, to create a will, you need to:
Name an executor to carry out your instructions. Make sure this is someone trustworthy, who agrees to the responsibility.
Decide and document who will receive what.
Name guardians for your children: If your children who are underage or require long-term care, who will care for them? Make sure these people have agreed to your plans.
Notarize: You must notarize your will to make it legally valid. Find a local notary. Their service is usually affordable.
If you don't own much property, you may only need a simple will. Many online legal sites have basic templates to help write your will using the proper legal language, at a low cost. If you have a lot of assets, speak to a lawyer specializing in estate planning – it's worth the expense.
Living Will and Powers of Attorney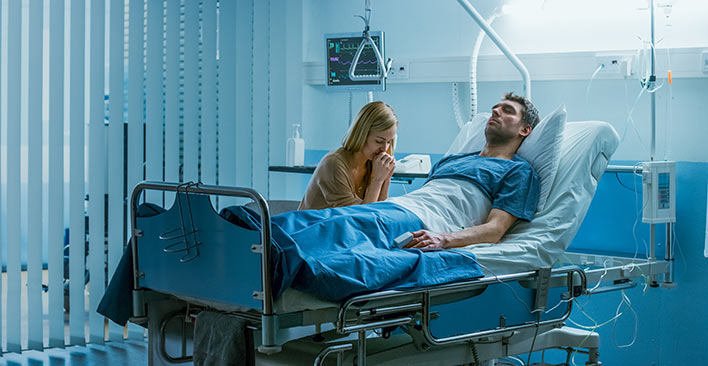 Other actions to consider are creating a living will and powers of attorney.
A living will is also known as an advance healthcare directive. It specifies your medical wishes if you can't speak for yourself. It includes whether you want "palliative care" to decrease pain and suffering, and what life-saving measures people should take on your behalf. For instance, if you don't want CPR or advanced life support, fill out a Do Not Resuscitate (DNR) order as part of your living will. Even if you are completely healthy, a living will helps spare your loved ones from making incredibly painful decisions without knowing what you would have wanted.
Different Types of Power of Attorney
In your living will, you can include a health care power of attorney document to appoint a trustworthy person to make decisions on your behalf regarding medical care.
A general power of attorney form (POA) is a legal document that gives another person authority to act on your behalf in financial or legal matters. Typically, this ends if you become incapacitated, but some state laws allow you to create a durable power of attorney, for either your general or healthcare POA. If you become incapacitated, the person can continue to make decisions on your behalf.
When you die, POAs automatically expire. At that point, your executor is responsible to carry out the actions in your will. The executor can be different from your POA, or the same person. You may revoke your POA at any time, unless it is an "irrevocable" power of attorney.
As is the case for wills, many states offer simple forms to create living wills and POAs. If your situation is complex, it may be worth hiring an attorney experienced in estate law to help you.
Document Any Preferences Regarding Memorial Services, etc.
Include information in your will about the disposition of your body after death, such as:
Body or organ donation: Do you want to donate your body to a medical institution, or some of your organs for transplantation?
Handling of your body: Do you want your next-of-kin to consent to an autopsy, if requested?
Final disposition of your body: Do you want your body buried? If so, where?
Funeral plans: What kind of funeral do you want? Should it be in a specific church? Are there songs or readings you would like to include? Do you want your casket present, open or closed, at the service?
Obituary: What information would you like to include, or not mention, in your obituary?
Other considerations include: notifying friends that your family may not know/remember; whether you want a grave marker and what it should say; and whether well-wishers should contribute to a charity instead of sending flowers.
Life Insurance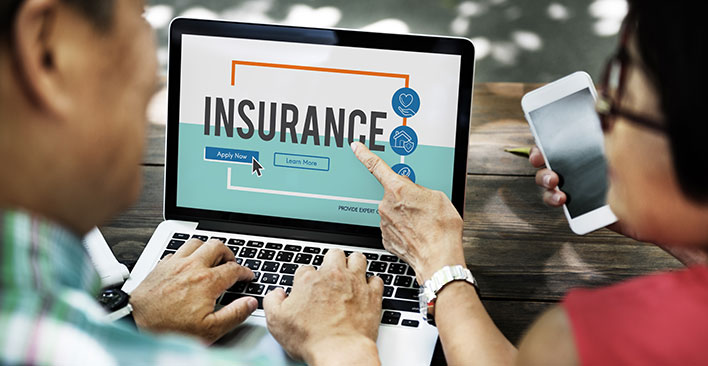 If you don't have a life insurance policy, you should. Many life insurance companies offer affordable policies that are available without a medical exam. A life insurance policy will help your family pay for funeral costs, outstanding debt, and other important items. This often leaves survivors with tearful questions and impossible decisions. Here are some things to consider, in case your time comes unexpectedly.
Your beneficiaries can receive the funds in a lump-sum payment or installments. Types of life insurance include:
Term life insurance provides low-cost coverage for a certain time, for instance, the years you'll be paying the bills and want coverage to protect your dependents if you die prematurely.
Whole life insurance provides lifelong coverage and is more of an investment. The policy's cash value grows over time, and is tax-deferred. The premium remains the same for as long as you live, and the death benefit is guaranteed.
To determine the amount of coverage you should have, answer these questions:
What debts will your heirs need to pay at your death?
What savings would you like to pre-fund? For example, your children's college, or retirement for your spouse?
How much future income will your heirs need?
What expenses will your family need to cover the things you do? For example, childcare, a housekeeper, or a cook or meal service?
If you don't already have enough life insurance to cover this, ask an insurance agent for life insurance quotes.
Create a Master File with Your Finances and All Other Information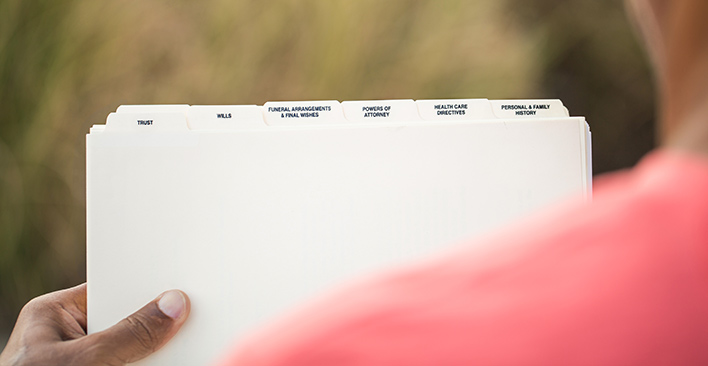 Create a file, either printed or digital (or both), including all your legal and financial information. Tell your loved ones where to find it if needed. Include the following documents and information:
Will and trust documents
Life insurance policies
Letter of instruction for memorial services and disposition of your body
List of sources of income (employment, retirement, disability benefits, Social Security, etc.)
List of financial assets
List/information about real estate property: addresses and location of deeds
List of other physical assets
List of debts: mortgage, home equity loans, auto loans, credit card debt, student loans, or anything you owe.
Personal documentation, like birth certificates, marriage certificates, divorce/separation papers, adoption and citizenship papers, social security cards, passports, driver's licenses, and military records.
Healthcare information:
Living wills
Powers of attorney
Healthcare Insurance information (private or Medicare/Medicaid)
Information about healthcare providers
Medications (dosages, prescribing physicians, pharmacy info)
Your hospital of choice
Don't forget your digital life: list all websites where you have accounts, your passwords and login information.
Two websites that can help you with are Everplans, and Get Your Sh** Together. If you can afford it, an estate planner can also help.
Create Memories, Erase Regrets
Finally, create one more file to build your legacy. Include photographs, mementos, and written memories about the treasured moments in your life. You may want to write letters to your loved ones, telling them how much they mean to you.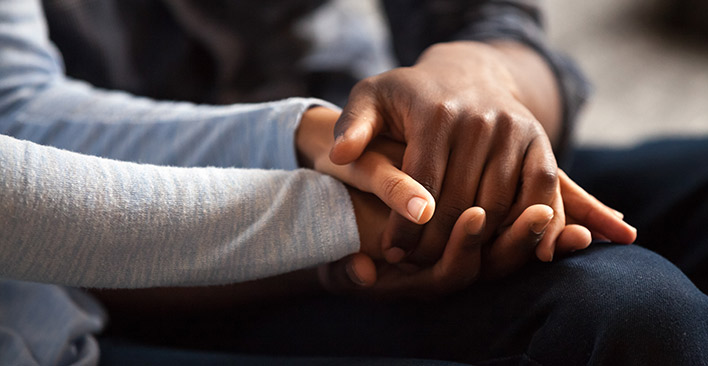 An oncology chaplain says the four things people want to say at the end of their lives are: forgive me; I forgive you; thank you; I love you. If there are people who should hear those words, say them now. Actively appreciate the important people in your life regularly; tell them how much you love them. That's the most important legacy to leave behind.
---
If you have lost a loved one due to a wrongful death, the most important thing you can do is calling TorkLaw. We will be by your side to help you through the ordeal, and will do our best to recover the compensation you need to move on. Call us today at 888-845-9696.