Preparing for the Worst: Traffic Accidents is the second post in a series about preparing for the worst situations, so you and your family members can recover with as little stress and pain as possible.
(Read the other two posts in this series: Preparing for the Worst: Wrongful Death, and Preparing for the Worst: Catastrophic Injury.)
TorkLaw's car accident lawyers have extensive experience in handling a variety of car accident cases, and we know that a traffic crash can happen to even the best driver. We've compiled the following advice to help you prepare for a traffic accident, so that you can survive and recover more easily if you ever do have one.
Click here for a document you can download and print about what to do in an auto accident.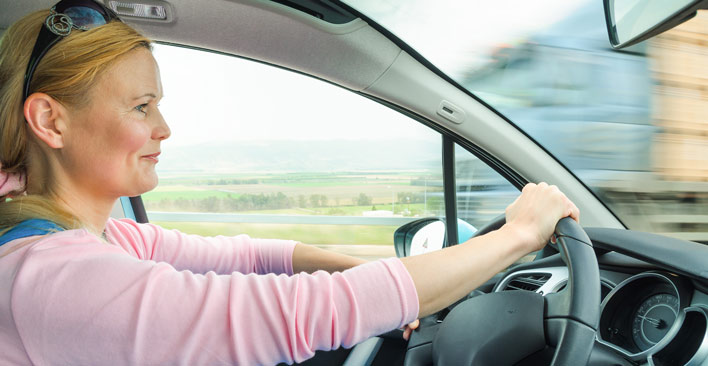 Drive Defensively
Not every accident is avoidable, but many are. Here are some driving tips to improve your odds:
Practice safe driving and defensive driving skills. Keep your eyes on the road and both hands on the wheel. It might be helpful to take a defensive driving course.
Obey all traffic laws. Observe the speed limit, and use your turn signals whenever changing lanes or turning. Mind your blind spots by checking your mirrors, especially when changing lanes.
Keep your eyes a few cars ahead of you, where you'll be driving in another 10 seconds. If someone pulls out in front of you too quickly, look beyond the car for the escape route. You'll instinctively steer toward it.
Don't tailgate. Leave yourself plenty of room to stop if needed.
Pull into traffic cautiously – this includes stop signs and traffic signals. Check for red-light runners.
Keep your car well-maintained so that all safety equipment is functioning (seat belts, air bags, anti-lock brakes, lane assist, etc.) and so you don't break down and obstruct traffic, which can cause an accident. It's also wise to keep your gas tank at least half-full.
Never drive impaired: drinking and driving do not mix.
Avoid driving when fatigued.
Don't drive distracted by electronic devices, other passengers, or pets. Be sure you're paying attention when you drive.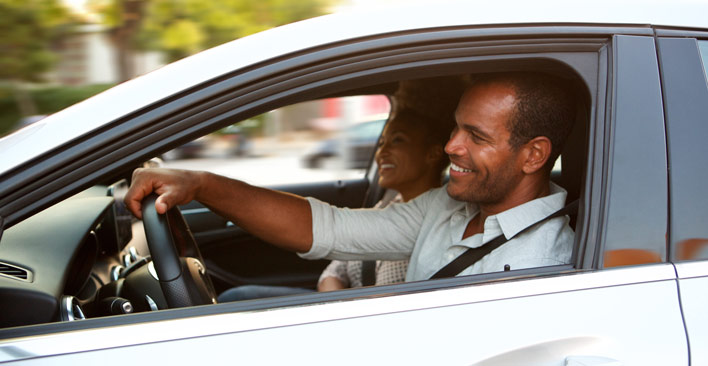 Drive Smart
Always wear your seat belt. The National Highway Traffic Safety Administration says that seat belt usage reduces your risk of fatal injury by at least 45 percent, and moderate to critical injury by at least 50 percent. Additionally, if you are injured and you file a personal injury claim, your eligible damages may be reduced if you were not wearing a seat belt.
Always place your children in car seats that are appropriate for their weight and height.
Adjust your headrest to prevent or decrease the effects of whiplash. The top of your head rest should be parallel with the top of your head. Position your seat and headrest so that it is as close to the back of your head as possible.
Keep loose objects in your car secured – under seats or in the trunk. If driving with a pet in the car, make sure your pet is properly restrained for its own safety and that of others in the car.
Unless you live in a no-fault insurance state, you should carry uninsured motorist insurance, which protects you if you are hit by an uninsured or under-insured driver, or by a hit-and-run driver. Some states require this coverage by law.
Keep your cell phone charged – if you are in an accident, you'll need it to call for help and take photographs; it can also be used as a flashlight if needed.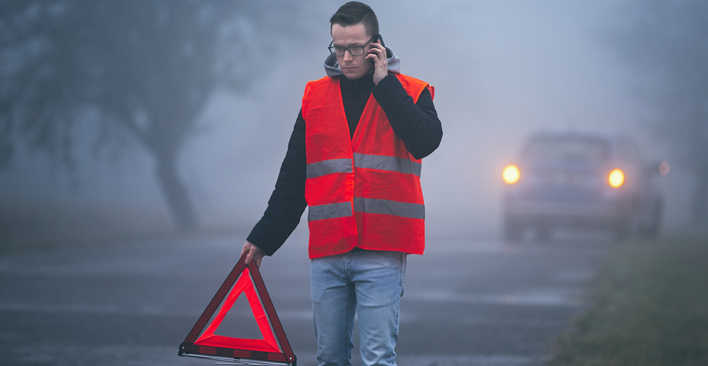 Drive Prepared
Make sure you have these necessary items with you whenever you drive:
Driver's license, registration, insurance information
Medical information
List of emergency numbers
The last two can be stored on your phone – just make sure you have it with you, and that it's charged up.
Keep these items handy, such as in the glove box of your vehicle:
Phone charger
Escape tool
Pen and paper
Prepare your car by building a vehicle emergency kit to store in your trunk, back seat, or saddlebags. Your supply kit should contain items for various types of emergencies:
First Aid kit (antiseptic, bandages, exam gloves, CPR mask, tweezers, scissors, decongestant, aspirin, antihistamine, etc.)
Towels
Comfortable shoes
Flares or hazard signals
Fire extinguisher
Bottled water
Energy bars or non-perishable snacks
Emergency blankets, rain poncho or items for bad weather conditions
Disposable camera just in case
Flashlight
Know What to Do
Finally, it is helpful to have some information about what to do in an accident.
Click here for a document you can download and print. Page 1 contains the "Do's and Don'ts" of responding to a traffic accident. Page 2 is a cheat sheet you can use to collect all the information you'll need to file an accident claim with the insurance company or with a personal injury lawyer.
---
If you are injured in a traffic accident that was not your fault, you may be able to receive significant compensation. Call TorkLaw at 888.845.9696 to speak to a car accident attorney about your case. We can help you recover what you need to survive the worst and feel better fast!