This post is the third in a series about preparing for the worst situations. This time, we're focusing on being prepared for catastrophic injury: the kind of injury that changes your life and leaves you with long-term disabilities, healthcare needs, and/or financial devastation. Here are some ways you can avoid that, so you and your family can recover from a debilitating injury with the least possible stress.
(Read the first two posts in this series: Preparing for the Worst: Wrongful Death and Preparing for the Worst: Traffic Accidents.)
Think It Through
It's difficult to prepare for the unexpected. Planning for positive event, such as a wedding, a child, or a new home is exciting and fun. It can be a challenge to think about negative or traumatic events. And no one can predict the future, so it's difficult to know what type to plan for.
But that doesn't mean you shouldn't take the time to do it.
Sit down with your partner/family to create a plan. Start with what you know. Take an inventory of the income and assets you have now:
All insurance policies: medical, life, disability, auto insurance, homeowner's insurance, etc.; include any short-term or long-term disability coverage
All sources of income (employment, retirement, disability benefits, Social Security, etc.)
All financial assets: real estate, vehicles, valuable jewelry, collectibles, electronics, furniture, etc.
Current debts: mortgage, home equity loans, auto loans, credit card debt, student loans, or anything you owe.
Using that information, determine what you will need to protect your assets and maintain security for your own life and for those who depend on you
Then, think through a situation that would put you and/or your family's security in jeopardy. For example, an accidental injury that puts you out of work for an extended period of time. If your work or hobbies put you at a particular risk, such as a bicycle accident, a motorcycle accident, or being injured on a construction site, use that information to envision a potential scenario.
What would you need to weather that storm?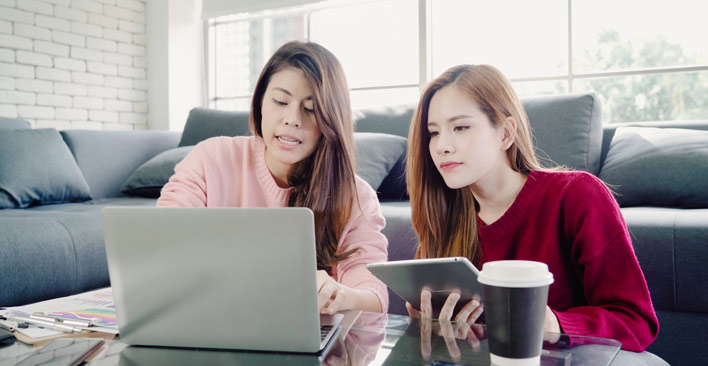 Insurance and Disability Coverage
Be sure you know the details on your employer's disability leave policies. How much time can you take off? Would it be possible for you to work from home, if your health would allow it?
Depending on state law, your employer may be required to make reasonable accommodations for disabled workers. No employer is obligated to provide paid leave, but may offer accommodations such as unpaid leave or a flexible work schedule. You may be eligible to use sick or vacation time, short- or long-term disability leave, or other leave time to maintain your salary.
If you are eligible for leave under the Family Medical Leave Act (FMLA), you may take a certain amount of medical leave without losing your job, and when you return, your employer must give you either the same job, or a position with equivalent benefits, pay, working conditions, and seniority. In most cases, your employer must continue to pay for your health insurance coverage during your leave.
Know what your medical insurance covers in terms of therapy, home care, or services. You may have more options than you realize to pay for injury-related needs.
Do you have either long-term and short-term disability insurance coverage, and if so, what is covered? If you have an option to purchase or increase you short-term or long-term disability insurance, buy as much as you can afford.
Also, consider how your insurance coverage could be affected by job loss, if you are unable to work. You may want to invest in insurance outside your employer's policies.
After a thorough review of your work policies and insurance coverage, identify any gaps that exist, and consider ways to fill them.
Emergency Savings
One of the best ways to prepare for the worst is to keep an emergency savings account. Most Americans don't have enough savings to cover emergencies. Many have retirement accounts, and borrowing against those is an option, but unless you have a solid plan to pay it back, you will be left without retirement funds, and with additional penalty fees.
If you don't have a savings account for emergencies, start one now. Many banks and credit unions offer customers fee-free savings accounts you can start with a low balance, and arrange for regular direct deposits of affordable amounts. Just keep depositing whatever you can, whenever you can.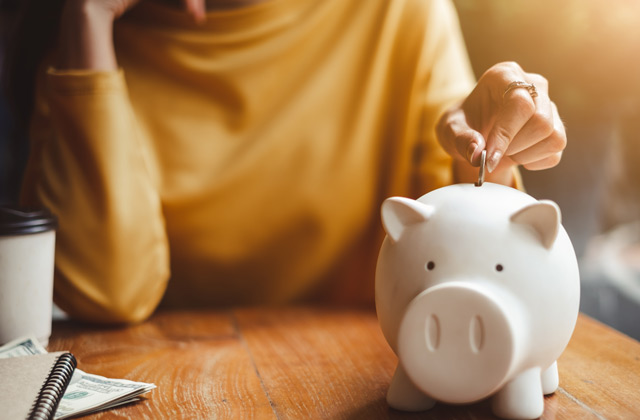 The key to keeping an emergency fund is to use the funds only for a true emergency, such as a catastrophic injury. If there is an option to not spend the money, then it's not an emergency.
Personal Documentation
Create an emergency file you and your family can easily access if needed. Include all the information on insurance, income, assets and debts listed above.
Our post on Preparing for the Worst: Wrongful Death outlined the importance of medical directives and healthcare powers of attorney for end-of life care; however, these documents are important anytime you are not in a position to make or communicate your decisions regarding your health care.
For instance, if you are unconscious or on heavy pain medication, you will not be able to tell people how you want to be cared for. Do you have a medical power of attorney and medical directives in place, so someone you trust can make the best decisions on your behalf? Does that person know where those documents are?
Add a folder or section to your emergency file that includes the following healthcare information:
Living wills, medical directives, and powers of attorney
Healthcare insurance information
Information about healthcare providers
Medications (dosages, prescribing physicians, pharmacy info)
Your hospital of choice
Community
Create a network of people you can count on for help. Build some goodwill within your network by helping others, so they'll return the favor if needed. It may sound selfish, but in the long run, there's no downside to helping others. Most people find that it feels great to help people, and it creates stronger, more fulfilling relationships.
Those relationships can go a long way if you should ever need support from others – both in a physical sense, but also in terms of emotional support.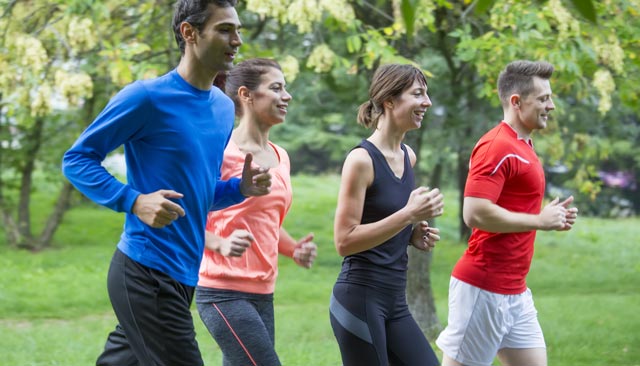 Your Health
Take care of yourself now to build health and physical resilience. People who are otherwise healthy tend to recover faster and more fully than those whose systems are compromised by poor health or low immunity to infection. The most important things you can do to improve your overall health are:
Don't smoke! If you do smoke, quit. It's a challenge, but there are many options to help you kick the habit for good.
Eat a healthy diet that's low in cholesterol and sugar, and high in fiber and protein. This can help you maintain a healthy weight and manage blood pressure and heart health.
Exercise regularly – even a brisk, 20-minute walk three to five times a week can improve your overall health. Weightlifting or doing exercises that use body weight are also recommended.
Make it a priority to sleep at least 7 hours every night – sleeping less than seven hours can impair your cardiovascular health and energy, and eventually compromise your immune system.
Have regular check-ups with your doctor – at least once per year, or more if recommended. Follow your doctor's instructions and take any prescribed medication.
Take care of your mental wellbeing. Maintaining those strong relationships mentioned above is one way to do that. Exercising and getting enough sleep is another. If you still suffer from stress, depression, or anxiety, talk to your doctor about solutions. Your mental health has a direct connection to your physical well-being and ability to handle tough situations.
---
On this blog, we regularly post safety tips and information to help our readers prevent catastrophic injury. However, our clients know all too well that it's possible to take every precaution and still be the victim of a devastating accident due to someone else's carelessness. As important as prevention is, it's just as crucial to have a contingency plan for an unexpected catastrophe.
If you or a loved one suffers a catastrophic injury due to someone else's actions or negligence, the best thing to do is contact a personal injury attorney. We can help ensure you receive all the compensation to which you are entitled, both from your own insurance policies, as well as those of the at-fault party. We will ensure that you have what you need to recover fully, and that your family has what they need to be financially secure.
Keep us in mind, and call us when you need us – we'll be here for you: 888.845.9696.