This is our final post for National Safety Month. TorkLaw is joining the National Safety Council to help eliminate preventable injuries and deaths wherever possible. This week's post is on the dangers of impairment; specifically, driving under the influence, or DUI.
Many of TorkLaw clients have been injured in motor vehicle accidents caused by drivers who were impaired. With the Independence Day holiday coming in just a few days, it's an opportune time for a reminder to never get behind the wheel while under the influence of alcohol, drugs, or fatigue.
The Insurance Institute for Highway Safety reports that there are more traffic fatalities on the Fourth of July than any other day of the year – that's not something worth celebrating. 47 percent of those motor vehicle crashes involve alcohol. July 4th is especially deadly for motorcyclists – an average of 26 motorcycle fatalities on that holiday each year, many of which are alcohol-related crashes.
Of course, there are drunk, drugged, or drowsy driving accidents every other day of the year as well. In fact, the National Highway Traffic Safety Administration (NHTSA) statistics show that nearly 30 people die every day in the United States due to drunk driving accidents – that's about one fatality every 48 minutes, and more than 10,000 lives lost annually.
What Does "Impairment" Mean Legally?
"Impairment" is defined as when someone's abilities are so reduced that he or she cannot see, hear, walk, talk, and judge distances normally.
In terms of alcohol, driving with a BAC (blood alcohol concentration) of 0.08 percent or higher is illegal in every U.S. state. This is because the risk of a fatal crash significantly increases at that BAC level, which is about four drinks for the average person.
Even a small amount of alcohol impairs judgment and driving skills, slows reflexes and response time, and diverts a driver's attention away from the road. Remember: buzzed driving is drunk driving.
[table id=1 /]
Impairment Also Means Drugged Driving
It is also dangerous for a person to drive under the influence of a drug, or when fatigued or drowsy (see our National Safety Month week 3 post on fatigued driving).
Any drug, whether it is prescribed, or over the counter, or illicit, can cause impairment, and result in motor vehicle accidents. A 2015 NHTSA study found that 16% of traffic collisions involved drugs other than alcohol.
Don't Let Friends Drive Impaired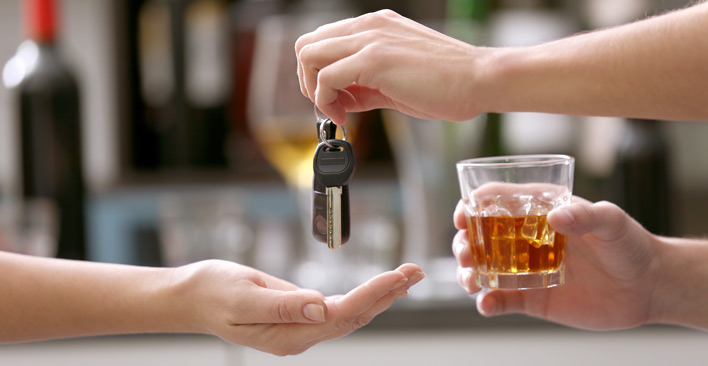 Don't allow your friends or loved ones to drive (and don't drive yourself) when displaying the following signs.
If you or others have been drinking alcohol, smoking or consuming marijuana, or have taken any sort of depressant medication, signs of impairment are:
Sleepiness
Trouble focusing, or involuntary movement of the eyes
Problems walking or standing
Slurred or slow speech
Unexplained hostility
Motor skill problems
Smell of marijuana or alcohol
If someone has used opioids, he or she should not drive no matter what the amount; but, clear signs of impairment include those listed above, and may include itching, sweating, runny eyes or nose.
Signs of methamphetamines or cocaine impairment:
Extreme restlessness or nervousness
Exaggerated behavior
Risk-taking
Shaking
Teeth grinding
Tense muscles
Irritability or impatience
To keep yourself and others from driving while impaired, designate a driver who will commit to staying sober. Other options are using ride sharing services or public transportation.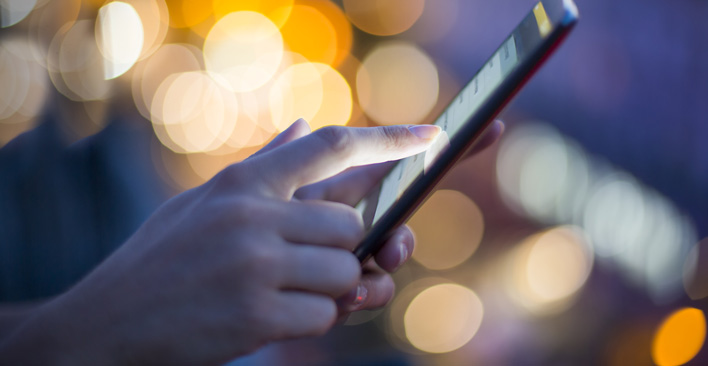 Impairment Damages
If you are injured in an accident caused by someone showing the above symptoms, be sure to point this out to the responding law enforcement officers. This is not simply to ensure the person is held accountable by law, but also because it will help you to obtain fair compensation for your injuries and damages, either from the person's insurance company or in a personal injury lawsuit, if that becomes necessary.
You may be able to recover damages for:
Medical expenses, including hospitalization, surgery, medication, medical equipment, and ongoing treatment.
Lost wages, if you are temporarily unable to work, or loss of earning capacity if you are unable to return to the same occupation.
Pain and suffering, which includes physical pain as well as emotional and psychological issues such as depression and post-traumatic stress disorder (PTSD).
Punitive damages, which are often awarded when the liable party has driven while significantly impaired. The purpose to punish offenders, and to discourage others from doing the same.
If an impaired person causes a fatal accident, family members can file a wrongful death lawsuit to recover damages for their loved one's final medical expenses, funeral and burial costs, pain and suffering, lost future income and loss of love, care, and companionship.
Don't allow impairment to harm you or others: know the signs of impairment, and don't drive or operate any type of vehicle (ATV, boat, etc.) or heavy machinery while impaired.
If you have been harmed by a drunk driver, or someone who was impaired by drugs or fatigue, the experienced accident injury lawyers at TorkLaw can help with your recovery, and make sure you obtain maximum compensation. Call us for a free consultation today: 888.845.9696.