Andres Diaz (Full Name: Andres Hernandez Diaz ), Ieli Paulo Ieli Died In El Nido Head-On Semi-Truck Accident On Highway 59 After Truck Veered From Its Lane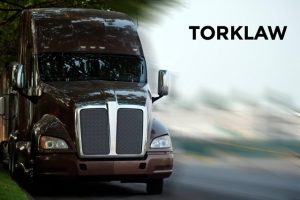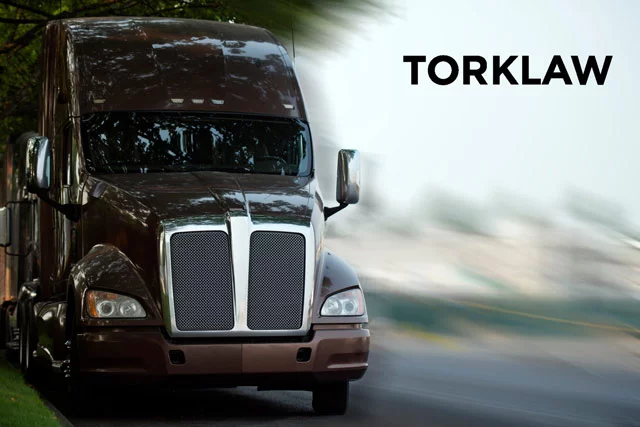 MERCED COUNTY, CALIFORNIA (June 22, 2022) – Two people identified as Andres Diaz and Ieli Paulo Ieli were killed in a El Nido multi-vehicle accident involving semi-truck on Highway 59 at Furtado Road.
Merced County officials are saying that the accident took place around 4:30 a.m. on Tuesday. A semi-truck was traveling south down Highway 59 when the truck veered from its lane and hit three other vehicles that were also traveling south.
Firefighters and paramedics were called to the scene of the accident in order to help all of the victims. Andres Hernandez Diaz and Ieli Paulo Ieli died due to the severity of their injuries and several others were hospitalized.
Neither drugs nor alcohol are believed to have been factors in the crash. Police interviewed the driver of the truck who remained at the scene.
It remains unclear why the truck driver veered out of their lane. A full investigation into the accident that killed Andres Diaz and Ieli Paulo Ieli remains ongoing.
Liability In Merced County Semi-Truck Accidents
Trucks are essential to the economy and transport most of the goods that Americans buy every year. According to the United States Census Bureau, "trucks transported 71.6% or $10.4 trillion of the $14.5 trillion of the value of all goods shipped in the United States in 2017, the latest year for which statistics are available." But trucks can also be very dangerous for a number of reasons.
Commercial trucks tend to have very large blind spots that can obscure the presence of smaller vehicles.
A fully loaded semi-truck can weigh as much as 80,000 lbs and take the length of two football fields to come to a stop.
Truck drivers are often forced to work long hours. Many truck drivers become dangerously fatigued during the course of their trips.
Truck drivers will typically need a commercial driver's license (CDL). Because they are professional drivers, they are held to a high standard in terms of safety. They are expected to have a deep understanding of how their vehicle operates and the steps that must be taken to drive it safely. Pursuant to California Vehicle Code 22107, no driver shall move their vehicle right or left in the roadway unless such a movement can be made with reasonable safety. If a truck driver changes lanes and collides with another vehicle, they can be held at fault through a civil claim.
Depending on the facts of any case, liability for a collision could extend beyond an at-fault driver. If a truck driver was working at the time of a collision, their employer could be held at fault for the crash. Employers are typically vicariously liable for the wrongful acts of their employees who were working within their job duties. However, truck companies will often try to evade liability for crashes by hiring their drivers as "independent contractors." Employers are typically not liable for the wrongful actions of independent contractors – unless the contractor was performing a non-delegable duty.
The company responsible for manufacturing a truck or its component parts could also be liable for a collision. When a truck suddenly veers from its lane of traffic, this is often due to problems with the tires on the vehicle. If a tire on a truck experiences a tread separation, many truck drivers simply are not able to keep their vehicle within their lane. A tread separation could be due in part to a defect with the chemical bonding process when the tire was made. There are a number of steps that should be taken after any semi-truck accident.
Maintenance records for the truck should be examined.
The truck driver's work logs should be sought.
Medical records should be preserved.
Eye witnesses should be interviewed.
A thorough, independent investigation should be conducted.
The family of any victim that died in a truck accident may have legal recourse through a wrongful death claim. Damages can help cover lost wages, medical bills and pain and suffering. If the victim survived for some period of time after an accident, their family may also be able to pursue a survival action claim. A wrongful death attorney can examine all of the facts of your case and let you know what your legal options are.
Investigating A Merced County Semi-Truck Accident
We at TorkLaw extend our deepest condolences to the families of Andres Diaz and Ieli Paulo Ieli who died in this Highway 59 collision. There needs to be a thorough investigation for the sake of all who lost so much.  Any person that may have more information about what happened should reach out to police.
Do you need more information about a Merced County semi-truck accident? Our team of consumer safety advocates are here to answer any questions that you may have. We care deeply that accident victims get the support and justice that they are entitled to under the law. Whether you just have legal questions or need a free, independent investigation into an accident we are here for you. You can reach out to us anytime at (888) 441-4991.