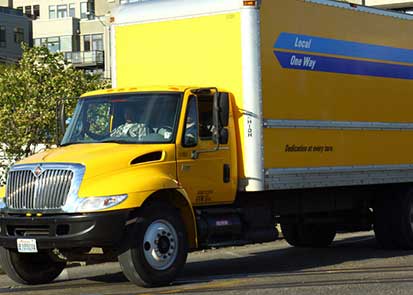 A man was airlifted after being injured in a rental truck accident in which the driver of a moving company was killed, leaving one to wonder who's responsible.
For a pair of men riding in a truck in Victorville this past Mother's Day, things did not go well.
The truck was a moving truck, the property of Moving Stars, Inc. It was being driven by Kevin Bussey, 45 on the southbound Interstate 15 when it smashed through a guardrail and into a street sign shortly after 8:30 a.m.
Kevin Bussey, who was not wearing a seatbelt, was thrown from the vehicle and killed almost instantly. However, he was not the only one to suffer as a result of the accident. His passenger, a man in his 40s, was also injured, and had to be airlifted to a local hospital for treatment.
Now, what sort of legal liability do rental vehicle companies have under the law? Generally speaking, rental vehicle companies cannot be held liable for the actions of drivers who rent their cars. In the past, some states allowed rental vehicle companies to be sued under the doctrine of "vicarious liability," but this was outlawed at the federal level by the Graves Amendment of 2005. This might sound tough, but it makes sense. Rental vehicle companies can hardly be held responsible for the actions of every careless driver who chooses to rent their cars or trucks!
Of course, this doesn't mean you can never sue a rental vehicle company, only that it's much harder. There are still a few circumstances where liability can be traced directly back to the rental vehicle company, such as if they failed to keep their vehicle in good condition, and this led to an accident, or if they rented a vehicle to someone lacking a valid driver's license without giving them a proper background check.
However, if the rental vehicle company has performed all their reasonable legal duties, you do not have a very good chance of collecting any damages from them in the event of an accident. If you get in an accident with a rental vehicle driver, and the accident was the driver's fault, then the driver will most likely be held financially liable, just as they would in any other car accident.
Insurance for rental vehicles is a complex matter, and also varies depending on whether the vehicle is a car or a truck. Most car insurance companies automatically cover rental cars, but do not cover trucks or other large vehicles. Likewise, many credit card companies also cover rental cars if the purchase is made with the credit card, but again, large vehicles such as trucks are not included. If a person rents a truck, they will likely have to buy supplemental rental vehicle insurance.
Of course, if you rent a vehicle, whether a car or truck, you should do everything to ensure that you are covered. Even if this means buying extra insurance, it's well worth it. You don't want to be caught high and dry in the event of an accident, however remote the possibility may be.
If you are seriously injured in an accident, and the driver dies, who pays for damages?
In a typical passenger accident, the passenger can file a third party claim against the insurance coverage of the driver responsible for the accident, whether that be the driver of the car they were in, or the driver of the other car. Passengers are protected from liability in car accidents, because legally there is no way that a passenger can be considered at fault, but it can still be difficult sometimes to recover damages.
With a rental vehicle accident, the situation is much the same. The injured passenger can typically file a claim against the rental vehicle driver's insurance, and seek to recover damages up to the limits of that policy.
What does a truck renter's insurance typically cover in the case of a passenger accident injury?
There are several different types of rental vehicle insurance, so it is important not only to buy rental vehicle insurance, but to buy the right types of rental vehicle insurance as well.
Different types of rental insurance can cover damage to the vehicle, personal effects, cargo, and even towing. However, the type of insurance you will need in the event of an injury is supplemental liability insurance, which, as the name suggests, supplements your initial insurance policy in the event of a liability claim.
Typically, supplemental liability insurance can be bought at high limits, of up to $1 million, but it will only cover claims for which the driver is responsible. If you have been injured in an accident with a rental vehicle, consider speaking to an accident attorney as soon as possible, to find out what your cases is worth and the damages to which you are entitled.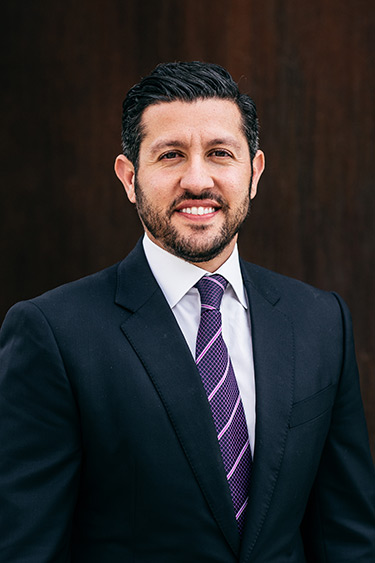 A highly regarded and well-respected trial lawyer, author and speaker, Reza Torkzadeh is the founder and managing attorney of TorkLaw – a premier plaintiff's personal injury law firm specializing in complex catastrophic injury and wrongful death cases.
Reza's performance in and out of the courtroom has earned him several of the industry's top awards and professional recognitions, and a reputation as an elite litigator. He has earned millions in settlements, verdicts, and judgments for his clients.
If you would like a free consultation, please contact us today.