Man Died In North Sacramento Pedestrian Accident on Roseville Road Near The Haggin Oaks Golf Course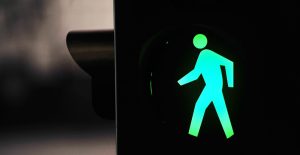 SACRAMENTO, CALIFORNIA (February 25, 2023) – A male pedestrian has tragically died in a North Sacramento car accident on Roseville Road not far from the Haggin Oaks Golf Course. 
Sacramento County officials are saying that the collision took place on Friday night. A pedestrian was crossing the road when they were hit by a vehicle. 
Firefighters and paramedics were called to the scene of the collision in order to help the victim. Sadly, the pedestrian was pronounced dead at the scene. 
The cause of the Roseville Road collision remains ongoing at this time. 
Liability For Sacramento County Pedestrian Accidents 
Pedestrians are uniquely vulnerable in car accidents. They lack the protection of enclosed vehicles and are more likely to be overlooked. According to KCRA, Sacramento has seen a sharp increase in fatal pedestrian collisions in the last several years. The vast majority of pedestrian collisions involved some amount of human error. There are many factors that could potentially contribute to a pedestrian collision. 
Speeding

Distracted driving

Inclement weather

Poor road conditions
All drivers have a legal obligation to exercise due care to avoid hitting pedestrians. If a driver fails to slow down to avoid hitting a pedestrian, this could form the basis of a negligence claim. The family of any pedestrian that died in a car accident may have legal recourse through a civil claim. A wrongful death attorney can examine all of the unique facts of your case and let you know what your legal options are. 
Investigating A Sacramento County Pedestrian Accident 
We at TorkLaw extend our deepest condolences to the family of the pedestrian that died in this crash on Roseville Road. Any person that may have witnessed the collision should reach out to investigators. It is our sincere hope that steps are taken to prevent other tragedies like this. 
Do you need more information about a Sacramento pedestrian accident? Our team of pedestrian safety advocates are here for you. We care deeply that accident victims are aware of their rights and that those rights are being protected. Whether you just have legal questions or need any type of support after a collision we are here for you. You can reach out to us anytime at (888) 441-4991.