We all love social media and it can be a lot of fun. On the other hand, we've all heard the stories of people getting themselves in massive trouble by posting the wrong thing at the wrong time. When it comes to the time after an accident, what you do and do not post online can end up being pretty crucial.  Don't kill your own case by making these easy mistakes.
5. Your Instagram Game Needs To Be Very Selective
If you've been hurt in an accident, one of the worst things you can ever do is post a photo on Instagram that shows you skiing, surfing, running, or any other physical activity. That just looks bad. You cannot use #TBT as an excuse, since a lot of insurance companies and other lawyers don't know what that means. Even if it's not a current thing, keep the sportsing off of Instagram. Stick to photos of your dinner and videos of your dalmatian.
4. Twitter Is Forever
Ask former PR exec Justine Sacco about that. Anything you tweet, whether you delete it or not, will float out there in the interwebs until the end of the universe. Tweets get screenshotted all the time, and will come back to haunt you. After an accident, do not tweet anything about your accident. You might be admitting fault and not knowing it, or even unintentionally giving an inconsistent story. The time after an accident is somewhat of a minefield, and your lawyer is the person to navigate it for you. Don't make everyone's job harder by tweeting details of the accident.
3. Private Can Be Public
Too many people think you can just set your Facebook profile to private, and you have carte blanche to say whatever you want. That is in no way how it works, and can still absolutely sink your case by ranting on Facebook.  Say you post something on there like a photo of your car, or a long rant about your injuries. Now let's say your friend Likes it, and comments. That Like and comment can show up in your friend's News Feed saying they commented on your Status or photo. Now your "private" post is very much public. Don't talk about your accident, don't post photos of it, don't mention anything that might be damaging to your case.  Even if you think your Facebook is "private"… it's not.
2. Don't. Blog. Angry.
Recently, we read a story about two boys in the UK that were let off of minor charges with a warning. Then they went home, got online, and said awful things about the judge. The judge dragged them back into court and re-sentenced them to a hefty jail term (you can do that there). If you go online and try to "expose the evil insurance company" or blog about how negligent that other driver was — you're muddying up the waters. Leave the Woodward and Bernstein stuff alone, and just focus on getting better.
1. Facebook Doesn't Need A Play-By-Play
Your friends are going to know you got hurt in an accident. That's going to happen. What doesn't need to happen is your long, protracted, "Here's the details about today's accident" post. If you're hurt, that's going to come up later in any kind of legal action you take. You don't need to announce details of your accident to all of Facebook. Respond to friends privately, and keep it brief. There's no reason to put anything more out there than what's absolutely vital and necessary. You have to remember that anything you post is fair game for anyone looking to poke holes in your case.
If you've been hurt in an accident, time is of the essence. It's important to speak with an attorney as soon as possible.  Use our form below to schedule your free consultation with a lawyer who can tell you about your rights.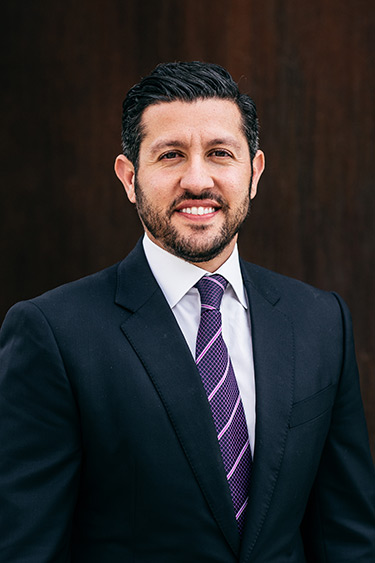 A highly regarded and well-respected trial lawyer, author and speaker, Reza Torkzadeh is the founder and managing attorney of TorkLaw – a premier plaintiff's personal injury law firm specializing in complex catastrophic injury and wrongful death cases.
Reza's performance in and out of the courtroom has earned him several of the industry's top awards and professional recognitions, and a reputation as an elite litigator. He has earned millions in settlements, verdicts, and judgments for his clients.
If you would like a free consultation, please contact us today.