On Tuesday, February 18, 2020, the Boy Scouts of America filed for bankruptcy, in the wake of around 300 civil lawsuits brought by men who say they suffered child sex abuse at the hands of the organization.
As we detailed in our initial article, "Catholic Church, BSA Fight Justice for Child Victims," high-profile sexual abuse scandals in the Catholic Church, USA Gymnastics, and other organizations and industries have spurred many states to changed their statutes of limitations for victims to sue their abusers.
Besieged by new lawsuits, the national BSA organization plans to use the Chapter 11 process to create a fund to compensate its victims while shielding local councils, which will remain legally separate entities. The Wall Street Journal recently reported that local Boy Scout councils hold about $3.3 billion in separate assets.
The Catholic Church used a similar tactic to protect their properties and parishes from lawsuits. However, victims say the bankruptcy filing was simply another way to misdirect attention to the organization's finances, rather than investigating what really happened, who knew about the abuses, and more importantly, how to keep children safe from future abuse.
Still, these lawsuits do provide a cautionary lesson for any organization that hasn't dealt with accusations of abuse in its ranks. If organizations that work with young people are not swayed by their ethical obligation to protect children from harm, let them be forewarned: It is far costlier to do nothing about suspected child sexual abuse than it is to proactively resolve it, and ensure that it never happens again.

---
Catholic Church, BSA Fight Justice for Child Victims
… But New State Laws Give Survivors Hope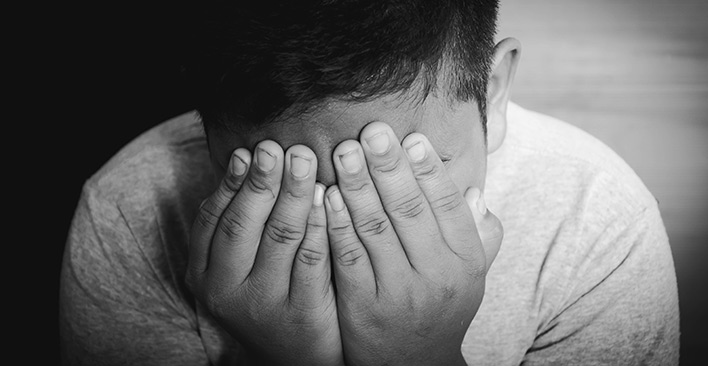 Originally published December 2, 2019
Recent laws passed in California and many other states are making it possible for adult victims of child sex abuse to finally seek some justice against powerful perpetrators and the institutions who protected them. Of course, these organizations – particularly the Catholic Church and the Boy Scouts of America – aren't making it easy.
These influential structures, to whom so many families pledged their faith and trust, are heaping betrayal upon betrayal. While the laws are starting to protect victims more, they need a fierce advocate when facing these monsters.
The Discovery of Institutional Child Sex Abuse
California was the first state to pass legislation to open a window on the civil statute of limitations for adult survivors of child sexual abuse. The 2002 law allowed for a one-year period for these victims could file suit for their trauma. They could sue both the individuals and institutions responsible, no matter when the abuse initially occurred.
The law came on the heels of a Boston Globe investigation into the Catholic Church's cover-up to protect serial pedophiles like former priest John J. Geoghan. The investigation revealed that the Archdiocese of Boston's Cardinal Bernard F. Law had known about Geoghan's problems as early as 1984. He continued to shuttle Geoghan from parish to parish. Many of these churches placed him in charge of youth groups and altar boys.
And Geoghan and Law were not alone. As we would discover, the child molestation problem spread deeper, wider and higher in the Catholic Church than anyone imagined.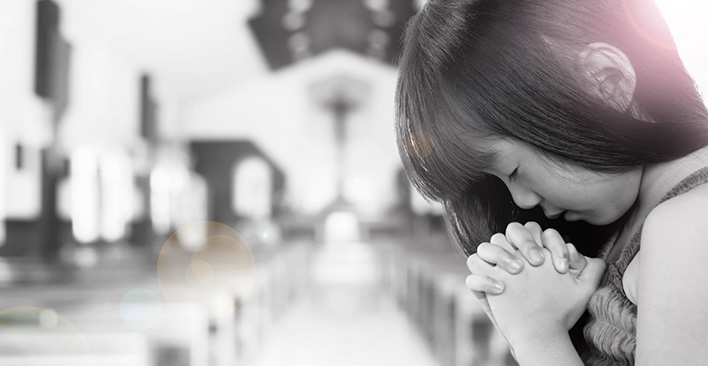 What We Didn't Know
When California passed Senate Bill 1779, no one knew it would start a revolution for child sex abuse survivors. Until that one-year window opened in 2003, everyone thought they knew who child sexual predators were. It turns out everyone was wrong. Only about 10% of the perpetrators were ever identified because of a legal system that kept victims out of court.
Since that time, victims' statements proved what advocates of child sex abuse victims had been saying all along. Survivors of these traumatic events may not realize or disclose their experiences for decades, or ever. CHILD USA is a non-profit organization that collects and analyzes data for the purpose of ending child abuse and neglect. According to their studies, for those victims of childhood sex abuse who do disclose, the average age at disclosure is 52.
These statutes of limitations on child sex abuse are not simply cruelly inadequate, but actually protect child predators.
During California's window, almost 850 people sued the Catholic Church. Three hundred others filed lawsuits against other churches and institutions, including the Boy Scouts of America (BSA). These cases revealed that both organizations had long known about thousands of cases of sex abuse against children. Not only that, they took widespread institutional measures to hide them from the public.
So the Catholic Church mobilized their opposition. They worked with the insurance industry and BSA, paying political lobbyists millions to deny justice to the children they abused.
How the Catholic Church and BSA Are Fighting Back
And they have continued to do so. A report issued in June 2019 claims that the Catholic Church has spent $10.6 million lobbying against laws to extend the statutes of limitations on child sex crimes in just eight Northeastern states, since 2011 alone.
A recent USA Today article has uncovered the lengths to which both organizations will go to to reach this insidious goal. They use their local influence – a literal bully pulpit – to coordinate opposition. In community after community, they use the same playbook to quash legislation seeking to give victims greater access to justice.
In states where such legislation is pending, the Catholic Church instructed priests within those dioceses to devote their sermons to convince parishioners to contact their lawmakers and urge them to oppose these bills. They used the pulpit to convince churchgoers that extending the statute of limitations on child sex abuse was somehow dangerous to the religion, and it was their Christian duty to do all they can to stop it.
Legislators sponsoring such bills became targets of constant phone, email and online harassment from people demanding to know why they were persecuting the Church.
In August 2019, lawyers suing the Boy Scouts of America said they had over 800 allegations of sexual abuse against that organization, from nearly every state, across eighty years. he Boy Scouts have likewise initiated lawmakers with close ties to scouting programs to become fierce adversaries of the bill.
But the tide is starting to turn.
New Laws Give Child Sex Abuse Victims Hope
The Child Victims Act, approved by the New York State Legislature in January, created a one-year window beginning on Wednesday, August 14, 2019 to set aside the child sex abuse statute of limitations. That very day, hundreds filed suits against the Catholic Church and BSA.
On October 13, 2019, California Governor Gavin Newsom signed Assembly Bill 218. This bill opened a 3-year revival window on the civil statute of limitations on child sex abuse. It also increased the ongoing statutes of limitations. Previously, adult victims of child sex abuse couldn't sue after turning 26, or three years after discovering such abuse. The new statute places the age limitation at 40, and increases the discovery period to five years.
The Catholic Church and Boy Scouts of America are not the only organizations conspiring to cover up child sex abuse. AB 218 had support from many former child victims. These included those traumatized by key figures in Hollywood, such as Harvey Weinstein, Jeffrey Epstein, and Robert Kelly. This letter was sent to Gov. Newsom from Corey Feldman and other victims, including Rosanna Arquette and Mira Sorvino.
Other victims supporting the bill were the more than 260 women and girls from the USA gymnastics team who had been molested as underage girls by Larry Nassar. The bill will also benefit the former patients of the former Dr. George Tyndall, the USC gynecologist who is fighting charges of sexually assaulting 16 former patients at the college campus clinic as far back as 2009.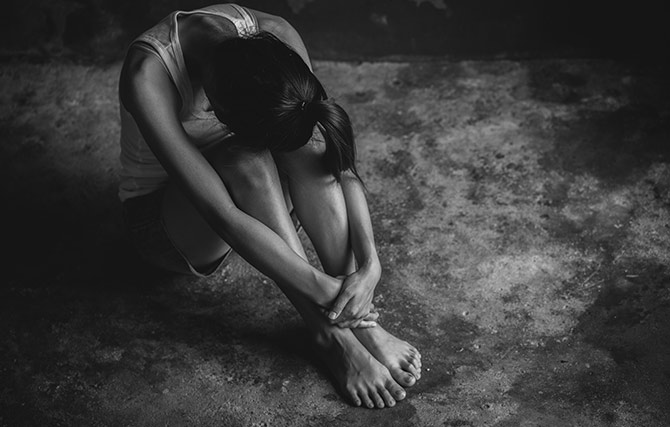 23 states have recently enacted legislation to extend the statutes of limitations on legal action for child sexual abuse.
New Laws
Among the states joining New York and California are:
Arizona: HB 2466 signed May 27, 2019 extends the civil statute of limitations to age 30 and opens a 19-month revival window against both individual perpetrators and institutions.
Washington D.C.: Laws effective May 3, 2019 removes the criminal statute of limitations for felony rape and child sex abuse; and extends the civil statute of limitations from age 35 to age 40 with a 5-year discovery rule. Also, opens a 2-year revival window for victims abused as either minors or adults.
Illinois: SB 1868 signed August 20, 2019 extends the civil statute of limitations by tolling (pausing or delaying) the statute of limitations during the time the victim is subject to fraudulent concealment.
Nevada: AB 142 signed May 31, 2019 removes the criminal statute of limitations for felony sexual assault where DNA evidence establisnes the perpetrator's identity, regardless of the victim's age.
Texas: HB 3809 signed June 14, 2019 extends the civil statute of limitations to age 48 against both individual perpetrators and institutions.
Washington: Laws signed in April 2019 remove the criminal statute of limitations for felony rape and child sex abuse and extend the criminal statute of limitations for felony sex offenses. Now victims of any age can file charges within 2 years of of perpetrator DNA identification.
If You Are a Child Sex Abuse Survivor
If you were a victim of child sexual abuse, and have not disclosed or taken action against your abuser or those who conspired to protect that person, you don't have to be afraid. The law, finally, is on your side.
And so are we. TorkLaw stands ready to help victims of clergy, Scout leaders, Hollywood moguls, or doctors. We will hold both individuals and organizations responsible for using their influence to sexually traumatize the powerless.
[bctt tweet="For years, powerful organizations have been taking advantage of their influence to circumvent the law. It's time to take advantage of the law to hold child sex abusers accountable. Call TorkLaw – 888.845.9696″ username="torklaw"]
Contact TorkLaw to speak to a committed, caring attorney for a free, confidential, no-obligation consultation today. We want to help you.