If you were injured in a workplace accident, you may think that Workers' Compensation is your only option, but depending on the circumstances, you may have other options.
Workers' Compensation
Workers' compensation is insurance that businesses purchase so that they can provide benefits to employees who suffer work-related injuries or illnesses. Employers can purchase workers' comp insurance from the government or a private insurance company. This insurance helps pay medical bills, and cover lost wages, and is mandatory in most states, although state laws vary.
Under the worker's comp system, any employee who is injured on the job will receive these benefits, regardless of fault. This can facilitate a quick settlement and help injured workers receive their money right away without unnecessary litigation.
However, it's important to know that accepting workers' comp benefits means you waive your right to bring a lawsuit against your employer, even if there was some negligence involved on their part.
In some cases, workers' compensation may still be your best option: for instance, if your injury was relatively minor, and you expect to fully recover within one to three months, your workers' comp benefits may be enough to keep your family in good financial shape.
Or, if the injury was your own fault, and no one else's, you are not likely to prevail in a lawsuit, so workers' compensation may be your best option.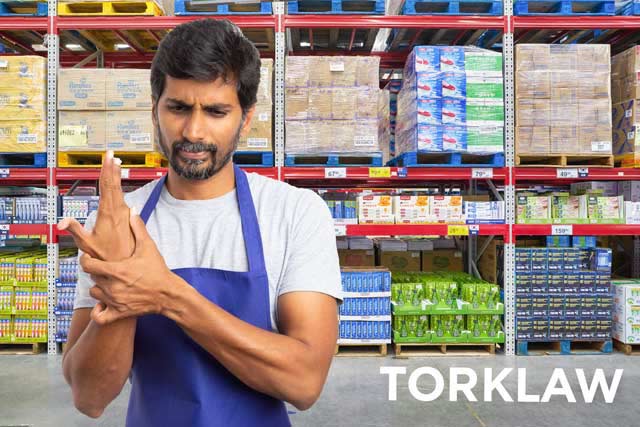 On the other hand, if your workplace accident resulted in a catastrophic injury that will adversely affect your ability to work going forward, you may want to consider a personal injury lawsuit, because you may receive far more than your workers' compensation benefits will pay.
If your workplace accident was the result of gross negligence, intentional or egregious conduct, you may be able to file a personal injury lawsuit in addition to receiving workers' compensation.
For example:
 If your workplace does not meet the legally required safety standards for the type of work you do, and the unsafe condition led to your injury accident, that may qualify as gross negligence.
If an immature employee tried to play a joke that backfired and resulted in a catastrophic injury, that may qualify as intentional and egregious.
If your boss assaulted you in the workplace, and this led to your injury – that is intentional and egregious, and you may well be able to collect workers compensation and sue both your employer and the individual who assaulted you.
Also, if your employer does not have the amount of workers' compensation coverage required by law, you can also file a lawsuit against them.
Whether or not you accept workers' compensation may be a difficult choice. A knowledgeable, ethical attorney can tell you what your options are.
Even if you choose to accept workers' compensation benefits and waive your right to sue your employer, you may still have other options to collect more.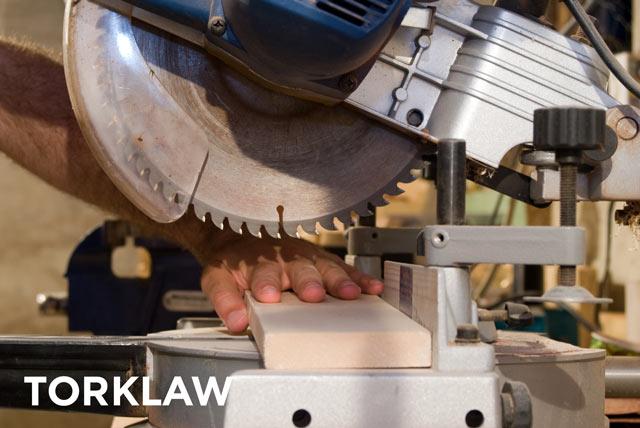 Third-Party Claims
While workers' compensation payments may prohibit lawsuits between employees and employers, there is no such protection for third parties, such as contractors in the workplace, or the manufacturer or vendor of defective equipment.
For example:
You had an accident while driving a company vehicle in the course of your work. If the vehicle had a design defect that either caused the accident or your injury, you could collect workers' compensation and file a third-party claim against the vehicle manufacturer.
Your company uses a third party contractor to perform maintenance on the equipment you use at work. An employee of this contractor was negligent and this negligence caused an equipment malfunction, causing your injury. You could collect workers' comp benefits and sue the contractor.
Or if the equipment was defective to begin with, you could sue the equipment manufacturer in addition to a workers' compensation claim.
If you think you may have a third-party claim for your workplace injury, you should consult with a lawyer who will listen to your case and tell you if you have a good chance to collect additional damages.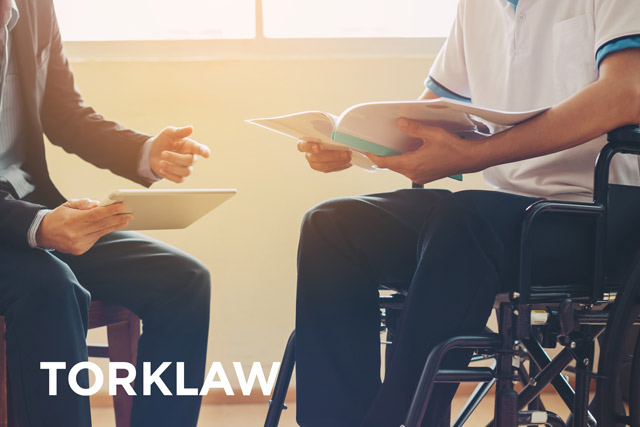 Social Security Disability Insurance
If your workplace injury results in a severe, long-term disability, you may also be eligible for Social Security Disability Insurance (SSDI), in addition to workers' compensation benefits, and any third-party claim you may file.
A severe, long-term disability is a one that lasts at least a full year, and makes you unable to work. This may be a physical disability, but it can also be a cognitive disability that affects your ability to think and reason, such as a brain injury. It can also be an emotional, psychological, or psychiatric disability like post traumatic stress disorder, or severe depression and/or anxiety.
It's not always easy to qualify for SSDI, but there are things you can do to improve your chances:
The SSDI process can take months, so apply early – as soon as you have a doctor's diagnosis that meets the definition of a severe, long-term disability.
Most SSDI applications are initially denied, and if it is, you must appeal within 60 days. If your application is denied, be sure to file an immediate appeal.
Make sure you are visiting all doctors and healthcare professionals treating your injuries on a regular basis. Gaps in treatment can raise questions by SSDI reviewers.
Keep good records of your medical condition and how it impacts your ability to work, perform regular functions or live your daily life.
Hire a lawyer who is familiar with SSDI claims to help you file your appeal, and prepare for and accompany you to hearings. An attorney can greatly increase your odds of collecting SSDI.
How TorkLaw Can Help
If you have been seriously injured in a workplace accident, and you think you may have a case against your employer or a third party, and/or you need advice on workers' compensation or SSDI, contact the experienced workplace injury attorneys at TorkLaw.
Your first consultation is free, and you don't pay anything in advance – in fact, you don't pay us at all unless we win.
So if you need help with your workplace accident injury, complete the contact form on this page, or call us today: 888.845.9696
You may discover that you can receive far more than you thought possible!
---
Did you find this post informative? You may also want to check out the below content:
Social Security Disability Insurance
Workplace Accidents / Injuries
Third Party Liabiilty in Workers' Compensation Claims
Cell Tower Accidents – Cell Phone Signal Strength Shouldn't Risk Lives