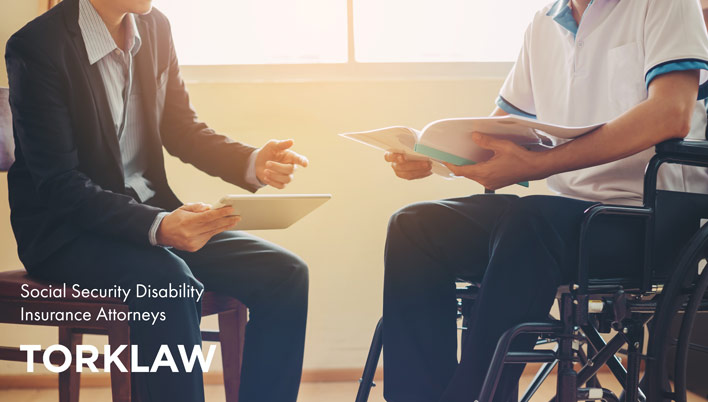 Social Security Disability Insurance (SSDI) benefits are available to those with a severe, long-term disability. That is, a condition that:
Impacts basic daily activities and/or your ability to work
Has lasted, or doctors say it will last at least a year
Make you unable to work or perform "substantial gainful activity"
The disability may be physical, cognitive, emotional, psychiatric, or psychological, or a combination of those types of impairments.
Contact Us Today to See How We Can Help You
SSDI and workers' compensation are separate programs and you can receive both benefits if you qualify.
Workers' compensation applies if you were injured while working. SSDI benefits apply regardless of how your impairment or condition occurred.
With SSDI, you may be eligible for monthly disability benefit payments, as well as health insurance under Medicare.
When you apply for SSDI, the Social Security Administration (SSA) will perform a thorough evaluation to determine your eligibility. For example:
Are you currently working, and if so, how much do you earn?
How severe is your medical condition?
Does your impairment(s) meet the eligibility requirements for your specific condition?
Are you able to perform the same type of work you've done in the past?
If not, what type of work (if any) can you perform given your current condition and qualifications?
What is your age? If you are 50 or older, it is easier to receive benefits.
If you feel you are eligible for SSDI, don't wait to file an SSDI benefits application. The process can take months, so the sooner you apply, the better.
Most SSDI Claims Are Denied – At First
If you have filed for SSDI and have been denied, you may reapply. In fact, 70% of initial SSA applications are denied.
It's important to know that you can appeal an SSDI claim denial, but you must file that appeal within 60 days of your denial date.
Appeals Process
Depending on where you live, the first step of the appeal is either called a Disability Design Protocol or a Request for Reconsideration. This is a request to have your file reviewed by another claims examiner – in essence, it's getting a second opinion on your SSDI application.
If SSA denies your appeal, you may request a hearing with an Administrative Law Judge (ALJ) where you may present evidence and testify about your condition. You have the right to legal representation at this hearing.
If the ALJ also denies your claim, you may be able to complete a third appeal to an Appeals Council, although this is determined on a case-by-case basis.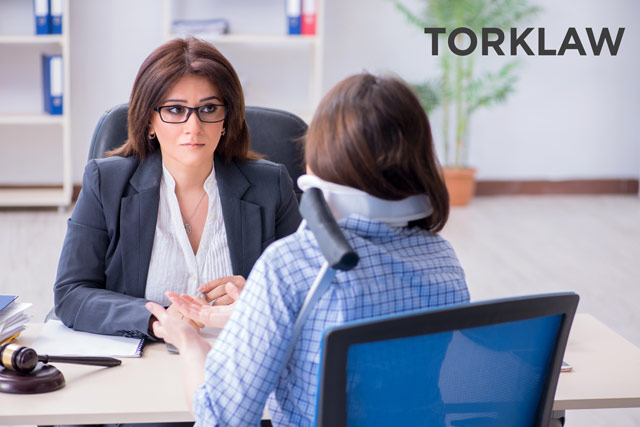 Improve Your Chances of Receiving SSDI Benefits
If your condition or impairment arose from an injury, here are some ways to increase your chance of qualifying for SSDI benefits:
File as soon as you can – once you know that your injury or impairment is severe enough to keep you from being employed, and that condition will last a year or more.
See your healthcare providers regularly for all conditions related to your injury or impairment. SSA reviewers will question any long gaps in your medical treatment.
Keep copies of your medical records and record all the ways your injury or impairment impacts your ability to work or perform daily functions.
If your first application is denied, don't give up; most of them are. File an appeal immediately.
Contact TorkLaw to help.
How TorkLaw Can Help With Your SSDI Claim
If you have an injury that makes you unable to go back to work for a year or more, the attorneys at TorkLaw can help you with your SSDI claim. We can:
Complete your benefits application with SSA
File appeals if SSA denies your application or future requests
Obtain required medical records and send them to SSA
Help in completing questionnaires
Communicate with SSA on your behalf
Prepare you for your hearing
Attend your hearing with you
TorkLaw works on a contingency basis, meaning you don't pay us anything up front, and you don't pay anything unless we win. So if you need help with your SSDI claim, call us today: 888.845.9696