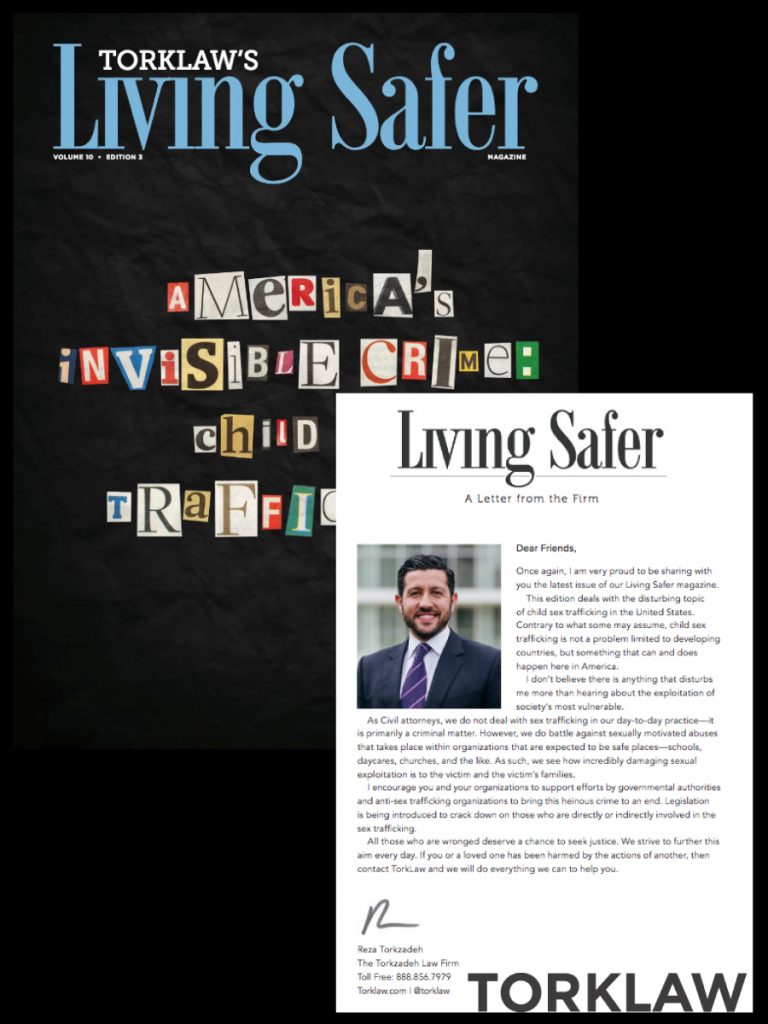 We are proud to share the latest issue of our Living Safer magazine with you! This month's edition deals with the disturbing topic of child sex trafficking, and how it is becoming more widespread in the United States.
The National Center for Missing and Exploited Children reviewed 450,000 files in 2004, which quickly escalated to 25 million files in 2005. It's a grave violation of basic human rights and it's not going anywhere unless we do something about it. Click here to read the full article (story on page 30).
As civil attorneys, we do not deal with sex trafficking in our day-to-day practice. However, we do battle against sexually motivated abuses that take place within organizations. All those who are wronged deserve a chance to seek justice. We strive to further this aim every day. If you or a loved one has been harmed by the actions of another, then contact TorkLaw and we will do everything we can to help you.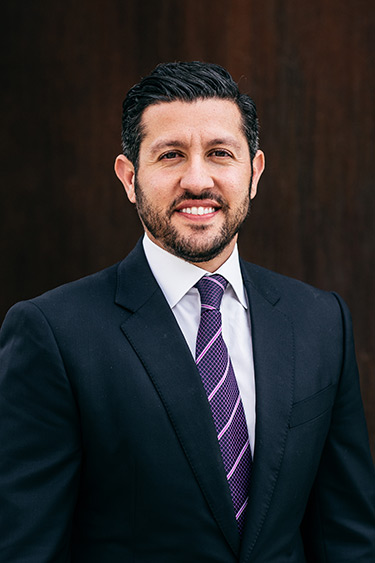 A highly regarded and well-respected trial lawyer, author and speaker, Reza Torkzadeh is the founder and managing attorney of TorkLaw – a premier plaintiff's personal injury law firm specializing in complex catastrophic injury and wrongful death cases.
Reza's performance in and out of the courtroom has earned him several of the industry's top awards and professional recognitions, and a reputation as an elite litigator. He has earned millions in settlements, verdicts, and judgments for his clients.
If you would like a free consultation, please contact us today.