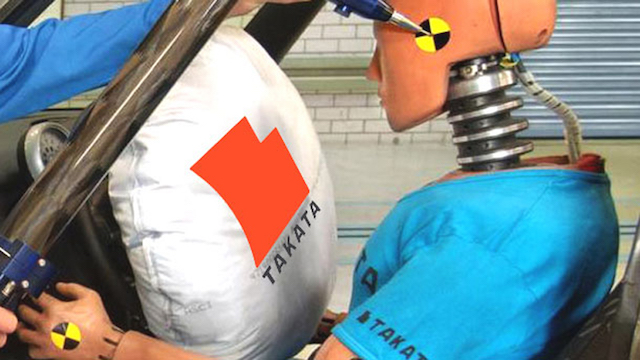 Recall Of Takata Airbags Expands By 5 Million After 10th Death Is Reported
The recall of Takata airbags, one of the most widely used, has expanded after reports of a 10th victim being killed as a result of the exploding airbags.
A design flaw in the airbag inflators has been causing "catastrophic explosions" when the airbag deploys.
This latest case involved a Georgia man in a 2006 Ford Ranger who was killed when his airbag exploded violently. The National Highway Traffic Safety Administration, who reported the death, declined to identify the victim.
In response, over 5 million more Takata airbags have been recalled, in addition to the 19 million vehicles already affected. Takata was already fined $70 million for not properly disclosing the defect. Some have said that fine is likely to increase.
In addition to Honda and Ford vehicles, the new recall also affects:
Audi
Volkswagen
Daimler
Mazda
Saab
BMW
Mercedes-Benz
Experts estimate that millions more vehicles could be affected, and that it's hard to determine how many of them still employ the defective design.
If you have been injured or lost a loved one due to a recalled or defective product, it's important to speak with one of our attorneys as soon as possible. Use our form below for a free consultation to learn about your rights.
Get Your Free Consultation Now