Despite having no statistics or safety studies to show that construction workers will be any safer, the American National Standards Institute (ANSI) has made manufacturers and dealers of aerial lifts very happy by adopting a new set of standards that places liability for injuries and fatalities squarely on the users of such equipment.
If you use aerial lifts in your work, be sure you know your new responsibilities for training, familiarization/certification, equipment selection, and machine and site inspection for their use. You may now be legally liable if anything goes wrong.
The U.S. Occupational Safety and Health Administration (OSHA) may also fine you if they find you are not complying with the new standards.
What Are Aerial Lifts?
Aerial lifts are machines used on job sites to lift construction workers and other types of workers to significant heights. They include boom lifts, scissor lifts and vertical mast lifts.
When used appropriately, aerial lifts are much safer and more efficient than scaffolding and ladders.
When not used appropriately, aerial lifts can result in tip-overs, crush accidents, falls, and electrocution accidents.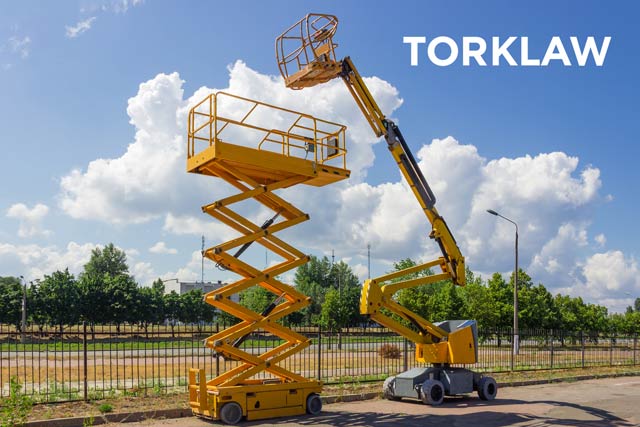 New Standards for Using Aerial Lifts
ANSI passed the new A92 standards December 2018; they went into effect on December 10, 2019. Aerial lift manufacturers tout these new standards as being "developed to improve safety and efficiency," although there is little data to suggest that.
The sole purpose of the new standards is to shift liability for consumer injuries away from the manufacturers and dealers, and onto the consumers themselves.
The updates replace ANSI standards in training, job site safety, equipment design and equipment classifications for scissor lifts, boom lifts, stock pickers, and other
Aerial Work Platforms (AWPs), which are now called Mobile Elevating Work Platforms, or MEWPs.
Aerial lift "users," or people who rent them, are typically contractors or other construction site workers.
When you rent a lift, you become the legal "user" as soon as you take possession of it. Under the new law, the user is now responsible for assuring the operator is trained and qualified to run the lift in the specific work environment, and that the work area meets all safety requirements for operation.
If someone on the job site is injured or killed in an aerial lift accident, the user is also legally liable for all related damages.
How Did the Standards for Using Aerial Lifts Change?
Until 1999, American National Standards Institute (ANSI) construction industry standards required equipment dealers to train users when they delivered aerial lifts to job sites.
In the 1999 and 2006 standards, this shifted to a compromise: The standards required dealers to offer comprehensive training to users in the form of a daylong certification training course. Training would include how to inspect the machine, operate it safely, maintain the lift, and understand basic site safety. They also required dealers to hand aerial lifts over only to trained operators. Then, they would review the control and safety functions and show the trained operator where to find the operating and safety manuals.
At least, that's what was supposed to happen. In reality, dealers seldom performed the familiarization protocol when dropping off equipment. Sometimes they would deliver boom lifts, scissor lifts and vertical mast lifts to sites before anyone even showed up to work. They would still, however, require users to sign off that equipment users had received familiarization and lift use training.
Not surprisingly, this lack of adherence to the standards often resulted in injury and death on the site. Dealers often had to pay dearly for their poor oversight in settlements and court cases.
Instead of enforcing these standards, however, ANSI decided to remove them entirely.
Did aerial lift dealers and manufacturers exert any type of influence on the ANSI in making that decision? It's not for us to say. But the upshot is that dealers no longer have any responsibility to review the controls, safety functions, or safe use techniques unless specifically asked. And, dealers no longer need to deliver the equipment to certified operators but can deliver to anyone.
If an aerial lift accident occurs at a job site because an operator is untrained, the liability falls solely on the user.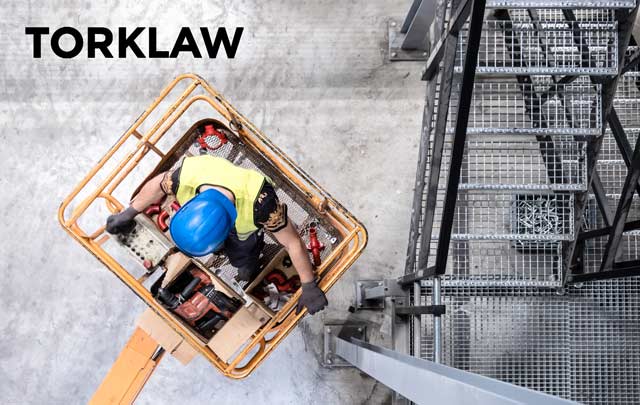 What Is Different in the New ANSI A92 Standards?
Under the old standards, aerial lift operators needed to be certified to run a lift. That hasn't changed.
However, let's say the dealer delivers a scissor lift that the operator hasn't used before, and is unfamiliar with. The dealer does not have to point out any new features or changes to how that particular MEWP works. The operator is responsible for reading the owner manual and familiarizing themselves with the controls before going to work.
You can imagine how often this happens on a busy construction site.
The operator is also responsible for inspecting and understanding its limitations of this new, unfamiliar multi-ton piece of machinery.
The person who supervises the job site also must have aerial lift safety training. They are now expected to know what type of MEWP is right for which job and perform a risk assessment of the work environment to prevent accidents. Supervisors are also responsible to ensure someone performs regular maintenance on the MEWPs in their care.
The new standards also created a new user class: occupants. That is, anyone in the MEWP platform who is not an operator. Occupants must have training in fall protection systems and know what to do if something happens and the operator can't run the lift anymore.
The operator is also responsible for ensuring the occupant is so trained.
And, there must be a person on the ground who can return elevated workers to safety in case of an emergency.
That's a lot of responsibility.
Aerial Lift Dealer Responsibilities
Aerial lift dealers don't have nearly as much responsibility anymore. But they have some, and MEWP users should not allow the dealers to avoid them.
Aerial lift dealers must still provide training to users on request. If you are a construction worker or contractor, be sure that you and your fellow workers take advantage of this requirement.
Dealers are still responsible for maintaining, inspecting and repairing equipment. If the dealer delivers an aerial lift in poor condition, you must report it before its use.
The new standards also included requirements for new safety features, such as active anti-entrapment devices to reduce caught-between accidents. If you use aerial lifts in your work, be sure to familiarize yourself with these new requirements, so that you can insist your dealer is meeting them.
Are the New Standards for Aerial Lifts Legal?
Under common law, someone who supplies a product to another person, knowing that the person who will use that product might physically harm others by misusing it, due to youth or inexperience, is liable for that harm. In other words, a dangerous instrument cannot be given to someone the provider knows is not competent to use it in a safe manner.
It would appear that the new ANSI A92 standards subvert the common law. Unfortunately, because ANSI has adopted them anyway, it will take someone being injured and filing a lawsuit to challenge them.
Be sure to educate yourself on the new standards so that isn't you.
---
Have you been injured in an aerial lift accident on the job? You may not be limited to workers compensation benefits. The aerial lift dealer or manufacturer may still be partially liable for your injuries.
Contact the workplace injury attorneys at TorkLaw to find out if you deserve more than workers comp!