Man Riding Motorcycle Injured In East Village, San Diego Tow Truck Accident By The Intersection of Market Street and 14th Street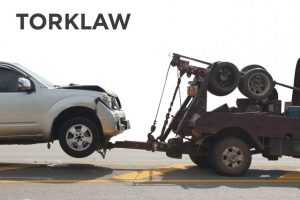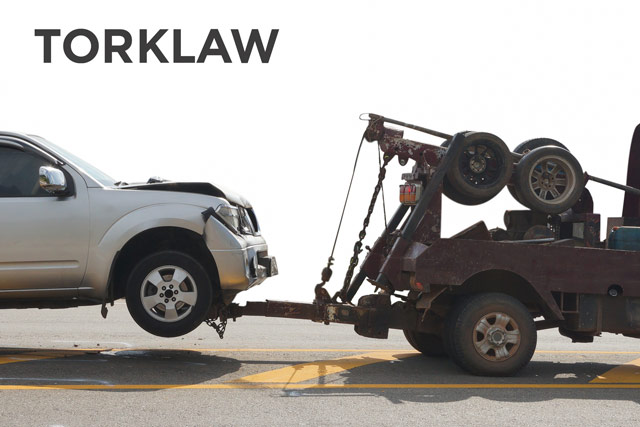 SAN DIEGO, CALIFORNIA (June 21, 2022) – A motorcyclist was seriously injured in an East Village, San Diego tow truck accident by Market Street and 14th Street.
San Diego police officials are saying that the accident took pace around 5:00 p.m. on Monday. A 29-year-old man was riding a Triumph motorcycle when he was struck by a tow truck driver that ran a red light at the intersection.
Firefighters and paramedics were called to the scene in order to help the victim. The motorcycle rider was transported to the hospital with serious injuries including a perforated spleen, an open fracture to his tibia as well as a fracture to his left foot.
Alcohol was not suspected as being a factor in the crash. It remains unclear if the tow truck driver will face any citations for driving through the red light.
Liability In San Diego Tow Truck Accidents
Car accidents remain one of the leading causes of  serious injury and death in the United States. Motorcyclists are particularly vulnerable due to their small size. According to the Insurance Information Institute, 5,014 motorcyclists were killed in car accidents in 2019 alone. Many motorcycle collisions involve tow trucks or other large commercial vehicles. There are a number of factors that can make tow trucks dangerous for motorcyclists.
Tow trucks often have large blind spots that can obscure the presence of pedestrians and motorcyclists.
Tow trucks have a wide turning radius and are more likely to be involved in side-impact collisions.
Tow truck drivers are often asked to work long hours and may become dangerously fatigued. The CDC has said that driving while fatigued can be just as dangerous as drunk driving.
In most instances, California requires tow truck drivers to possess a Class "A" or Class "B" Commercial Driver's License (CDL). Because tow truck drivers are professional drivers, they are held to a high standard in terms of safety. They are expected to be familiar with how their vehicle operates and all of the necessary steps to drive it safely. Pursuant to California Vehicle Code 21453, a driver facing a red light shall stop at a marked limit line and remain until an indication to proceed is shown. A serious traffic infraction such as going through a red light can jeopardize a tow truck driver's ability to maintain their CDL. It also leaves them open to a potential negligence claim.
When a tow truck driver is negligent and causes an accident, their employer could potentially be held at fault. Generally speaking, companies are liable for the negligent actions of their employees – insofar as those employees were working within the course and scope of their job duties. For example, a tow truck driver may have been transporting a vehicle when a crash occured. Companies must also properly train their employees and vet out candidates who would be unqualified. There are a number of steps that should be taken after any tow truck accident.
Surveillance footage should be sought.
Medical records should be preserved.
Eye witnesses should be interviewed.
A thorough, independent investigation should be conducted.
The FMCSA requires most commercial trucks to carry between $750,000 – $5,000,000 worth of liability coverage. Any person that is injured in a tow truck accident may have legal recourse through a bodily injury claim. Damages in a civil claim can help cover lost wages, medical bills and pain and suffering. Sadly, though, tow truck companies will often fight hard to deny liability for any accident. A San Diego personal injury attorney can examine all of the facts of your case and let you know what your legal options are.
Investigating A San Diego Motorcycle Accident
We at TorkLaw extend our best wishes to the motorcyclist injured in this collision. Any person that may have more information about what happened should reach out to police. This was a preventable collision that should not have taken place. The tow truck company involved in this crash should come forward and accept responsibility for what happened.
Have you or someone that you care about been injured due to the negligence of  a tow truck driver? There are a number of laws designed to protect your rights. Our team of motorcycle safety advocates are here to help in any way that we can. We care deeply that accident victims get the medical and financial support that they need in order to recover. Whether you just have legal questions or need a free, independent investigation into an accident we are here for you. You can reach out to us anytime at (888) 441-4991.