Motorcycle Rider, Injured In Pacific Beach, San Diego Car Accident Along Fanuel Street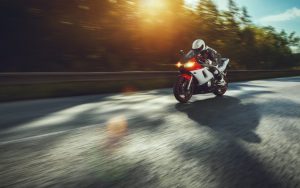 SAN DIEGO, CALIFORNIA (May 28, 2022) – A motorcyclist was seriously injured in a Pacific Beach, San Diego car accident along the 4400 block of Fanuel Street.
San Diego County police officials are saying that the collision took place around 3:37 p.m. on Friday. A 51-year-old motorcycle rider was heading down the road when the driver of a Ford Mustang made a left turn directly in front of him.
Firefighters and paramedics were called to the scene of the collision in order to help the victim. They were taken to the hospital with multiple fractures.
A full investigation into the Pacific Beach collision remains ongoing at this time.
Liability In San Diego Motorcycle Accidents
Motorcycle riders have a naturally small profile and are more likely to be overlooked by other drivers. According to  the Insurance Information Institute, "n 2019, 5,014 motorcyclists died in motorcycle crashes, down slightly from 5,038 in 2018, according to the National Highway Traffic Safety Administration (NHTSA). In 2019, motorcyclists were nearly 29 times more likely than passenger car occupants to die in a crash per vehicle miles traveled." There are a number of steps that drivers can take in order to help avoid collisions with motorcyclists.
Drivers should maintain a safe follow distance with motorcyclists and other vehicles.
Drivers should abstain from alcohol and other intoxicating substances.
Drivers should check their blind spots before making turns.
Many collisions are due to drivers that make dangerous turns without checking their blind spots. Pursuant to California Vehicle Code 21801, the driver of a vehicle intending to turn to the left shall yield the right of way to any driver traveling from the opposite direction close enough so as to pose a hazard. If a driver makes an abrupt left turn in front of a motorcyclist, they will typically be held at fault in the event of a crash. Victims of motorcycle accidents tend to suffer very serious and costly injuries including:
Broken bones
Head injuries
Lacerations
Spinal cord injuries
Any person that is injured in a motorcycle accident may have legal recourse through a bodily injury claim. Damages in a civil claim can help cover lost wages, medical bills and pain and suffering. Many victims may not realize the full extent of their injuries for several weeks or months after a collision. A motorcycle accident attorney can examine all of the facts of your case and let you know what your legal options are.
Investigating A San Diego Motorcycle Accident
We at TorkLaw extend our best wishes to the motorcyclist injured in this Pacific Beach collision. It is our sincere hope that they will be able to make a full recovery. Any person that may have more information about what happened should reach out to police.
Do you need more information about a San Diego motorcycle accident? Our team of motorcycle safety advocates are here to answer any questions that you may have. We care deeply that accident victims get the medical and financial support that they need in order to recover. Whether you just have legal questions or need any type of support after a collision we are here for you. You can reach out to us anytime at (888) 441-4991.