Motorcycle Rider Critically Injured In Kearny Mesa, San Diego Box Truck Accident on Clairemont Mesa Boulevard By State Route 163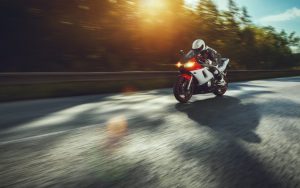 KEARNY MESA, CALIFORNIA (June 30, 2022) – A 27-year-old motorcyclist was critically injured in a Kearny Mesa box truck accident along Clairemont Mesa Boulevard by State Route 163.
San Diego County police officials are saying that the accident took place around 10:55 p.m. on Sunday. A motorcyclist and a Penske box truck were involved in a collision under unclear conditions.
Firefighters and paramedics were called to the scene of the collision in order to help the victim. The motorcyclist was taken to the hospital with multiple spinal fractures and a lung contusion.
A full investigation into the accident remains ongoing at this time.
Liability In Kearny Mesa Box Truck Accidents
Motorcyclists are uniquely vulnerable in car accidents. They lack the protection of enclosed vehicles and are more likely to be overlooked. According to the National Safety Council, "Over the last 10 years, deaths have increased 20% while death rates have increased 27%. The number of motorcycle fatalities now stands at 5,579 and the rate is 31.64 per 100 million vehicle miles." There are a number of factors that could potentially contribute to a motorcycle accident.
Many motorcycle accidents occur when drivers make unsafe left turns.
Many motorcycle accidents occur when there is reduced visibility.
Many motorcycle accidents involve drivers that are intoxicated.
Under the Graves Amendment, companies that rent vehicles such as U-Haul and Penske typically will not be liable for the negligent actions of drivers that rent their vehicles. However, the driver of a rented vehicle could potentially be liable for a collision, especially if they were speeding prior to an accident. Victims of motorcycle accidents tend to suffer very serious and costly injuries including.
Broken  bones
Head injuries
Lacerations
Organ damage.
Any person that is injured in a car accident may have legal recourse through a bodily injury claim. Damages in a civil claim can help cover lost wages, medical bills and pain and suffering. Many victims may not realize the full extent of their injuries for several weeks or months after a collision. A motorcycle accident attorney can examine all of the unique facts of your case and let you know what your legal options are.
Investigating A San Diego Box Truck Accident
We at TorkLaw extend our best wishes to the motorcyclist injured in this collision. Any person that may have more information about what happened should reach out to police. There needs to be a thorough investigation into what happened.
Have you or someone that you care about been injured in a motorcycle accident? There are a number of laws designed to protect your rights. Our team of personal injury attorneys are here to answer any questions that you may have. We care deeply that accident victims are aware of their rights and that those rights are being protected. You can reach out to us anytime at (888) 441-4991.