Brian McKee, Jessica Talamante Died In National City Car Accident With Drunk Driver Along East Plaza Boulevard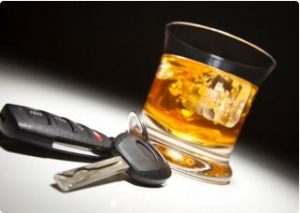 NATIONAL CITY, CALIFORNIA (June 26, 2022) – Two people identified as Brian McKee and Jessica Talamante have died in a DUI car accident on East Plaza Boulevard.
San Diego County police officials are saying that the accident took place on Wednesday. Brian McKee and Jessica Talamante were returning from a nearby 7-11 from their home when they were struck by a car.
Firefighters and paramedics were called to the scene of the collision in order to help all of the victims. Sadly, Brian McKee and Jessica Talamante both died due to their injuries.
Police arrested the 43-year-old woman involved in the crash on suspicion of DUI and vehicular manslaughter. Now, Kristen White is grieving the tragic loss of her daughter and boyfriend.
A full investigation remains ongoing at this time.
Liability In National City Car Accidents
Drunk driving remains one of the leading causes of serious injury and death in the United States. According to the NHTSA, "Every day, about 32 people in the United States die in drunk-driving crashes — that's one person every 45 minutes. In 2020, 11,654 people died in alcohol-impaired driving traffic deaths — a 14% increase from 2019." Part of the problem is that people don't realize how impaired they are after even a small amount of alcohol.
A small amount of alcohol can reduce a person's coordination.
A small amount of alcohol can make it difficult for people to stay in their own lane.
A small amount of alcohol can prevent driver's from being able to focus on what is ahead of them.
It is illegal to operate a motor vehicle under the influence of alcohol. Drivers must not operate their vehicle with a BAC of 0.08% or higher. But alcohol is not the only substance that could potentially impair someone. A person could become impair by medications along with over-the-counter drugs. If a driver strikes a pedestrian while intoxicated, they could be held at fault through a civil and criminal claim. There are a number of steps that should be taken after any collision.
Surveillance footage of the accident should be sought.
Medical records should be preserved.
Eye witnesses should be interviewed.
A thorough, independent investigation should be conducted.
The family of any victim that died in a car accident may have legal recourse through a wrongful death claim. Damages in a civil claim can help cover lost wages, medical bills and pain and suffering. Sadly, though, drivers will often fight hard to deny responsibility for any accident. A wrongful death attorney can examine all of the unique facts of your case and let you know what your legal options are.
 Investigating A National City DUI Car Accident
We at TorkLaw extend our deepest condolences to the families of Brian McKee and Jessica Talamante. Any person that may have more information about what happened should reach out to police. This was a preventable tragedy that should have never taken place.
Do you need more information about a National City DUI car accident? Our team of pedestrian safety advocates are here to answer any questions that you may have. We care deeply that accident victims are aware of their rights and that those rights are being protected. Whether you just have legal questions or need more information about an accident we are here for you. You can reach out to us anytime at (888) 441-4991.