Wheelchair Bound Man Critically Injured In Twentynine Palms Collision By The Intersection of SR-62 and Adobe Road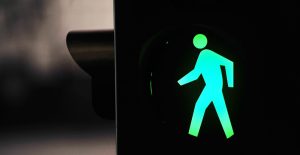 TWENTYNINE PALMS, CALIFORNIA (February 10, 2023) – A disabled man in a wheelchair was injured in a Twentynine Palms car accident by SR-62 and Adobe Road.
San Bernardino County officials are saying that the collision took place around 7:20 a.m. on Thursday. The wheelchair bound man was crossing the intersection in a marked crosswalk when he was hit by a vehicle making a right turn.
An ambulance was called to the scene of the collision in order to help the victim. The man was taken to the hospital with critical injuries.
Police officers spoke with the driver of the vehicle who remained at the scene.
Liability For Twentynine Palms Car Accidents
Pedestrians in wheelchairs are uniquely vulnerable and more likely to be overlooked by drivers. According to one report in Reuters, wheelchair users are more likely to die in collisions with cars than other pedestrians. In 21% of crashes with wheelchair users, the driver failed to yield the right-of-way. One of the major issues is that city planners simply have not designed our roads to properly accommodate people with limited mobility. There are a number of steps that drivers should take to avoid pedestrian collisions.
Drivers should always check their blind spots before turning.
Drivers should slow down in areas with pedestrian traffic.
Drivers should use their turn signals to let pedestrians know about their intentions.
All drivers have a legal obligation to exercise due care to avoid hitting pedestrians. Pursuant to California Vehicle Code 21950, "The driver of a vehicle shall yield the right-of-way to a pedestrian crossing the roadway within any marked crosswalk or within any unmarked crosswalk at an intersection, except as otherwise provided in this chapter." If a driver fails to slow down to avoid hitting a pedestrian, this could form the basis of a negligence claim. Victims of pedestrian accidents tend to suffer very serious and costly injuries including:
Broken bones
Head injuries
Lacerations
Spinal cord injuries
Any person that is injured in a pedestrian accident may have legal recourse through a civil claim. Many victims of pedestrian accidents may not realize the full extent of their injuries for several weeks or months after a collision. Damages in a civil claim can help cover lost wages, medical bills and pain and suffering. A pedestrian accident attorney can examine all of the unique facts of your case and let you know what your legal options are.
Investigating A San Bernardino County Car Accident
We at TorkLaw extend our best wishes to the man injured in this Twentynine Palms collision. Any person that may have more information about what happened should reach out to police. There needs to be some accountability for what happened.
Have you or someone that you care about been injured in a Twentynine Palms pedestrian accident. Our team of pedestrian safety advocates are here to answer any questions that you may have. We care deeply that accident victims get the medical and financial support that they need in order to recover. Whether you just have legal questions or need any type of support after a collision, we are here for you. You can reach out to us anytime at (888) 441-4991.