Javier Bueno Jr Died In Hesperia Car Accident With RV By The Intersection of Ranchero Road and Cascade Avenue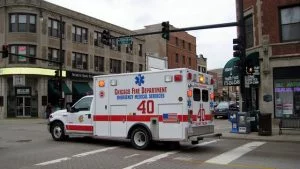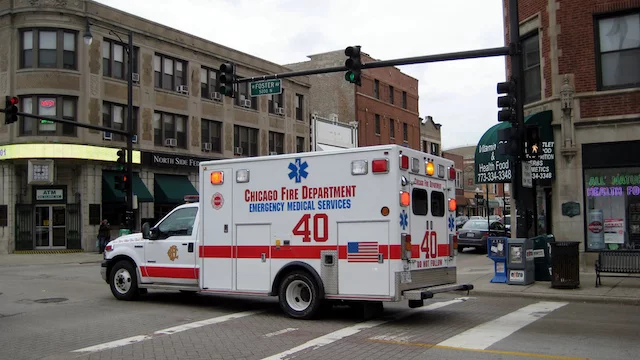 HESPERIA, CALIFORNIA (June 22, 2022) – A 21-year-old man identified as Javier Bueno Jr has died in a Hesperia car accident with an RV by Ranchero Road and Cascade Avenue.
Hesperia police officials are saying that the accident took place around 6:40 a.m. on Father's Day. A 2022 Chevrolet Motor Coach was going west on Ranchero Road when they made a left turn into the path of a Toyota Scion driven by Javier Bueno Jr.
The victim inside of the Toyota was not able to avoid the collision and was seriously injured in the crash. Firefighters and paramedics were called to the scene in order to help the victim.
Javier Bueno Jr was extricated from his scion and transported to the Desert Valley Hospital in an ambulance. Despite life-saving measures from doctors and nurses, he died due to the severity of his injuries.
Crystal Guzman  is the sister of the victim. She did an interview with VVNG and said that her brother worked as a  Direct Support Professional (DSP) for people with disabilities.
A full investigation remains ongoing at this time.
Liability In Hesperia Car Accidents
Car accidents are one of the leading causes of serious injury and death in the United States. According to the IIHS, "There were 35,766 fatal motor vehicle crashes in the United States in 2020 in which 38,824 deaths occurred. This resulted in 11.7 deaths per 100,000 people and 1.34 deaths per 100 million miles traveled." Crashes tend to spike on holidays because there are many more people on the road. There are a number of factors that could contribute to a  Hesperia car accident.
Accidents are more likely to occur at night and during times of reduced visibility.
Car accidents are more  likely to occur when drivers are fatigued.
Nearly 1/3 of all fatal collisions involve a driver under the influence of alcohol.
All drivers have a legal obligation to exercise due care in order to avoid collisions. A large number of accidents are due to drivers that make dangerous left turns. Pursuant to California Vehicle Code 21801, the driver of a motor vehicle intending to turn to the left must first yield the right of way to all drivers traveling from the opposite direction that are close enough so as to pose a hazard. If a driver makes an abrupt left turn in front of another vehicle prior to an accident, this could form the basis of a negligence claim.
Depending on the facts of any case, liability for an accident involving an RV could extend beyond the at fault driver. Many of the RVs on the road are not owned. Instead, they are leased or rented. California law requires that people driving an RV over 10,000 lbs to have a Class A license. If an RV leasing company lent their vehicle to someone who didn't have the correct license or who was visibly intoxicated, this could form the basis of a negligent entrustment claim. There are a number of steps that should be taken after any RV accident.
The owner of the RV should be determined.
Surveillance footage should be sought.
Medical records should be preserved.
Eye witnesses should be interviewed.
A thorough, independent investigation should be conducted.
The family of any victim that died in a car accident may have legal recourse through a wrongful death claim. Damages in a civil claim can help cover lost wages, medical bills and pain and suffering. Sadly, though, drivers and insurance companies will often fight hard to deny responsibility for any collision. A wrongful death attorney can examine all of the facts of your case and let you know what your legal options are.
Investigating A Hesperia Car Accident
We at TorkLaw extend our deepest condolences to the family of Javier Bueno Jr. Any person that may have more information about what happened should reach out to police. This was a preventable tragedy that should not have taken place.
Do you need more information about a Hesperia car accident? Our team of consumer safety advocates are here to answer any questions that you may have. We care deeply that accident victims are aware of their rights and that negligent drivers are held to account for their actions. Whether you just have legal questions or need a free, independent investigation into an accident we are here for you. You can reach out to us anytime at (888) 441-4991.