Christopher Dixon Died In Adelanto Car Accident With Pickup Truck On US Highway 395 By Auburn Avenue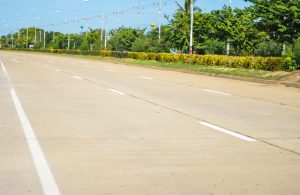 ADELANTO, CALIFORNIA (September 22, 2022) – A man identified as Christopher Dixon has tragically died in a car accident on US Highway 395 by Auburn Avenue.
San Bernardino County officials are saying that the accident took place around 6:11 p.m. on Sunday. Christopher Dixon was stopped in a northbound lane of traffic on US Highway 395.
The driver of a 2015 Toyota Tundra rear-ended the man's vehicle. Police believed that the driver of the Tundra may have been distracted prior to the collision.
The force impact pushed Christopher Dixon's vehicle into the path of a 202 southbound Dodge Durango. Firefighters and paramedics were called to the scene of the collision in order to help the victim.
Despite life-saving measures, Christopher Dixon died as a result of his injuries. A full investigation into the crash remains ongoing at this time.
Liability In Adelanto Car Accidents
Car accidents are one of the leading causes of serious injury and death in the United States. According to the IIHS, "There were 35,766 fatal motor vehicle crashes in the United States in 2020 in which 38,824 deaths occurred. This resulted in 11.7 deaths per 100,000 people and 1.34 deaths per 100 million miles traveled." Around 1.7 million of these collisions involve drivers that rear-end other vehicles. There are a number of factors that could potentially contribute to a rear-end collision.
Drunk driving
Inclement weather
Poor road conditions
Distracted driving
All drivers have a legal obligation to exercise due care in order to avoid collisions. They must drive at a safe speed and continuously scan the road ahead of them. Pursuant to California Vehicle Code 21703, the driver of a motor vehicle shall not follow another vehicle more closely than would be safe or reasonable given the prevailing conditions of the roadway. There is a rebuttable presumption of negligence on the part of any driver that rear-ends another vehicle in their own lane.
Pickup trucks are often used for commercial purposes. If a pickup truck driver was working a the time of a collision, the company that they were working for could be held at fault. Companies are typically vicariously liable for the wrongful actions of their employees – insofar as those employees were working within the course and scope of their jobs. For example, a pickup truck driver may have been transporting materials for a construction project when a crash occured. There are a number of steps that should be taken after any car accident.
Eye witnesses should be interviewed.
Medical records should be preserved.
Surveillance footage should be sought.
A thorough, independent investigation should be conducted.
The family of any person killed in a car accident may have legal recourse through a wrongful death claim. Damages in a civil claim can help cover many of the expenses that can come with the sudden loss of a loved one. In order to win any civil claim, plaintiffs will have to demonstrate negligence. This is why it is so important that evidence is preserved after any accident. A wrongful death attorney can examine all of the facts of your case and let you know what your legal options are.
Investigating An Adelanto Car Accident
We at TorkLaw extend our deepest condolences to the family of Christopher Dixon. Any person that may have more information about what happened should reach out to police. This was a preventable tragedy that should have never taken place.
Do you need more information about an Adelanto car accident? Our team of consumer safety advocates are here to help in any way that we can. We care deeply that accident victims get the information and resources that they are entitled to under the law. Whether you just have legal questions or need a free, independent investigation into an accident we are here for you. You can reach out to us anytime at (888) 441-4991.