Antonio Garza, of Yucca Valley, Died In Palm Springs Police Shooting Following Police Chase With San Bernardino County Officers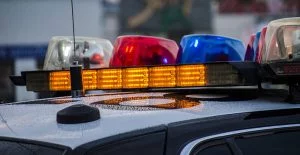 PALM SPRINGS, CALIFORNIA (February 14, 2023) – A man identified as Antonio Garza was killed in a Palm Springs police shooting with San Bernardino County officers.
San Bernardino County officials first responded to a report of a box trailer fire by Indio Avenue and Canterbury Street. Officers attempted to make contact with Antonio Garza who fled the scene thereby initiating a police chase.
The police chase ended at the Whitewater Cutoff north of the 10 Freeway in Palm Springs. Antonio Garza attempted to drive away but his vehicle became disabled.
Not long after that the suspect was struck by police gunfire and pronounced dead at the scene. The exact series of events leading up to the fatal shooting remain unknown at this time.
Liability For Riverside County Police Shootings
California has one of the highest instances of police shootings. According to Cal Matters, "there were 31 open investigations into the shootings of unarmed people as of Wednesday, but it's impossible to know what percentage that represents of the total number of calls the department has received." There are many steps that police departments should take to prevent shootings.
Police departments should be well trained.
Police officers should have body cameras.
All use-of-force police instances should be investigated.
Police departments in California could be liable for killing a suspect. Pursuant to California Penal Code 835a. (1), the authority to use lethal force must be used judiciously and with respect for the sanctity of human life. Every person in California has the right to be free from the excessive force of officers acting under the colour of law. Generally speaking, police officers may only use lethal force when it is reasonably necessary to defend human life. There are many steps that should be taken after any fatal police shooting.
Body camera footage from all officers involved should be reviewed.
Eye witnesses should be interviewed.
A thorough investigation should be conducted.
The family of any person that is killed in a police shooting may have legal recourse through a wrongful death claim. Damages in a civil claim can help cover many of the expenses that come with the sudden loss of a loved one. However, police departments across California will often do everything that they can to deny liability for police shootings. They will often put suspects in the worst possible light. A wrongful death attorney can examine all of the facts of your case for free and let you know what your legal options are.
Investigating A Riverside County Police Shooting
We at TorkLaw extend our deepest condolences to the family of Antonio Garza. Any person that may have more information about what happened should reach out to investigators. There needs to be some accountability for the sake of the suspect's family. The San Bernardino County Police Department needs to do the right thing and be transparent about what happened.
Have you or someone that you care about been killed in a Riverside County police shooting? There are a number of laws designed to protect your rights. Our team of consumer safety advocates are here to answer any questions that you may have. We care that accident victims are aware of their rights and that those rights are being protected. Whether you just have legal questions or need any type of support we are here for you. You can reach out to us anytime at (888) 441-4991.