As bike riders and cyclists share the roads with cars and other motor vehicles, there are many hazards and road conditions that can present a dangerous riding experience. According to the National Highway Safety Administration, there have been more than 49,000 bicyclist deaths in traffic accidents in the United States since 1932.
In 2004, 725 bicyclists were killed
In 2004, 41,000 bicyclists were injured in traffic accidents
Cycling is one of the most frequent causes of injury-related deaths for young children – 130 fatalities in 2004
In 2004, an estimated 534,883 bicycle-related injuries were treated in US hospital emergency rooms.
Using a helmet while riding is the single most effective way to reduce head injuries, brain injuries, trauma and fatalities
70% of fatal bicycle accidents involve head injuries
California requires bicyclists to wear helmets under the age of 18
In California, cyclists and bike riders have the same rights to use the surface streets as other vehicles. However, cyclists or bicycle riders are not allowed to use the freeways and highways. There may be other restrictions regarding the use of bikes. Often, states require bike riders and cyclists who are not moving as fast as the motor vehicle traffic to use the far right side of the lane. When a bike lane is provided, the cyclist must use it, unless the cyclist can keep up with the motor vehicle traffic.
Some Safe Riding Tips:
Before using your bike, do an overall inspection and make sure it is ready to ride. Check for any loose parts, flat tires, loose chains, unstable handle bars, unstable seat, pedals, brakes and any other are of the bike that looks like it may not be in working condition.
Obey ALL traffic laws.
Always use a helmet. As required by California law, all bike riders and cyclist under the age of 18 must wear a helmet. Over 80% of bike fatalities are as a result of a head injury. Protect yourself by always wearing a helmet when riding.
Proper Attire. Whether conditions can play a big factor in bike accidents. Most bike-riding tailored cloths provide reflective and neon colors which should be easier to be seen by other drivers. When possible, avoid riding at night. If you do choose to ride at night, California law requires certain reflectors and requirements that you must meet.
Pay Attention: Watch out for construction, road conditions, gravel, slick roads, pedestrians, other cars, road hazards, potholes and other conditions that would make your ride unsafe. Watch out for parked cars, swerving cars and unpredictable movements by other cars. Ride defensively.
If you have been involved in a bike accident in California and have been injured, you may have legal rights to seek compensation for your damages and injuries. Because of the complexities of such accidents and injuries in California, it is important to speak with an experience attorney about your particular situation.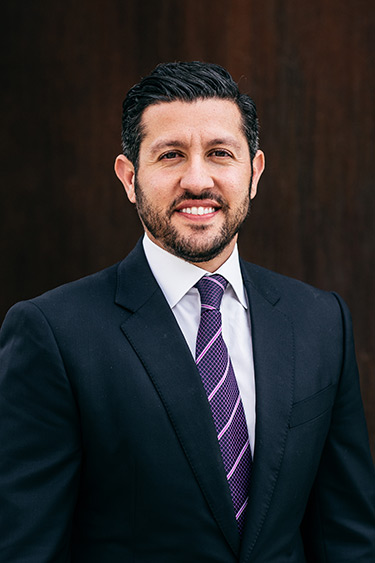 A highly regarded and well-respected trial lawyer, author and speaker, Reza Torkzadeh is the founder and managing attorney of TorkLaw – a premier plaintiff's personal injury law firm specializing in complex catastrophic injury and wrongful death cases.
Reza's performance in and out of the courtroom has earned him several of the industry's top awards and professional recognitions, and a reputation as an elite litigator. He has earned millions in settlements, verdicts, and judgments for his clients.
If you would like a free consultation, please contact us today.