72-Year-Old Girl Injured In Modesto Collision By The Intersection of Snyder Avenue and Thornhill Way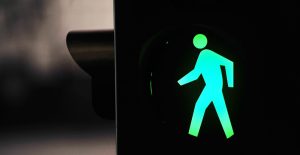 MODESTO, CALIFORNIA (December 1, 2022) – A 72-year-old woman was injured in a Modesto hit-and-run collision near the intersection of Snyder Avenue and Thornhill Way.
Stanislaus County officials are saying that the accident took place around 11:30 p.m. on Tuesday. A woman was walking when she was hit by a vehicle.
The driver that hit her fled the scene and is currently being sought by police. Paramedics were called to the scene of the collision in order to help all of the victims.
The woman was taken to the hospital with serious injuries. An investigation into the Snyder Avenue crash remains ongoing at this time.
Liability For Modesto Hit-And-Run Collisions
It is illegal to flee the scene of any collision that results in bodily injury or death. Pursuant to California Vehicle Code 20001, "The driver of a vehicle involved in an accident resulting in injury to a person, other than himself or herself, or in the death of a person shall immediately stop the vehicle at the scene of the accident and shall fulfill the requirements of Sections 20003 and 20004." Drivers that leave injury collisions may face a number of penalties including:
License revocation
Fines
Civil liability
Jail time
Many accident victims may not realize the full extent of their injuries for several weeks or months after a collision. For example, it is common for car accident survivors to suffer from PTSD. Any person that is injured in a car accident may have legal recourse through a bodily injury claim. Damages in a civil claim can help cover lost wages, medical bills and pain and suffering.
Investigating A Modesto Hit-And-Run Collision
We at TorkLaw extend our best wishes to the woman injured in this collision. It is our sincere hope that she will be able to make a full recovery. Any person that may have more information about what happened should reach out to police. The driver responsible for this collision should do the right thing and turn themselves in.
Have you or someone that you care about been injured in a Modesto hit-and-run collision? Our team of consumer safety advocates are here to answer any questions that you may have. We care deeply that accident victims get the medical and financial support that they need in order to recover. You can reach out to us anytime at (888) 441-4991.