Trisha Yasay (Tris Yasay), UC Davis Student, Died In Garbage Truck Accident On-Campus While Riding Bicycle Near The Intersection of Dairy Road and Hutchinson Drive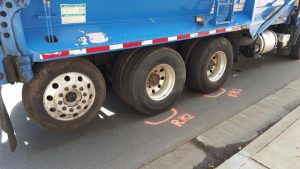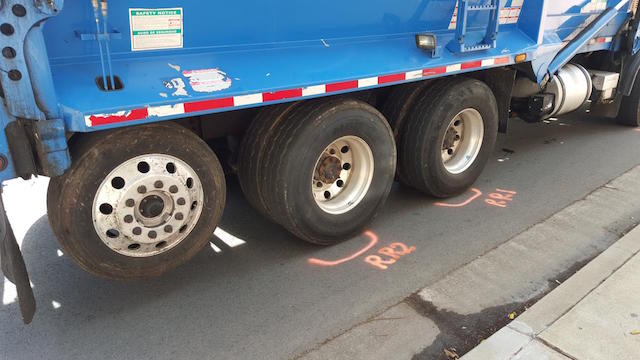 DAVIS, CALIFORNIA (May 25, 2022) – A female student at UC Davis identified as Trisha Yasay, 19, who went by "Tris Yasay," has tragically died after being hit by a garbage truck while riding a bicycle on-campus near Dairy Road and Hutchinson Drive.
Yolo County officials are saying that the accident took place around 8:00 a.m. on Wednesday. Trisha Nicole Yasay was riding a bicycle on-campus by Dairy Road and Hutchinson Drive when she was hit by a garbage truck.
Firefighters and paramedics were called to the scene of the collision in order to help the bicyclist. Trisha Yasay was taken to the UC Davis Medical Center with critical injuries. Despite life-saving measures, the freshman student died due to the severity of her injuries.
According to a google streets view of  the intersection, Dairy Road has a designated bicycle lane for students to use. At the time those images were taken, four students on bicycles can be seen using the intersection or crossing the road.
This tragic accident comes less than a week after another bicyclist was hit and killed by a garbage truck in Sacramento. It also comes just 6 years after a UCD professor in agricultural plant biology was hit and killed by a garbage truck while riding a bicycle on-campus.
A full investigation into the circumstances leading up to the accident that killed Trisha Yasay remains ongoing at this time.
Liability In UC Davis Garbage Truck Accidents
Rising gas prices and a sharp increase in the cost of living has led many people to use bicycles as a mode of transportation. But this has also coincided with an increase in the number of bicycle collisions. According to the National Safety Council, "The number of preventable deaths from bicycle transportation incidents increased 16% in 2020 and have increased 44% in the last 10 years, from 873 in 2011 to 1,260 in 2020. At the same time, the number of preventable nonfatal injuries has declined 39%, from 536,412 in 2011 to 325,173 in 2020." Garbage trucks can be particularly dangerous to bicyclists for a number of reasons.
Trash truck drivers typically perform their work in the early morning hours when visibility is reduced.
Trash trucks have large blind spots that can easily obscure the presence of pedestrians and cyclists.
Trash truck drivers are often pushed to complete their routes as quickly as possible. This inevitably leads to compromises in safety.
A fully loaded garbage truck can weigh as much as 40,000 lbs and is a serious hazard to bicyclists and pedestrians. This is why there are safety measures in place that all garbage truck operators and manufacturers must follow. All garbage trucks must have an audible alarm that can be distinguished from background noise. The alarms must output at a minimum of 87 decibels. These alarms should be activated before the vehicle moves and when the transition is shifted to reverse. If a garbage truck alarm fails to function properly and someone is killed by a reversing garbage truck, this could form the basis of a product liability claim.
The vast majority of pedestrian and bicycle accidents are totally preventable. In fact, it has been estimated that nearly 93% of collisions involve some amount of driver error. Pursuant to California Vehicle Code 21200, a person driving a bicycle upon a roadway has all the rights and responsibilities of a person driving a motor vehicle. Many bicycle accidents occur when drivers are either speeding or making dangerous turns in the roadway. When a garbage truck operator is negligent and hits a bicyclist, they could be held at fault through a civil claim.
Depending on the specific facts of any case, liability for a garbage truck accident could extend beyond the driver of the garbage truck. Generally speaking, employers are liable for the negligent actions of their employees – when those employees are working within the confines of their job duties. Garbage trucks could be owned by municipal entities or a private corporation. If the garbage truck is owned by a county or city, that government agency could be vicariously liable for the collision.
There is also the possibility that a government entity could be liable for a garbage truck accident if it was caused by a dangerous condition with the roadway. According to California Government Code 835, except as provided by statute a government entity is liable for an injury caused by a dangerous condition on their property. This is true provided that (1)  the dangerous condition existed at the time of the injury (2) the injury was proximately caused by the dangerous condition and (3) the public entity had actual or constructive notice of the dangerous condition. There are a number of ways that a roadway could be in a dangerous condition.
A roadway may lack adequate traffic signals.
A roadway may have confusing or inadequate traffic signs.
A roadway may have an obstructed line of sight due to foliage or other objects.
The family of any bicyclist that is killed in a garbage truck accident may have legal recourse through California Code of Civil Procedure 377.60. Damages in a civil claim can help cover many of the unexpected expenses that can come with the sudden loss of a loved one. If a victim of such an accident survived for some period of time after being injured, their next of kin may also be able to pursue a survival action claim. Sadly though, garbage truck companies will often do everything in their power to deny responsibility for any accident. This is why it is so important that evidence is properly preserved after any collision.
Investigating A UCD Garbage Truck Accident
We at TorkLaw extend our deepest condolences to the family of Trisha Nicole Yasay. Any person that may have more information about what happened should reach out to the Davis police department. There needs to be some accountability for the sake of the victims family. This is the second fatal garbage truck accident at UC Davis in the past few years. It is our sincere hope that campus officials will consider measures to prevent other tragedies like this.
Do you need more information about a Davis garbage truck accident? Our team of bicycle safety advocates are here to answer any questions that you may have. We care deeply that accident victims are aware of their rights and that steps are taken to help keep bicyclists safe. Whether you just have legal questions or need a free, independent investigation into an accident we are here for you. You can reach out to us anytime at (888) 441-4991.