Three People Injured In Lodi Car Accident With Amazon Delivery Truck By Harney Lane and Lower Sacramento Road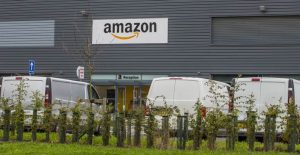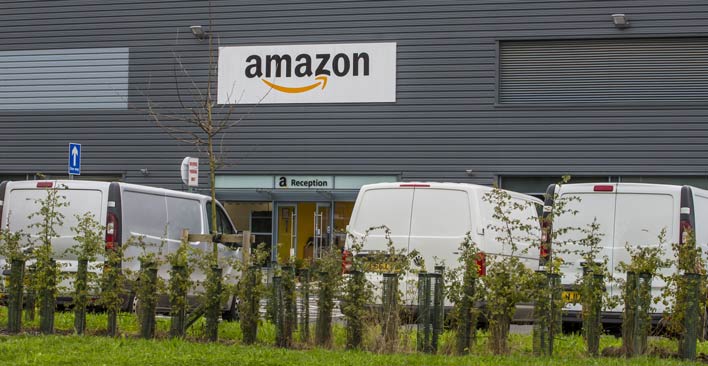 LODI, CALIFORNIA (August 15, 2022) – Three people were injured in a Lodi car accident that involved an Amazon delivery truck by the intersection of Harney Lane and Lower Sacramento Road.
San Joaquin County officials are saying that the accident took place around 3:30 p.m. on Thursday. An Amazon prime truck was involved in a crash with a passenger vehicle under unclear circumstances.
Firefighters and paramedics were called to the scene of the collision in order to help all of the victims. One person had to be extricated from their vehicle with the Jaws of Life.
Two people were taken to the hospital with critical injuries. A full investigation into the crash remains ongoing at this time.
Liability In Lodi Amazon Truck Accidents
Driving an Amazon delivery truck can be dangerous. According to CNBC, "Nearly one in five drivers making deliveries for Amazon suffered injuries in 2021, a 40% increase from last year's injury rate, the Strategic Organizing Center said in a report released Tuesday." Amazon drivers are often pushed to work long hours and are expected to make nearly all of their deliveries on time. This can push those drivers to often become dangerously fatigued. In all, there are many factors that could potentially contribute to a car accident.
Distracted driving
Inclement weather
Speeding
Driver Intoxication
All drivers have a legal obligation to exercise due care in order to avoid collisions. A large portion of collisions are due to drivers that make unsafe lane changes or cross double yellow lines. Pursuant to California Vehicle Code 21460, no person shall drive over a pair of double yellow lines except under a very limited set of circumstances. If a driver commits any traffic infraction prior to a collision, this could form the basis of a negligence claim. There are a number of steps that should be taken after any collision.
Eye witnesses should be interviewed.
Medical records should be preserved.
A thorough, independent investigation should be conducted.
An experienced personal injury attorney should be consulted.
Any person that is injured in a car accident may have legal recourse through a bodily injury claim. Damages in a civil claim can help cover lost wages, medical bills and pain and suffering. Unfortunately, insurance companies will often fight hard to avoid helping accident victims. This is why it is so crucial that evidence is properly preserved after an accident.
Investigating A California Amazon Truck Accident
We at TorkLaw extend our best wishes to all of the people injured in this Amazon truck crash. Any person that may have more information about what happened should reach out to police. There needs to be a thorough investigation for the sake of all of the victims.
Have you or someone that you care about been injured in a Lodi Amazon accident? Our team of personal injury attorneys are here to help in any way that we can. We care deeply that accident victims get the medical and financial support that they need in order to recover. Whether you just have legal questions or need a free, independent investigation into an accident we are here for you. You can reach out to us anytime at (888) 441-4991.