Roberto Raigoza, 53, Died In Kingsburg Pedestrian Accident Involving A Pickup Truck By The Intersection of Draper Street at Frontage Road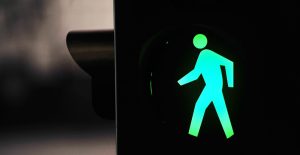 KINGSBURG, CALIFORNIA (January 24, 2022) – A pedestrian identified as Roberto Raigoza has tragically died in a Kingsburg car accident by Draper Street at Frontage Road.
Fresno County officials are saying that the collision took place around 6:42 a.m. on Friday. Roberto Raigoza was walking north across Draper Street by Frontage Road when he was hit by a pickup truck.
Paramedics were called to the scene of the collision in order to help the victim. Roberto Raigoza was transported to the Community Regional Medical Center where he was later pronounced dead.
A full investigation into the collision remains ongoing at this time.
Liability For Kingsburg Pedestrian Accidents
Fresno County can be an especially dangerous place for pedestrians. According to YourCentralValley, 65% of all car accident fatalities in Fresno involve pedestrians. Speeding, in particular, is one of the leading causes of pedestrian fatalities. There are a number of other factors that could contribute to a pedestrian accident.
Distracted driving
Poor road conditions
Driver intoxication
Driver fatigue
All drivers have a legal obligation to exercise due care to avoid hitting pedestrians. Pursuant to California Vehicle Code 21950, the driver of any vehicle shall yield the right-of-way to any pedestrian that is crossing in a marked crosswalk. If a driver fails to slow down to avoid hitting a pedestrian this could form the basis of a negligence claim. Victims of pedestrian accidents tend to sustain very serious and traumatic injuries including:
Broken bones
Spinal cord injuries
Lacerations
Head injuries
If a pickup truck driver was working at the time of a collision, the company that they were working for could be held at fault. Generally speaking, companies are liable for the negligent actions of their employees. The family of any person that is killed in a pedestrian accident may be able to seek some measure of justice through a wrongful death claim. A wrongful death attorney can examine all of the facts of your case and let you know what your legal options are.
Investigating A Kingsburg Pedestrian Accident
We at TorkLaw extend our deepest condolences to the family of Roberto Raigoza. Any person that may have more information about what happened should speak with investigators. It is our sincere hope that steps are taken to prevent other tragedies like this.
Do you need more information about a Kingsburg pedestrian accident? Our team of pedestrian safety advocates are here to help in any way that we can. We care deeply that accident victims are aware of their rights and that negligent drivers are held to account for their actions. Whether you just have legal questions or need any type or support after a collision we are here for you. You can reach out to us anytime at (888) 441-4991.