Robert Craig, of Santa Rosa, Injured In Calistoga Car Accident While Riding Motorcycle on Tubbs Lane By Highway 128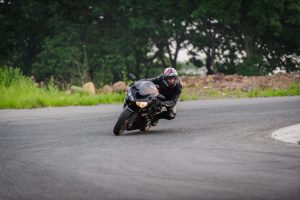 CALISTOGA, CALIFORNIA (June 14, 2022) – A motorcyclist identified as Robert Craig was injured in a car accident by the intersection of Tubbs Lane and Highway 128.
Napa County police officers are saying that the accident took place on Monday Morning. Robert Craig was on a motorcycle when the driver of a Dodge van made a left turn directly in front of him.
The motorcyclist was thrown to the ground following the crash. Firefighters and paramedics were called to the scene in order to help the victim.
Robert Craig was taken to Santa Rosa Memorial Hospital with serious injuries. A full investigation into the collision remains ongoing at this time.
Liability In Calistoga Car Accident
Thousands of motorcyclists are seriously injured or killed every year in car accidents. According to the Insurance Information Institute, "Motorcycles are by their nature far less crashworthy than closed vehicles. They are also less visible to other drivers and pedestrians and less stable than four-wheel vehicles. Operating a motorcycle requires a different combination of physical and mental skills than those used in driving four-wheel vehicles." There are a number of factors that could contribute to a motorcycle accident.
Motorcycle accidents are more likely to occur at night and during periods of reduced visibility.
Motorcycle accidents often occur at intersections when drivers are making turns.
Motorcycle accidents are more likely to occur when drivers are distracted or fatigued.
The vast majority of motorcycle accidents involve some amount of human error. Pursuant to California Vehicle Code 21801, the driver of any vehicle intending to turn left must yield the right of way to all drivers traveling from the opposite direction who are close enough to pose a hazard. Drivers that make abrupt left turns in front of motorcyclists will typically be held at fault in the event of a collision. If the driver of a van was working at the time of  a collision, their employer could be held at fault. There are a number of steps that should be taken after any car accident.
Photos of the accident site should be taken.
Medical records should be preserved.
Eye witnesses should be interviewed.
A thorough, independent investigation should be conducted.
Any person that is injured in a car accident may have legal recourse through a bodily injury claim. Damages in a civil claim can help cover lost wages, medical bills and pain and suffering. Many victims may not realize the full extent of their injuries for several weeks or months after a collision. A motorcycle accident attorney can examine all of the facts of your case and let you know what your legal options are.
Investigating a Calistoga Car Accident
We at TorkLaw extend our best wishes to Robert Craig as he continues to recover. Any person that may have more information about what happened should reach out to police. This was a preventable collision that should not have taken place.
Have you or someone that you care about been injured in a car accident? Our team of personal injury attorneys are here to answer any questions that you may have. We care deeply that accident victims get the medical and financial support that they need in order to recover. Whether you have legal questions or need any type of support after a collision we are here for you. You can reach out to us anytime at (888) 441-4991.