CHP Officer Injured In Yosemite National Park Car Accident With Tow Truck By The Area of Highway 41 and Tenaya Lodge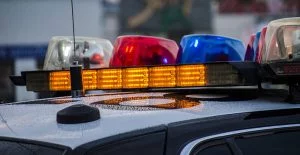 YOSEMITE NATIONAL PARK, CALIFORNIA (January 31, 2023) – A California Highway Patrol (CHP) officer was injured in a Yosemite National Park tow truck accident by Highway 41 and Tenaya Lodge.
Mariposa County officials are saying that the collision took place around 11:00 a.m. on Sunday. Two CHP officers were called to the area of Highway 41 and Tenaya Lodge after getting reports of multiple vehicles stuck in the snow.
A tow truck was called to the scene to assist with rescuing the vehicles. The tow truck slid at some point and pinned one of the CHP officers to another vehicle.
An air ambulance was called to Yosemite National Park in order to help the officer. He was transported to the Community Regional Medical Center with serious injuries.
A full investigation remains ongoing at this time.
Liability For Tow Truck Accidents
Being a police officer is one of the most dangerous jobs that most people will ever have. According to the Centers for Disease Control, "Motor vehicle-related incidents are a leading cause of line-of-duty deaths for law enforcement officers in the United States – they are also preventable. From 2011-2020, 454 officers died due to motor vehicle related incidents (struck by and crashes)." This represents roughly 1/3 of all line-of-duty deaths. There are a number of factors that could contribute to a car accident.
Excessive speed
Driver distraction
Inclement weather
Poor road conditions
All drivers have a legal obligation to exercise due care to avoid causing collisions. This includes taking measures to prevent their vehicle from sliding and injuring someone. Drivers need to make sure that their vehicle is in park. They may also need to use their emergency brakes. Any person that is injured in a car accident due to the negligence of another driver may have legal recourse through a bodily injury claim. A car accident attorney can examine all of the unique facts of your case and let you know what your legal options are.
Investigating A Yosemite National Park Tow Truck Accident
We at TorkLaw extend our best wishes to the CHP officer injured in this accident at the Yosemite National Park. It is our sincere hope that he will be able to make a full recovery. There needs to be some accountability for what happened.
Have you or someone that you care about been injured in a Yosemite National Park car accident? Our team of personal injury attorneys are here for you. We care deeply that accident victims are aware of their rights and that those rights are being protected. Whether you just have legal questions or need any type of support after a collision we are here for you. You can reach out to us anytime at (888) 441-4991.