Caleb Marquez, of Portland, Oregon, Injured In Humboldt County Motorcycle Accident On Highway 101 Near Meyers Flat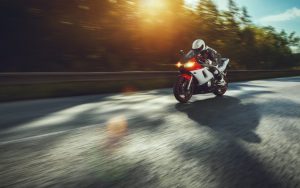 MYERS FLAT, CALIFORNIA (June 15, 2022) – A motorcyclist identified as Caleb Marquez, of Portland, was injured in a Myers Flat car accident on Highway 101.
Humboldt County police officials are saying that the collision took place around 4:30 p.m. on Monday. A Toyota 4Runner crossed over a double yellow line and hit two motorcyclists causing multiple riders to be ejected.
Caleb Marquez was identified as one of the motorcyclists injured in the crash. Firefighters and paramedics were called to the scene of the collision in order to help all of the victims.
Sadly, two people died due to their injuries. Caleb Marquez was taken to St. Joseph Hospital in Eureka with moderate injuries. A full investigation into the crash remains ongoing at this time.
Liability In Humboldt County Head-On Crashes
Car accidents remain one of the leading causes of serious injury and death in the United States. Speeding is one of the most common causes of car accidents. According to the National Safety Council, "Speeding was a factor in 29% of all traffic fatalities in 2020, killing 11,258, or an average of over 30 people per day. The total number of fatal motor-vehicle crashes attributable to speeding was 10,136." Drivers are more likely to lose control of their vehicle while speeding, especially around sharp curves. There are many other factors that could potentially contribute to a car accident including:
Distracted driving
Inclement weather
Driver fatigue
Driver intoxication
Depending on the prevailing conditions of the roadway, even driving the speed limit could be dangerous. If a driver loses control of their vehicle and crosses over a double yellow line, they will typically be held at fault in the event of a collision. Drivers are not allowed to cross over double yellow lines except in very rare circumstances. Victims of head-on collisions tend to suffer very serious and costly injuries including:
Broken bones
Head injuries
Lacerations
Spinal cord injuries
Any person that is injured due to the negligence of another driver may have legal recourse through a bodily injury claim. Damages in a civil claim can help cover many of the expenses that come with a serious injury. However, most insurance providers will do everything in their power to avoid responsibility for collisions. A motorcycle accident attorney can examine all of the facts of your case and let you know what your legal options are.
Investigating A Humboldt County Motorcycle Accident
We at TorkLaw extend our best wishes to Caleb Marquez as he continues to recover. Any person that may have information about what happened should reach out to police. There needs to be some accountability for this crash that also killed two people. The family of the victims deserve accountability.
Have you or someone that you care about been involved in a Humboldt County motorcycle accident? Our team of consumer safety advocates are here to answer any questions that you may have. We care deeply that accident victims are aware of their rights and that those rights are being protected. Whether you just have legal questions or need any type of assistance after a collision we are here for you. You can reach out to us anytime at (888) 441-4991.