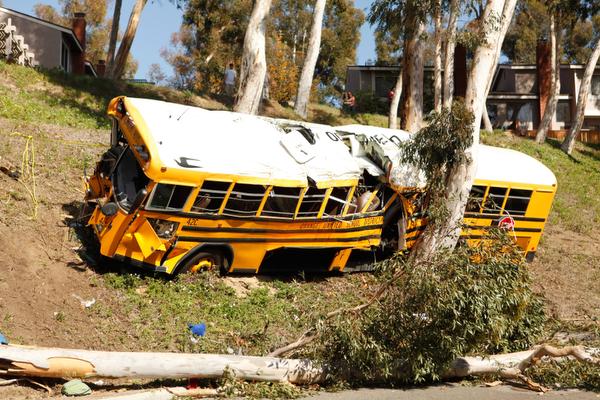 Injury cases in Orange County can have varying personal compensation amounts.
The amount of compensation received in personal injury lawsuits varies from case to case. It also differs depending on whether you choose to settle your case, or take it to trial. Most personal injury cases are settled, because reaching a mutually agreeable conclusion without the ordeal of a trial saves both parties time and money. Personal injury settlements can provide plaintiffs with a fair amount of compensation.
What's a recent compensation awarded in Orange County?
A recent high-profile personal injury settlement in Orange County involved the Anaheim Hills school bus crash that occurred in April of 2014. An Orange Unified School District bus collided with a tree and a lamp post on Nohl Ranch Road. 11 middle school students and the bus driver were injured. Their injuries included bone fractures, a shattered spine, a toe amputation, and a traumatic brain injury.
As authorities investigated the crash, they discovered the bus driver, Gerald Rupple, had lost consciousness immediately before the crash, because he suffered from a medical condition that caused blackouts. Rupple was arrested and faced criminal charges, but this did nothing to help the families of the children who had been injured in the crash.
Five families sued Orange Unified School District in a separate civil case, claiming that the school district had been negligent in hiring Rupple. In January of 2017, the families reached a settlement with OUSD. They received $10 million, $4 million of which went to the most seriously injured child – the one with a traumatic brain injury.
How do I file a personal injury claim in Orange County?
If you are considering filing a personal injury claim, the first thing you should do is consult a lawyer. The California personal injury law system is complex, and it is valuable to have is an experienced attorney to help you receive appropriate compensation.