Every motorcycle rider knows the risks that come with the freedom and excitement of riding the open road. To be able to keep riding, it's important to have motorcycle insurance, for financial protection if you have an accident, and to comply with the law. Here is some information on finding the right motorcycle insurance coverage.
Motorcycle Insurance Requirements
All states require liability insurance or similar proof of financial responsibility for motorcycle riders. Liability insurance covers other people's bodily injuries or property damage if you cause an accident. It also pays your defense costs if you are sued because of that accident.
The minimum amount required varies according to state. Be sure to know the requirements where you live.
[table id=5 /]
However, minimum coverage is often not enough to pay all claims. Rather than seeking "cheap" motorcycle insurance, finding the right motorcycle insurance coverage that fits how you ride is worth the effort.
Motorcycle Insurance Coverage Options
Coverage options for motorcycle insurance, like auto insurance options, vary from state to state.
Uninsured and underinsured motorist (UM/UIM): Pays for bodily injury if you are hit by an uninsured driver, or one whose coverage doesn't pay all your damages. It also covers injuries in a hit-and-run crash. UM/UIM protects passengers and others on your policy while they're in other vehicles or as pedestrians. You may need to purchase coverage for property damage separately.
Collision: Pays to repair damage to your bike, regardless of fault or whether the other party has insurance. Collision coverage will not pay for bodily injury, though, and deductibles will apply.
Comprehensive: Pays if your motorcycle is stolen or damaged by something other than a collision with another vehicle. For example, if you hit an animal, such as a deer, your collision coverage will not pay, but comprehensive will. Comprehensive coverage also covers losses from things like flood, fire, and vandalism — after the deductible.
Personal Injury Protection (PIP): Covers medical expenses regardless of fault, and may cover lost wages, substitute services and funeral expenses. Deductibles may apply. Regulations and availability vary by state.
MedPay ("Medical Payments to Others"): Available only in certain states, it pays medical costs for you and your passenger, regardless of fault, with no deductible. However, MedPay won't cover lost wages, funeral expenses, or many other non-medical costs of injury.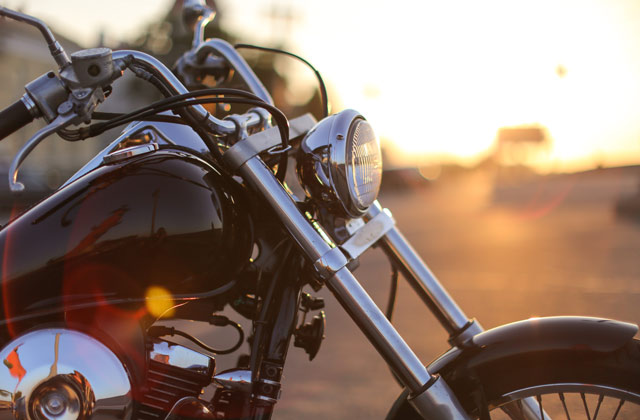 Add-on Options
Some companies may offer these options as part of their standard policies, or for additional cost.
Custom equipment and accessories: Collision and comprehensive insurance may cover a few thousand dollars' worth of custom parts and accessories, but many riders have tens of thousands of dollars invested. For instance: chrome parts, custom paint, pipes, seat, smart helmets, and specialty riding gear. Those riders should consider accessory/custom equipment coverage.
Motorcycle lay-up insurance: If you store your motorcycle for several months of the year, many insurers offer a lower price during those "lay-up" periods. It still covers theft and other events (fire, flood, etc.) during that time, but not if the damage occurred while riding it.
Rental coverage: Covers the cost of renting another motorcycle while yours is being repaired, or until you can replace it.
Roadside assistance: Covers towing costs if your bike breaks down or is not drivable after a motorcycle crash.
Transport trailer coverage: Covers damage to motorcycle trailers.
Trip interruption coverage: Will pay for lodging, transportation, and food if your bike is disabled while you're far from home. This is worth considering if you frequently take road trips.
Always Read the Fine Print
Always ask your insurance representative about deductibles, exclusions, and policy limits.
A deductible is an amount that you agree to pay on your own before your insurance company begins paying, in the event of an accident. Different coverage types have different deductible options. Liability coverage usually doesn't have a deductible. Collision, comprehensive, and other types of coverage typically do. Plans with lower premiums usually have high deductibles, and may also be missing certain coverage options, so be sure you know what you're signing up for.
Many policies have specific exclusions: accident circumstances or other situations that aren't covered. For example, intentional acts such as racing are often excluded from coverage. Also, most policies list a coverage limit amount, meaning the insurance company won't pay anything over that amount.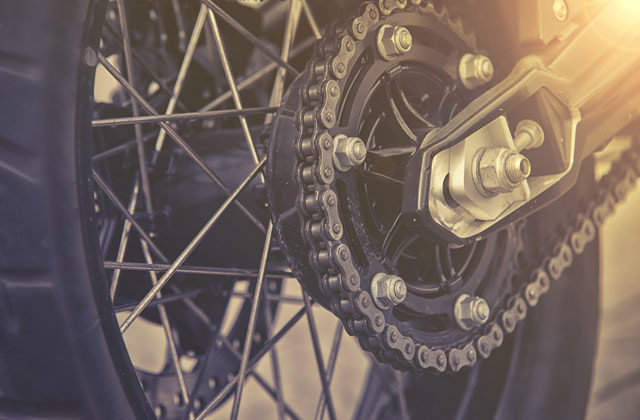 Motorcycle Insurance Discounts
When calling for a motorcycle insurance quote, ask about these or other available discounts:
"Bundling" your motorcycle insurance with another policy, such as car insurance.
Insuring multiple motorcycles with the same company.
Safe driver discount for a clean driving record.
Completing a motorcycle training class, like those offered by the Motorcycle Safety Foundation.
Being a member of a motorcycle riders' association.
If you are 55 or older, you may receive a mature rider discount.
Installing a theft recovery system (like BikeTrac).
Top Motorcycle Insurance Companies
To help you in finding the right motorcycle insurance, TorkLaw did an inventory of 11 objective, consumer-focused websites for the most recommended motorcycle insurance companies.
Here are the ones that rose to the top in terms of coverage, price, financial stability, and customer service. They all offer the standard liability, collision, comprehensive, and uninsured/underinsured motorist coverage options, and options for custom equipment and accessories.
Progressive
This is the motorcycle insurance most frequently recommended for affordable rates, extensive coverage options, and policy discounts. Progressive also covers many different types of motorcycles, including vintage and antique bikes. In addition to standard coverage options, Progressive also offers full replacement cost, accident forgiveness, coverage for OEM parts, disappearing deductible and enhanced injury protection, and discounts for anti-lock brakes.
Allstate
Offers coverage tailored for the motorcycling community, and young motorcyclists in particular. Their First-Accident Waiver forgives the policyholder's first motorcycle accident without raising premiums. Their Rider Protection Project provides safety training and educational resources. Allstate's custom equipment and accessories coverage can be purchased in $1000 increments for greater flexibility. They also offer loan/lease gap coverage for those who finance their bikes.
Geico
Often listed as an affordable option with good basic coverage and policy discounts.
Dairyland
Great for occasional riders, Dairyland Insurance in Wisconsin specializes in non-standard motorcycle insurance in 42 states. Dairyland also offers an SR-22 requirement for high-risk drivers who need to file economic responsibility with their state.
USAA
If you are a member of the U.S. military, USAA may be your best insurance option. USAA offers many discounts and member benefits, one of which is that returns a portion of its profits to its members. They also offer coverage with one-year policy limits.
Markel
A specialty motorcycle insurance company out of Virginia, Markel has been in business since 1930, and operates in 48 states. While a small company, it is financially strong and highly rated for customer service. Because they focus solely on motorcycle insurance, their coverage can be tailored for motorcyclist's specific needs. Markel also covers many types of bikes and offers discounts for anti-lock brakes.
---
The best way to protect yourself is by finding the right motorcycle insurance coverage for your individual needs. However, if you are hit by another driver — through no fault of your own — you are at the mercy of their insurance company. Too often, that insurance company is looking for ways to avoid paying you.
If you were injured in a motorcycle accident, and are not receiving the care and compensation you need, finding the right lawyer is easy. Call the experienced motorcycle attorneys at TorkLaw right away. We have a highly successful track record of helping motorcycle accident victims receive the justice they deserve.