The city and county of San Francisco have filed a complaint against several entities after one of their employees was injured by an individual.
The suit was filed against Eric Holland, among other entities, regarding an incident which occurred on April 10, 2015. The plaintiffs in the lawsuit claim that Brian Tanabe, a city employee, suffered intentional battery at the hands of Eric Holland in the 2015 incident.
As a result of the incident, the plaintiffs, Tanabe's employers, claim that they paid workers' compensation to Tanabe for his injuries. The city seeks to hold the defendants responsible for the injuries, and recover damages for the workers' compensation they paid Tanabe, as well as various other types of damages including legal fees.
What is the biggest difference in damages between a personal injury claim or lawsuit and a workers' compensation case?
In a workers' compensation case, you are not allowed to receive damages for pain and suffering. Your workers' compensation is calculated based on a variety of strictly economic damages, including medical bills, permanent disability payments, and any necessary vocational training.
In an actual personal injury lawsuit, however, you are entitled to receive damages for pain and suffering, as well as various other types of damages. These can include economic damages for items not covered by workers' compensation, such as lost wages and future diminished earning capacity, as well as a number of noneconomic damages.
As a result of this, personal injury verdicts can result in much better outcomes for the injured worker than the workers' compensation system would ordinarily provide. It is also worth noting, however, that personal injury verdicts can also result in much worse outcomes for the injured worker, because unlike with a workers' compensation claim, simply proving an injury is not enough to win a verdict in court.
Can San Francisco sue for a worker's personal injury?
It depends. Typically, workers' compensation payments are given automatically, regardless of fault. It does not matter whether a worker was responsible for the personal injury suffered on the job in San Francisco, or whether the employer was responsible, or whether both shared responsibility. To receive workers' compensation payments, all that must be proved is that there was an injury on the job. By taking workers' compensation, however, the worker forgoes the right to sue their employer for their injury.
However, although workers' compensation payments often preclude lawsuits between employees and employers, they do not cover third parties, such as contractors in the workplace. If a third party was responsible for a worker's injury on the job, then they may be vulnerable to a lawsuit, regardless of the workers' compensation system.
Furthermore, while workers' compensation covers most accidental injuries that occur on the job, it does not cover gross negligence by the employer. Nor does it cover intentional harms that may be done by an employer to an employee, or which may be done by others in the workplace. In the current San Francisco suit, which allegedly involves the intentional act of battery, workers' compensation may not apply.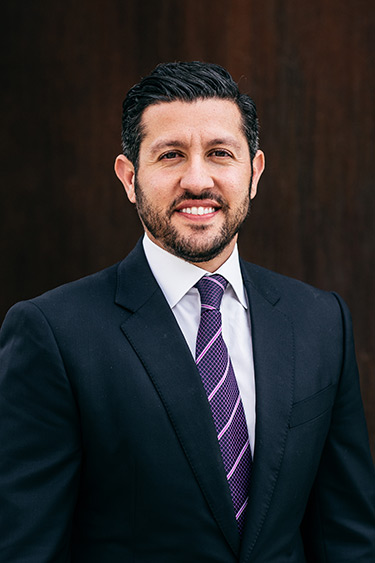 A highly regarded and well-respected trial lawyer, author and speaker, Reza Torkzadeh is the founder and managing attorney of TorkLaw – a premier plaintiff's personal injury law firm specializing in complex catastrophic injury and wrongful death cases.
Reza's performance in and out of the courtroom has earned him several of the industry's top awards and professional recognitions, and a reputation as an elite litigator. He has earned millions in settlements, verdicts, and judgments for his clients.
If you would like a free consultation, please contact us today.