Does chronic under-staffing and failing to meet the basic needs of residents who pay thousands of dollars in monthly fees constitute nursing home abuse in San Francisco?
Recently, a Santa Rosa nursing home was named in a class action lawsuit filed in the U.S. District Court of San Francisco.
The lawsuit, which was filed against the Brookdale Fountaingrove facility in Santa Rosa, a subsidiary of Brookdale Senior Living, Inc., alleges that the nursing home engaged in a wide variety of neglectful behaviors that harmed the elderly residents of the facility.
The plaintiffs include the families of two Brookdale Fountaingrove residents, 78-year-old Mary Catherine Jones and 93-year-old Helen Carlson.
The families allege that, despite paying high fees to Brookdale in exchange for quality care, the two elderly women were often treated with appalling negligence, and denied basic assistance and adequate medical treatment for their conditions.
Brookdale disputes these charges, and plans to contest the lawsuit in court. However, it is not the only elder care facility in Sonoma County that currently faces legal action. Both Sonoma Serenity Home and Bishop's Care Home have come under fire in recent weeks, on a variety of civil and even criminal charges relating to elder abuse.
As these cases illustrate, elder neglect in San Francisco-area nursing homes is unfortunately all too common. While most of us want only the best for our elderly parents and grandparents who require the care of a nursing home, in many instances they end up getting the worst.
Can you sue a nursing home for negligence in San Francisco? Yes, you can, although your case unfortunately has no guarantee of success. Nursing homes like Brookdale will do everything they can to defend themselves.
However, nursing homes have a legal duty to provide a reasonable level of care under the law, and if they do not provide this level of care, then they can and should be held responsible in court. Nursing homes have no right to take your family's money and provide substandard service.
What is considered nursing home negligence?
There are a variety of behaviors that fall under the umbrella of nursing home negligence.
Of course, nursing homes have the obligation to provide their clients with adequate medical care, and to eliminate unreasonable health and safety hazards from the premises. They are also required to keep sanitary and follow regular sanitation practices.
At the same time, nursing homes are required to act with discretion in their hiring of employees. If a nursing home does not take adequate care during the hiring and training process, and ends up hiring someone who causes the residents to come to harm, then they can be held responsible for this even if the institution itself did not directly order the negligence.
Finally, nursing homes are required to adequately supervise the elderly to make sure that they do not harm themselves. This is an especial risk with regards to elderly people who may be suffering from dementia or Alzheimer's, or are otherwise not in control of their mental faculties.
If a nursing home fails to do any of these, then it may be sued for negligence. If a nursing home intentionally abuses its elderly residents, then this, too, is a legally actionable offense, even though it falls under the umbrella of intentional torts rather than negligence.
What kind of information is collected in a nursing home complaint?
If you are filing a nursing home complaint in California, you should file it with California's State Survey Agency. Complaints can be filed here.
Your nursing home complaint should include as much identifying information as possible, including your name, address, and phone number, the name and location of the nursing home itself, the name of the elderly person who was neglected or abused, and your relation to that elderly person.
Aside from this, your nursing home should include a factual description of the incident or incidents of abuse or neglect. You should provide as many details as possible, and also include any evidence to back your story up.
Remember to give only the facts! Angry as you may be, don't throw around too many emotionally charged allegations.
What happens when you report elder abuse?
The State of California, like other state governments, is empowered to investigate reported cases of nursing home abuse.
If they discover evidence that abuse occurred, then they may revoke the nursing home's federal Medicare and Medicaid funding. This is a big loss to nursing homes, so they don't want to risk it. Of course, if the abuse is severe enough, the government may also file criminal charges against the nursing home staff.
However, although this system works in theory, all too often nursing homes continue to get away with repeated abuse because the California state government is not always very prompt and thorough in its investigations.
As the above allegations of abuse show, all too many nursing homes seem to feel empowered to wantonly neglect their residents, with little fear that they may one day be investigated or sued.
This is why, if you believe that one of your loved ones has been abused by the staff of a nursing home, the best thing you can do is hire an experienced elder law attorney who knows how to work the system for you and ensure that you get the compensation you deserve.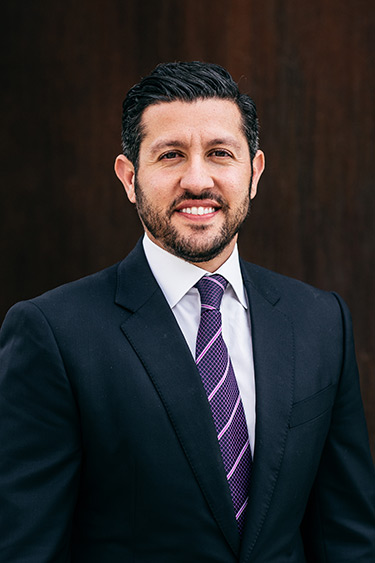 A highly regarded and well-respected trial lawyer, author and speaker, Reza Torkzadeh is the founder and managing attorney of TorkLaw – a premier plaintiff's personal injury law firm specializing in complex catastrophic injury and wrongful death cases.
Reza's performance in and out of the courtroom has earned him several of the industry's top awards and professional recognitions, and a reputation as an elite litigator. He has earned millions in settlements, verdicts, and judgments for his clients.
If you would like a free consultation, please contact us today.