An insurance agent is being accused of scamming elders out of more than one million dollars.
It's just about the lowest form of financial trickery that one can imagine: defrauding senior citizens, who have worked hard their entire lives and look forward to retiring in peace.
But one insurance agent in San Diego allegedly grew rich off of just such a scam.
Shawn Heffernan is accused of having acquired over a million dollars through selling fraudulent annuity policies to seniors in so-called "churning" scams. He used his ill-gotten gains to buy himself a sports car, jewelry, and several rental properties.
Fortunately, Heffernan was caught, and now faces federal charges that could land him over a decade in prison. But his arrest highlights the dangers of elder fraud, which is unfortunately all too common in San Diego and across the nation.
When we think about elder abuse, we sometimes forget about financial abuse of elders. Financial abuse is more subtle than physical abuse or neglect, but in the long run it can do just as much harm.
Scammers are experts at picking out vulnerable targets for their scams. And sadly, the elderly are often uniquely vulnerable. They are frequently in poor physical health, they often suffer from diseases like Alzheimer's that impair their ability to make rational decisions, and they can sometimes be naive when it comes to modern technology.
Furthermore, elderly people are often wealthier than you might think; they have saved up for their entire lives, after all. Sometimes they are not even aware of the value of their assets. All of these factors combine to make them easily misled by predatory scammers.
Because of this, it sometimes falls upon the shoulders of elderly people's younger loved ones to guard them from scammers. And not all scammers are lone wolves, like Shawn Heffernan. Sometimes, even nursing homes can be behind the scams.
Some nursing homes try to deny elderly people the right to access and spend their own money. Others promise that they will provide residents with a certain level of care, and then fail to do so, even after the residents have paid for it.
Keep an eye out, and report any cases of elder financial abuse that you see. Remember: most of these cases never get reported. So by taking action against scammers, you are not just protecting your elderly loved one. You may be helping a lot of other innocent people who might not even know that they're being wronged.
What is neglect of elderly people?
Financial abuse is bad enough. But it isn't the only type of elder abuse. If you are caring for an elderly loved one, you should also watch for signs of neglect.
Elderly people have the right to have their basic needs met. If an elderly person's caregiver fails to provide for these needs, then this is neglect. Social isolation and emotional coldness can also be a form of neglect. Elder neglect can happen in a domestic situation, but it can also happen in a nursing home.
If you have placed an elderly person in an assisted living facility, then don't just make sure that they aren't being taken advantage of financially. Watch for signs of neglect as well.
If an elderly person is unwashed or has the appearance of being uncared for, if they suddenly lose weight or start to get bedsores, if they are not properly clothed or equipped with necessary medical devices, or if their medical conditions are not being treated, then these are all signs that something is amiss.
In addition, elders who are being neglected can exhibit emotional changes, such as anger, sadness, irritability, fear, or withdrawal.
Who do you call for elder abuse?
If you notice an elder being abused, whether through financial abuse, neglect, or any other form of abuse, there are a variety of steps you can take to rectify the situation.
Of course, if an elderly loved one is in immediate danger, you should call 911. The most important thing is to ensure their short-term safety; then you can worry about the long-term matter of rectifying the problem. If the situation is less urgent, but it is still a potential criminal matter, you should call the non-emergency number for the police.
Aside from this, you should report elder abuse to your State Survey Agency. In California, you can file such a complaint here. Put as much information as possible in your complaint, including your contact info (and that of the nursing home) and a full description of the incident of suspected abuse. Give as much factual information as possible, and include any relevant evidence.
The state government is empowered to investigate cases of elder abuse in nursing homes, and punish facilities which are found responsible. However, in practice, not all nursing home complaints receive the attention that they deserve, which is why you will likely need the help of an experienced personal injury attorney with a strong background in elder care.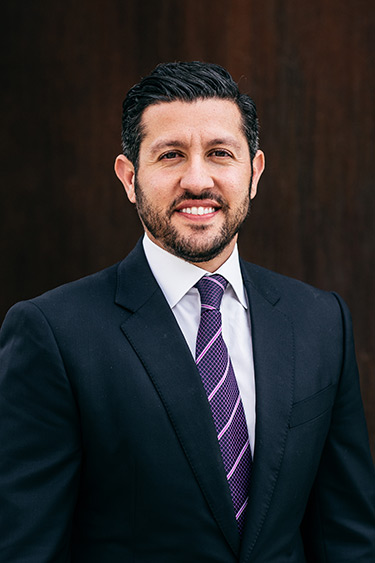 A highly regarded and well-respected trial lawyer, author and speaker, Reza Torkzadeh is the founder and managing attorney of TorkLaw – a premier plaintiff's personal injury law firm specializing in complex catastrophic injury and wrongful death cases.
Reza's performance in and out of the courtroom has earned him several of the industry's top awards and professional recognitions, and a reputation as an elite litigator. He has earned millions in settlements, verdicts, and judgments for his clients.
If you would like a free consultation, please contact us today.